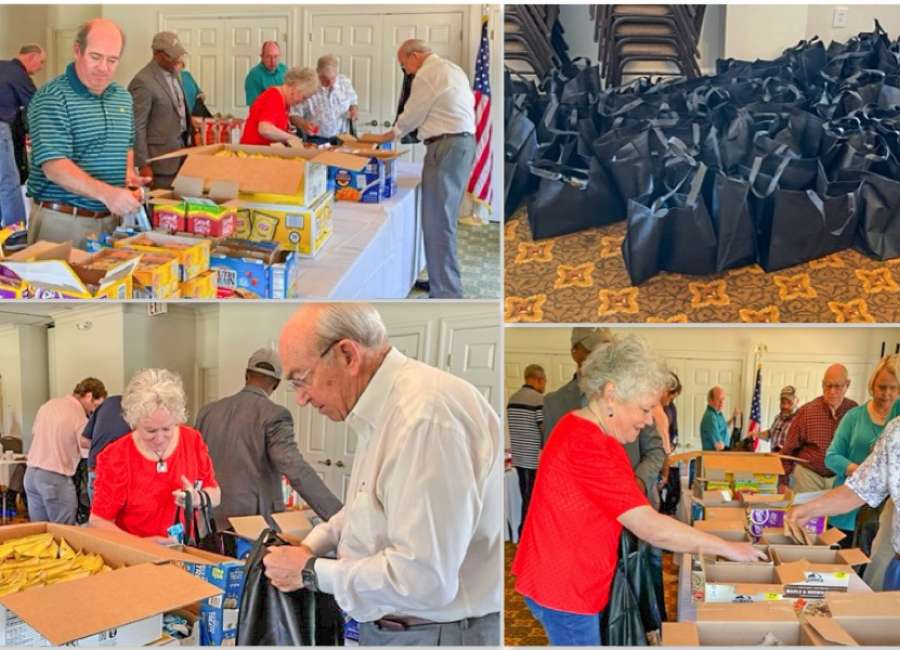 Members from the Newnan Rotary Club worked together in an effort to fill 100 bags of food for kids who are part of the Backpack Buddies program.
Backpack Buddies is a local nonprofit that helps fill the gap for students who receive breakfast and lunch at school but need help with meals on weekends and holidays.
The organization works with school counselors to identify students who could benefit from the program, their parents sign them up and they are sent home with a bag of shelf-stable, easy-to-eat food on the weekends.