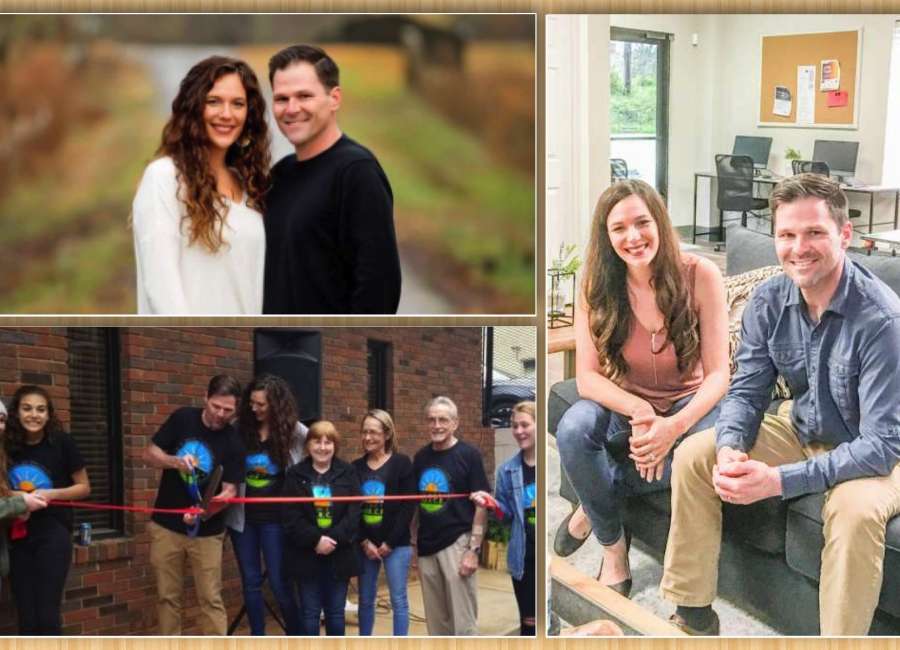 This is the third and final installment of a three-part series written by Scott Ludwig to commemorate Coweta F.O.R.C.E. as it prepares to move into its new home at 36 Salbide Avenue.

***
Six years ago, a gentleman in long-term recovery from substance abuse recognized that people in the community weren't aware that recovery for people like him was available, nor that people in recovery do indeed get better if they're provided with the education and assistance to guide them in the right direction.
Since he wasn't willing to wait around for someone else to make that information known, Hank Arnold decided to take the task on himself.
In January 2016, the first community planning meeting of what would eventually become Coweta F.O.R.C.E. – Friends Of Recovery for Community Empowerment – was held. Four months later, more than 150 people from around the community turned out for their first community-wide event. Afterwards, the message was out: there was hope for recovery from addiction.
Initially, weekly all-recovery meetings were held in a small room at Bridging the Gap, a local outreach organization. Hank and his wife, Shelly, both holding down full-time jobs, applied for funding and nonprofit status for the Coweta Recovery Community Organization (what would later become Coweta F.O.R.C.E.). Then, according to Hank what amounted to good timing, they received Articles of Incorporation from the state of Georgia and tax-exempt status — 501(c) — within a matter of five months (November 2017 and March 2018, respectively). They were on their way.
The bulk of their funding has been provided by the Department of Behavioral Health and Developmental Disorders. In yet another example of Hank's good timing, Georgia happens to be the first state in the country that provides state funding for groups like Coweta F.O.R.C.E.
The Georgia Council on Substance Abuse provided Hank and Shelly with a $20,000 grant that, along with donations from a dozen community partners (they now have more than 100), they had the financial means to move their operation into a small parsonage behind a local church. It was there that Hank made his first official hire: Peer Recovery Coach Billie Jane Gossage.
In March 2019, when they had outgrown the parsonage and moved their operation to a 3,000-square-foot building on East Washington Street, Hank and Shelly both gave up their "day jobs." They really didn't have a choice: running their ever-expanding recovery program required every minute of their time and attention.
Now, what started out as the vision of a man who enjoys "being a part of the greater good," Hank and Shelly Arnold are about to realize what they consider their greatest reward: seeing the fruits of their labors at work. Soon, Coweta F.O.R.C.E. will relocate to its new 5,400-square-foot home at 36 Salbide Ave. With this move, they will be able to provide more resources, information, and help to those in the community on their paths to recovery.
Besides their duties as Coweta F.O.R.C.E.'s Executive Director and Deputy Director, respectively, Hank and Shelly have also been active in the buildout of their new headquarters. Hank has assumed the role of contractor, while Shelly is taking care of layout and design. The rest of their staff – Billie Jane, Zoe Powell and Susan Drew – have been lending a hand as well, as have countless volunteers and peers (the name given to anyone coming through their front door, letting them know they are all the same; equals).
In 2021, Coweta F.O.R.C.E. served just shy of 22,000 people, hosted 1,060 support group meetings, and served almost 800 people incarcerated in the Coweta County jail. All of that in addition to the peer services they offer: resume building, employment referrals, life skills and furthering education resources. And all of THAT in addition to coordinating the move into their new facility.
But it doesn't stop there. Shelly has her sights set on developing an online thrift shop, while Hank is working on a "signature" annual event — something unique that won't interfere with other established annual events in the community. Both are currently works in progress, but if things go their way — as they have in the past — they'll be accomplished sooner rather than later.
It's pretty amazing how quickly a man in recovery was able to take his passion and turn it into a reputable and respected recovery center that has earned the endorsements of Georgia Sen. Matt Brass, Coweta County Sheriff Lenn Wood and Georgia Gov. Brian Kemp — as well as hundreds of people throughout Coweta County.
It's also pretty amazing what Coweta F.O.R.C.E. has accomplished in six short years: impacting thousands of lives impacted by addiction by providing guidance, assistance and hope.
***
Mission Statement of Coweta F.O.R.C.E. — To provide recovery support services in the community for individuals and family members impacted by addiction.
If you would like to learn more about Coweta F.O.R.C.E.
Check out their Facebook page.
Arrange for a personal tour of the facility. Seeing is believing.
Shelly and Hank Arnold
***
Scott Ludwig lives, runs, and writes in Senoia. His latest book, SOUTHERN COMFORT is his second collection of 101 columns. His first, SOUTHERN CHARM, and all of his other books can be found on his author page on Amazon. He can be reached at magicludwig1@gmail.com