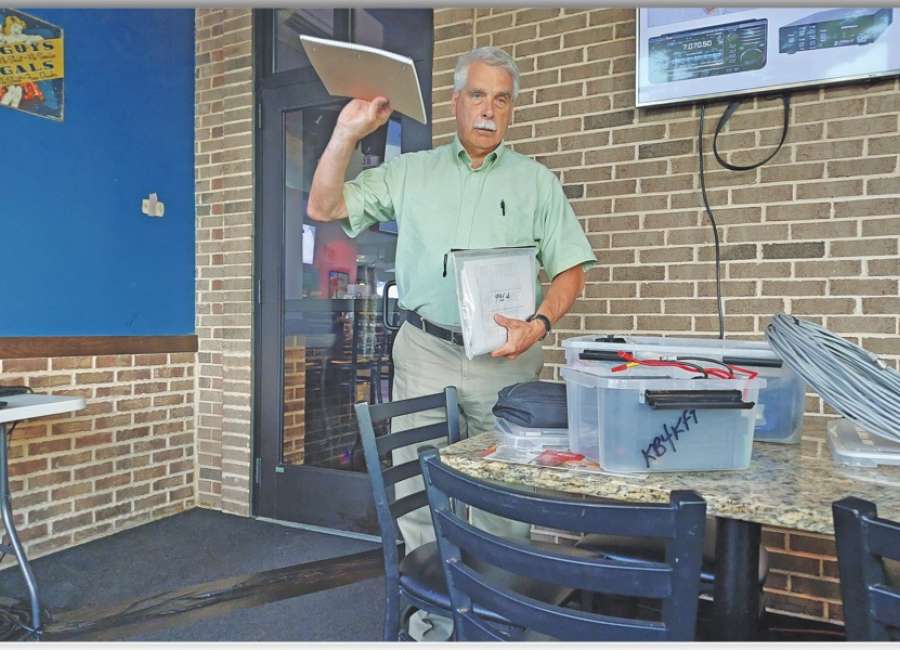 Bill Perkins shows off his lightweight, organic call-logging device — a school notebook — for use when he takes his radio equipment in the field to make contact from parks, mountains and beaches with radio operators across the country.
Perkins, KB4KFT, explained the fun of portable ham radio operation as the speaker at the monthly meeting of the Bill Gremillion Memorial Radio Club, which meets the second Monday of every month at 7 p.m. at Art & Jake's sports bar.
More information is at bgmrc.org .