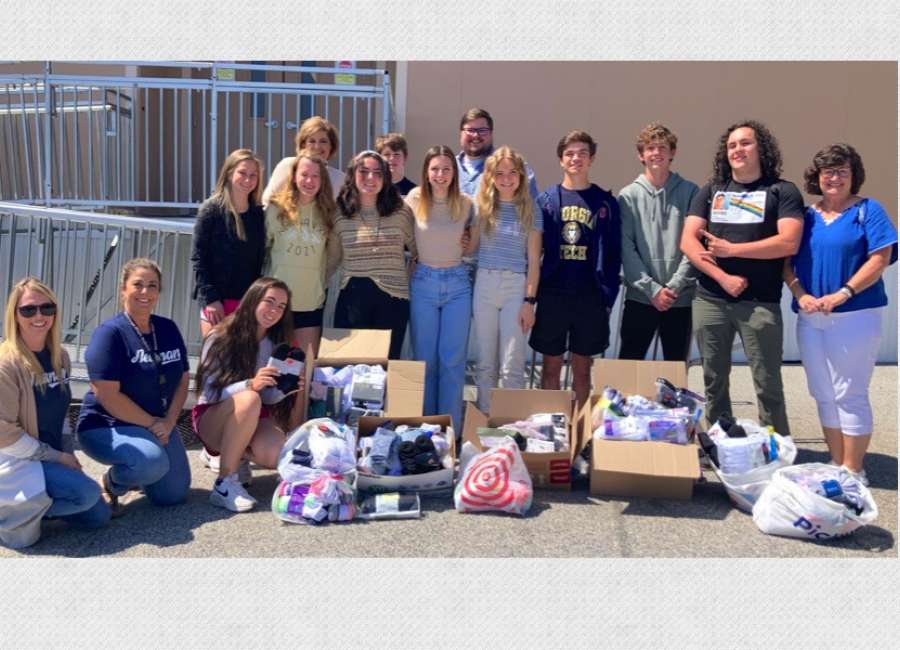 Members from The Newnan High School National Honor Society collected over 600 pairs of socks for Bags of Hope.
This is a mission project started by the First United Methodist Church. Other churches and service clubs have been instrumental in making this program a success.
The bags are given to new patients during the orientation process at CTCA. Bags contain essentials like lip balm, lotion, wipes, note pads, pens, tissues, snacks, and other items that help make the patients comfortable.
With the help of the community, the group can provide 100 bags per month to CTCA.

From left are Amber Raley, Kristy Mask, Mia Marrero, Allie Knight, Bradley Smith, Ami Marrero, Brighton Apostolo, Tessa Bartholomew, Thomas Dean, Reed Miller, Joshua Lowery, and Betsy Conoly; back, Beth Ellison and Paul Mosley.