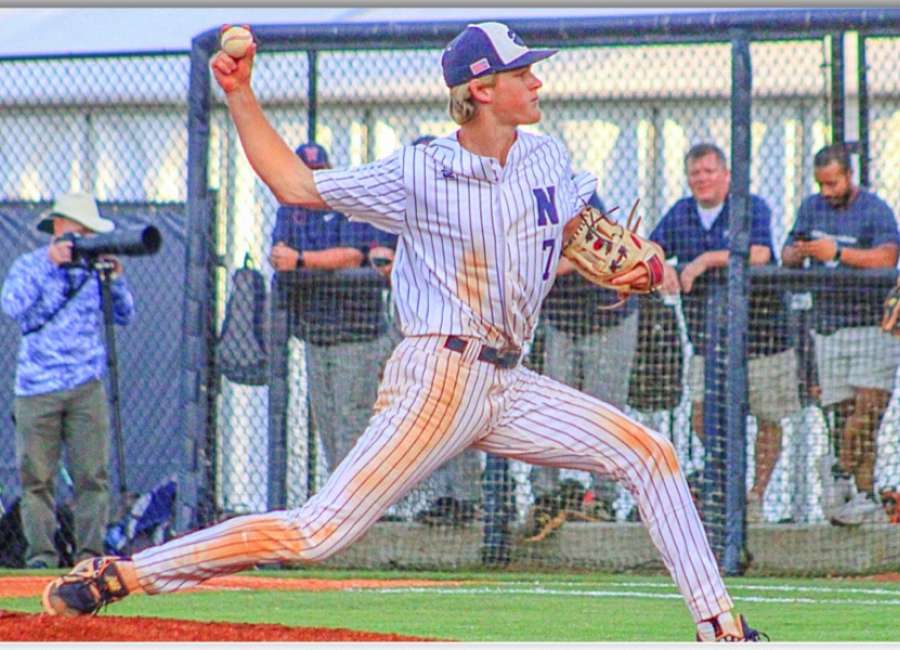 A high school baseball season that ended with a region championship and a spot in the third round of the state playoffs is a successful year under any standards.
On Thursday night, the Newnan Cougars baseball team dropped two games against the Woodstock Wolverines to conclude their season, but they accomplished so much to be proud of.

History will reflect that the 2022 Cougars were a special team that made a remarkable run, but the immediate emotions are raw amid thoughts of what could have been. A hit here, a catch there, or a better umpire's call could mean the Final-4, but instead, it is the end of a chapter that was amazing to watch.
In Game One, the Cougars took an early lead on a Jaxon Dennis double that put them up 2-0. After the Wolverines tied the game in the top of the fifth, the Cougars got an outstanding relief appearance from Dennis, who got out of a bases-loaded jam. Catcher Thomas Scott also had a key play when he threw out the Wolverine leadoff hitter attempting to steal second.
Woodstock scored two runs late to take the opening game 4-2 and force the Cougars into a must-win situation. The last time they found themselves in that spot against East Coweta, they took back-to-back games to clinch the region championship.
Head Coach Marc Gilmore went with Wills Maginnis on the hill in Game Two. Maginnis pitched a masterpiece against East Coweta to clinch the region, and he was just as sharp on Thursday. Maginnis shut the Woodstock lineup down after the Wolverines hit a first inning home run.
The Cougar offense rallied behind run-scoring hits from Dennis and Cole Kennedy to take a 3-1 lead in the fifth. Once again, the Wolverines clawed back to tie the game in the bottom of the inning.
After finishing the game tied at the end of regulation, it would take two extra innings to decide the contest. In the top of the ninth, the Cougars appeared to have a scoring opportunity, but an amazing catch in right field ended that threat.
A few moments later, the Wolverines got the big hit and scored the walk-off run in Woodstock's 4-3 series-clinching victory.
It was a moment of sudden victory and celebration for the visitors and a moment of disbelief and sudden loss for the Cougars.
That does not take away from the grit that Newnan shared this season and the run they made. When greatness is judged over time, the memories outweigh the what could-have-beens. And region champion banners can never be taken away.