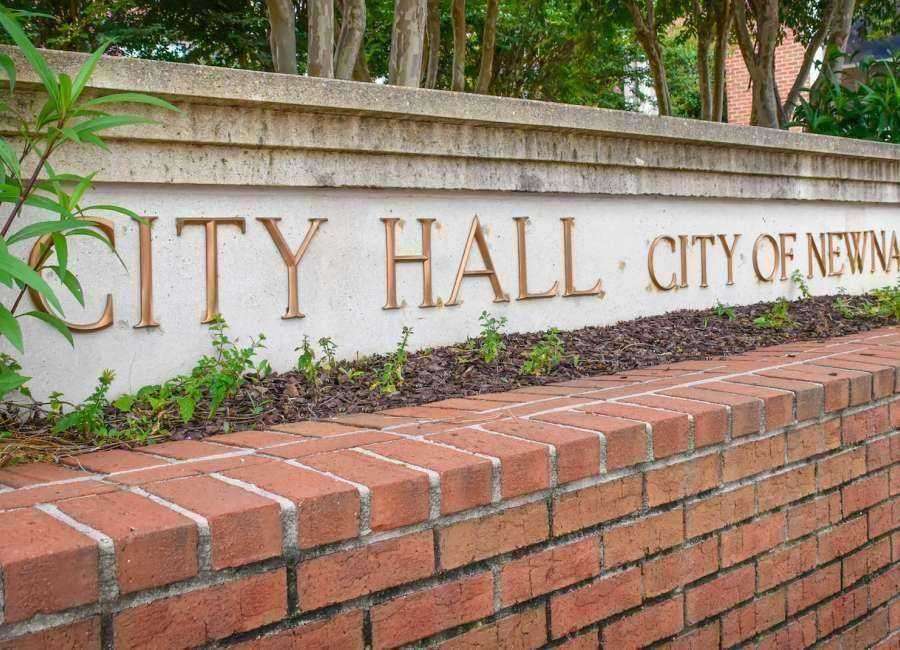 The Newnan City Council will consider a $6.1 million request from the city's public works department to repair or rehabilitate various culverts within the city limits, including the one at Newnan Crossing that was washed away earlier this year.
Of that $6.1 million, a total of $1.8 million would specifically go to the culvert replacement at Newnan Crossing. In total, the culvert replacement program, for all the culverts, would take two years to finish.
Newnan Crossing Boulevard near Walmart was shut down in March when the culvert washed away in the midst of heavy rains, rendering the road out of commission for the time being. Not long after, Phillips announced that the road would be out of commission for approximately 5-7 weeks while repairs were made.
The old culvert, which was installed around the time the nearby Walmart was constructed, was a metal culvert, which rusted out. Also, the pipe in the drainage basin nearby was undersized, which contributed to the issues with the culvert.
As part of the culvert replacement, a lot of work will need to be done, Phillips said last month. This work includes 32 feet of fill that has to be removed, and "every utility we have" needs to be replaced as lines are in that culvert, and the road itself has to be deconstructed.
Last month, the Newnan City Council approved an emergency declaration for the culvert collapse at the request of the city's public works department.
Ray Norton, the city's public works director, said at that meeting that with the measure, construction can start immediately on the culvert replacement.
"The biggest issue is the lead time," Norton said of different contractors. "We're getting some quotes back where the lead time is 12-15 weeks of engineering plus another 12-20 weeks of construction to build the concrete. We've identified a contractor, a local contractor, that can actually start immediately once we finalize the designs that can start constructing the actual concrete structure that can go in the ground."
Cleatus Phillips, Newnan city manager, said at the time that city staff would report to the city council once a contract is ratified.
Norton said the city has been engaged with Integrated Sciences and Engineering to come up with a design for the culvert replacement, and during the process, the city has "identified a design that we believe is buildable — and buildable in a short time frame."
The council will consider the measure at their meeting Tuesday at 6:30 p.m. at the Richard A. Bolin Council Chambers at Newnan City Hall, located at 25 Lagrange St. in Newnan. As with all city council meetings, this meeting is free and open to the public.