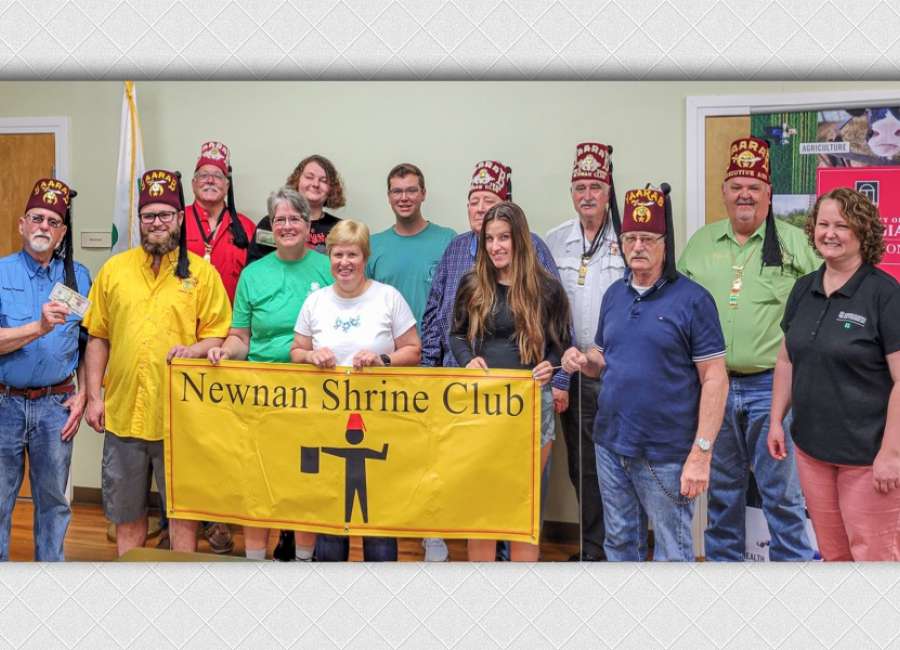 Members of the Coweta 4-H land judging team Parker Arrington, Madison Dyar, Aaron Boyd (not pictured), and Gillian Ramponi make ready for the trip to the Atlanta airport en route to Oklahoma City.
They won the Georgia 4H land judging contest and are headed for the national competition.
The Newnan Shrine Club presented each with a new $50 bill to help with expenses.
Newnan Shrine Club includes Masonic Lodge members from Coweta and several surrounding counties.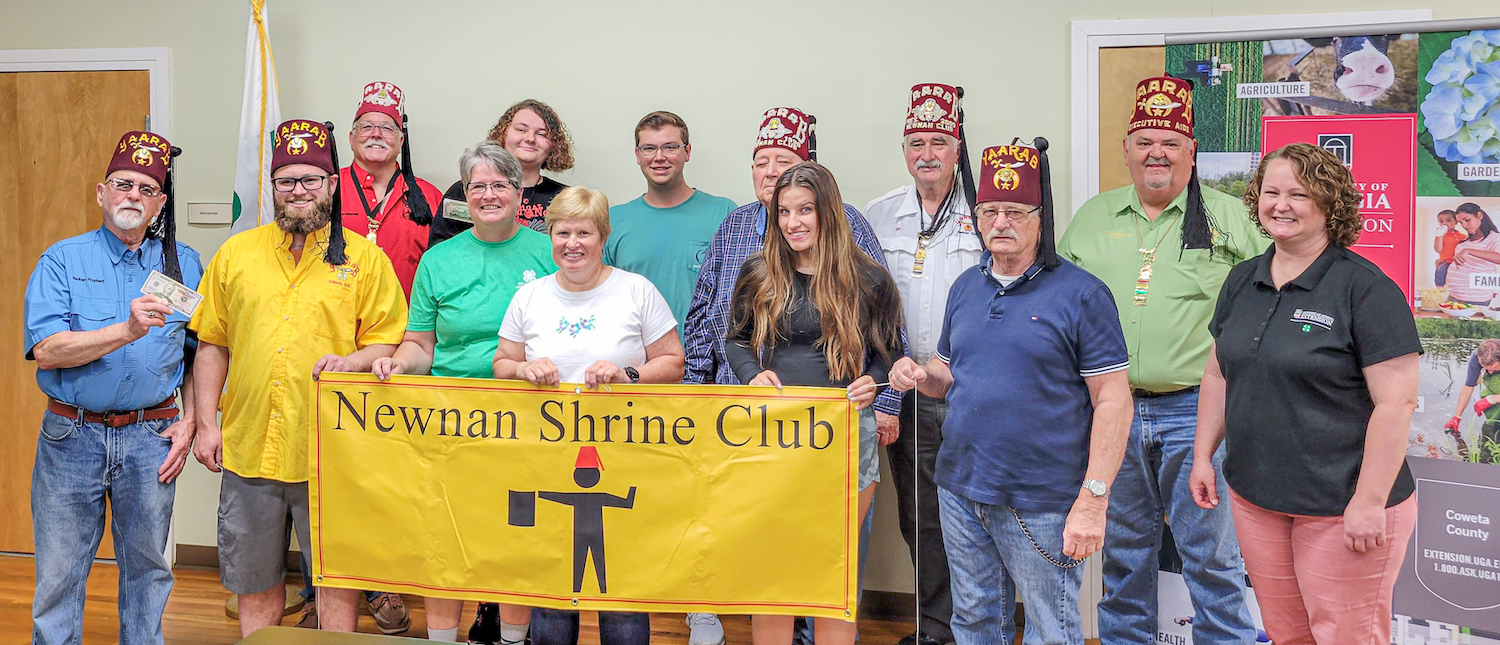 From left are, front, Reuben Proffett, Matthew East, coaches Jerri Whitlock and Chris Ritts, Madison Dyar, Cal Holbrook, and 4-H Program Assistant Roberta Prince; back, Scott Horne, Gillian Ramponi, Parker Arrington, David Smith, Jim Jones, and Les Ray.