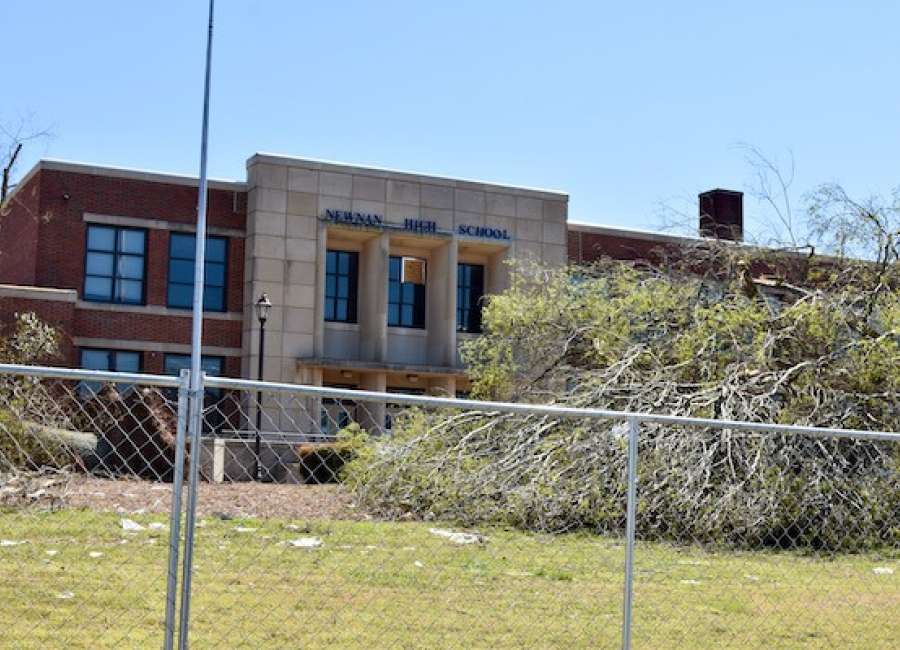 Newnan High students, alumni and community members will have an opportunity to reminisce and take photographs in front of the original building on Thursday, May 19 from 5-8 p.m.
Demolition of the structure is scheduled to begin soon, and new buildings will replace the ones destroyed by an EF4 tornado that tore through Newnan in March of 2021.
Alumni and students are invited to take photos one last time in front of the LaGrange Street campus' "green hill," which will be removed for new construction.
At its May 10 meeting, the Coweta County Board of Education unanimously voted to declare bricks from the demolition of the original school building and the fieldhouse as surplus property, allowing a limited number of bricks to be made available to community members and the current graduating class.
"They'll be available for a limited time while supplies last at no cost to the individuals," Superintendent Evan Horton said.
Individual bricks from the demolition will be given away during the Legacy Day event as commemorative souvenirs. The limit is one brick per person, and the giveaway will be supervised by school administrators.