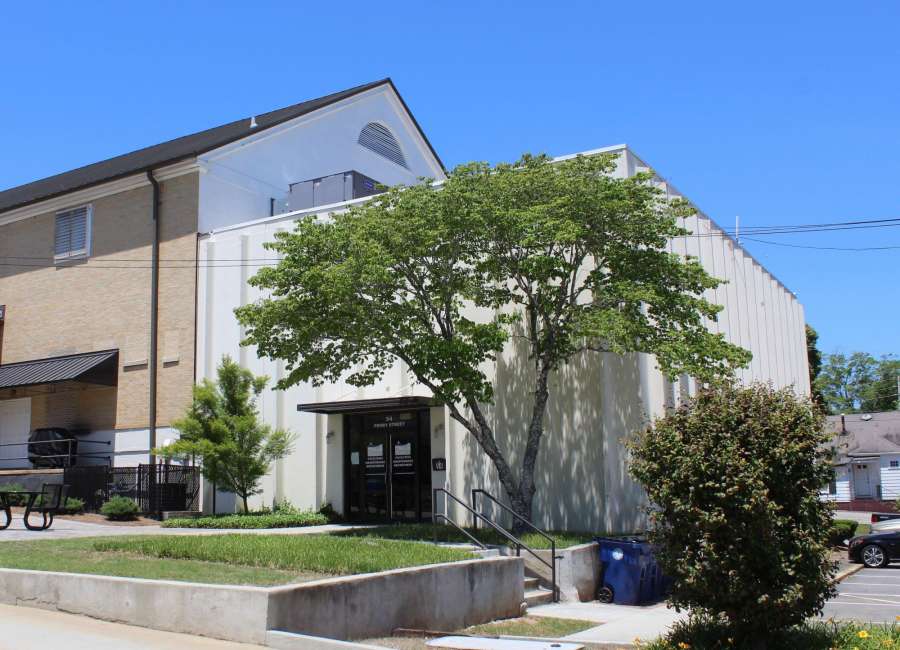 The city of Newnan could be looking at taking their sanitation billing, collections and customer service departments in-house as they work out a new sanitation agreement.
Cleatus Phillips, Newnan city manager, said the city has been analyzing options for where the departments would be located, and an area behind the Wadsworth Auditorium, which is used now by the city's facilities and maintenance departments, would be the most likely candidate.
"Obviously, as you know, as you come through City Hall, we're pretty tight, so there's no option in City Hall," Phillips said.
Phillips said that converting that area would present an opportunity for addressing any accessibility concerns for the building. Phillips said that building is not compliant with the Americans with Disabilities Act.
The plan is to renovate both floors of the building. The bottom floor would be used for the billing, collections and customer service departments, while the top floor would be opened up for future use for another operation that has yet to be determined.
The city has been working with Atlanta architects Houser Walker to work on a plan for the building, Phillips said.
"By doing a full renovation, we would be opening up about 15,000 square feet of usable floor space, which is sorely needed in our operation," Phillips said.
"We think it's a great location for customer access. The only real negative is here we are in May with potentially, operations starting January 1, obviously we would not have this building ready to occupy by January 1."
Phillips said that the city may need to find a temporary home for Public Works as they conduct a complete renovation of the building.
"We could do some temporary remodeling, but we feel that any money we put into it over the next few months to get it ready would probably just be destroyed during the complete renovations."
City officials did not request funds from the city council concerning any building renovations during Tuesday's meeting, but requested direction from the city council.
Phillips said city staff has requested architects Houser Walker for a cost estimate in time for the city council's next meeting, to be held May 24.
"That way we would like to be able to know what the cost estimate is, so we can identify potential funding sources. As you know, we've been working on internal ARPA requests, so maybe the renovation here may potentially fit into that funding item."
The discussion is part of the city of Newnan's lengthy efforts to obtain a new sanitation vendor by the start of the calendar year. The city's existing sanitation contract with GFL Environmental runs out at the end of the 2022 calendar year.
Currently, GFL has 10,043 household customers. By city ordinance, all residential property owners are required to utilize the GFL garbage collection service. Most customers utilize curbside service, but 379 customers have requested – and pay for – backdoor collection.
Each residential customer is provided with one 95-gallon can for garbage, but those interested can request a second can.
The existing contract with GFL Environmental came into effect in January 2018.