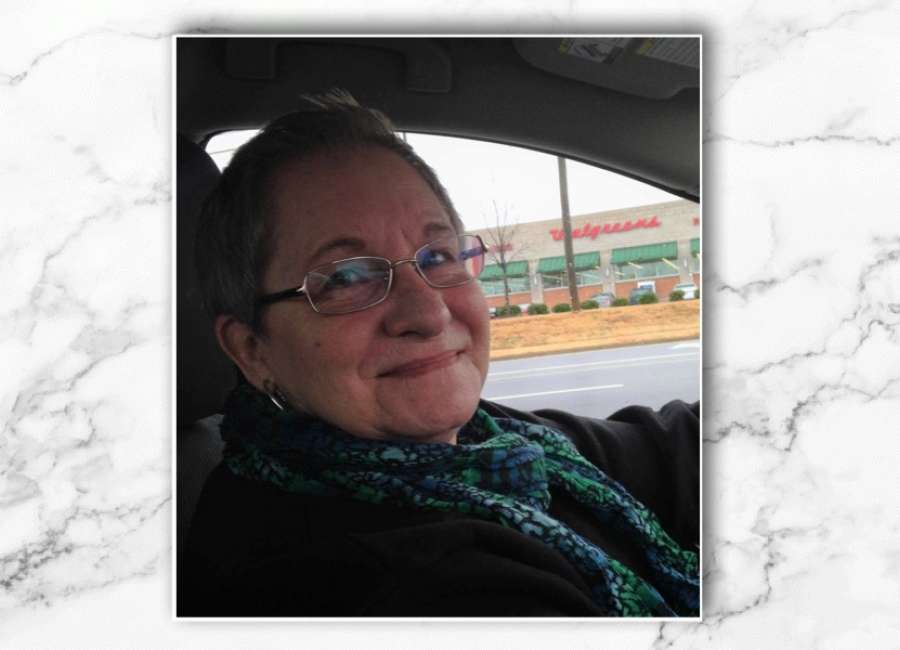 Mary Ellen Bishop, age 72, passed away peacefully at home on the morning of May 17, 2022, surrounded by her family.
Cancer may have caused her earthly death, but her salvation, bought by the blood of Jesus Christ, insured her eternal life in the presence of God.
Mary was born in at Crawford W. Long Hospital in Atlanta, Georgia on August 28, 1949, and lived most of her life in Coweta County. She worked for over 14 years at Panasonic, and then for BJs Wholesale Club since before the doors opened and until June of 2021. She missed seeing her regular customers and coworkers over this past year. She was a smiling face, a cheerful laugh, and a caring and giving person to all who knew and loved her. She had strong opinions and was not afraid to share them with the ones she loved. She enjoyed spending time with her family and was a gracious and supportive mom and grandmother.
She is predeceased by her mom Maebell Tilley, and her son Billy Pitts whom she missed very much. She is now reunited with them.
She is survived by her three children; Tommy Pitts, Jajuanna O'Hara, and Cassie Rainwater and by her grandchildren; T.J. and Dusty Pitts, and Ryan and Amy Asbury, and her brother Clifford Lee Nelms Jr.
All family, friends, and associates are welcome to her viewing and funeral at McKoon Funeral Home on Saturday May 21, 2022. The viewing will start at 1 pm and the service at 2 pm in the Chapel with Rev. Don Daly officiating. Interment will follow the service at Forest Lawn Memorial Park. Flowers are welcome and will be received by McKoon Funeral Home.
Condolences may be expressed online to the family at www.mckoon.com.
McKoon Funeral Home & Crematory (770) 253-4580