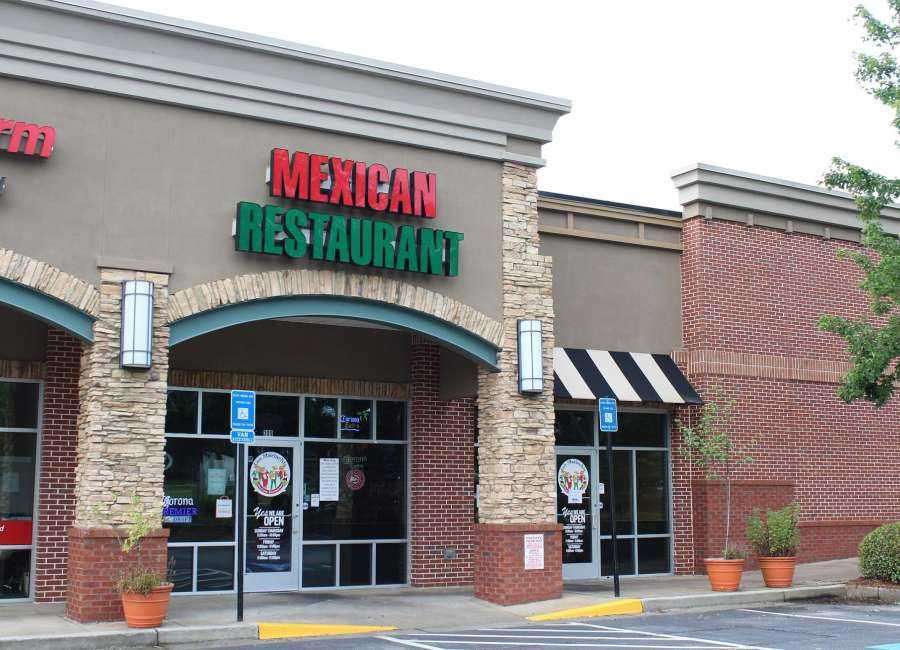 Los Mariachis failed its May 24 health inspection with a score of 66.
The restaurant is located at 1111 Lower Fayetteville Road, Suite 300 in Newnan.
A follow-up inspection will occur 10 business days after the failed inspection.
A comment was not given by the restaurant before publication.
According to a food service establishment inspection report from the Department of Public Health, the restaurant had numerous new violations, which brought down the score.
The restaurant did not have posted a Certified Food Safety Manager certification, its most recent inspection report nor its food service permit.
A handwash sink was removed from the dishwashing area and paper towels were not dispensing from the paper towel dispenser at the start of the inspection, according to the report.
The restaurant's three-compartment sink and dish machine were not testing adequately for sanitizer. Test strips were reportedly not available for the three-compartment sink or for the sanitizer buckets.
According to the report, a black buildup was found on a soda gun nozzle in the bar area. The nozzle was removed during the inspection to be cleaned.
Several food items, such as shredded beef, salsa and queso, were reportedly stored at a temperature above 41 F. The food was discarded during the inspection.
Two chemical spray bottles were stored on a rack with takeout lids and containers and bottles of sanitizer and hand soap were stored on a rack with takeout boxes in a closet. The chemicals were removed during the inspection.
A bottle of medicine was inappropriately stored on a shelf by the restaurant's prep-top cooler.
A can of tamales were reportedly found thawing on a canned good storage rack.
A crate of onions was stored on a low rack next to a mop well. The onions were moved during the inspection. In the walk-in cooler, a bucket of cut and washed lettuce was found on the floor.
Ceiling tiles and a damaged wall were found in the storage closet containing single-use items, according to the report.
The health inspector also found candy in the dishwashing area and counter beside chip baskets, and a drink on the prep-counter and on the dry storage rack over tortillas. The candy was discarded during the inspection.
Previously the restaurant scored an 82 in its Jan. 5, 2022 inspection and a 94 in its Nov. 16, 2021 inspection.