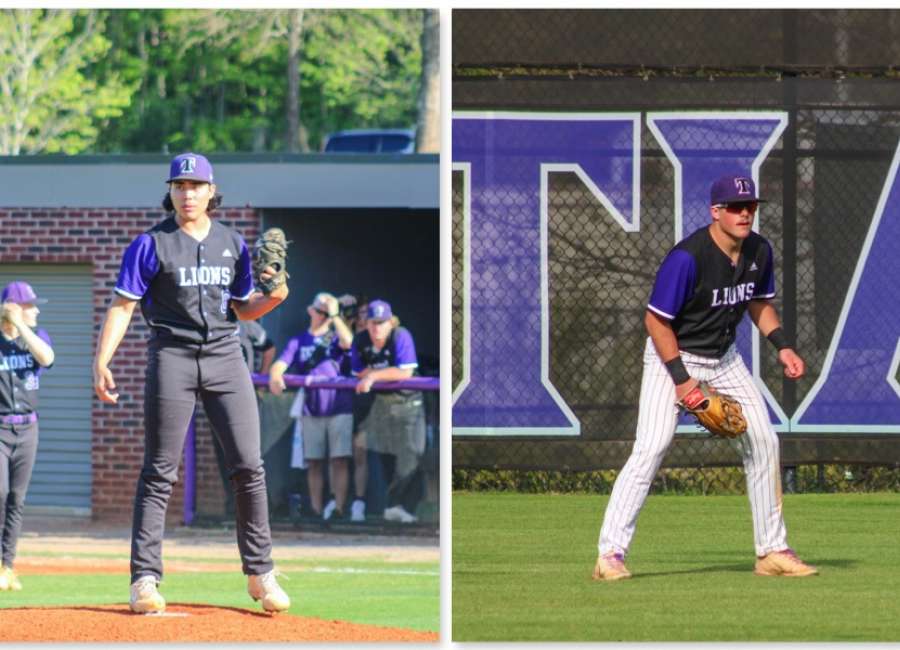 The Trinity Christian Lions advanced to the second round of the state baseball playoffs after their win over Landmark Christian last weekend.
On Wednesday, they traveled to Roswell to face the Fellowship Christian Paladins (24-2).
The Lions got an incredible pitching performance from Adrian Roman, who did not allow an earned run in seven innings of work. However, the Lions eventually fell to the Paladins 2-1 in extra innings of Game One. The Paladins closed out the series in the next game with an 8-3 victory to close out the Trinity Christian season.
When Max Gosdin walked and advanced to second on a wild pitch, Trinity Christian got on the board first in Game One. Will Roan pinch ran for Gosdin and scored on a Jimbo Batchelor hit that was mishandled by the Paladin defense.
The Paladins scored a run with one out in the bottom of the night to take the victory.
In Game Two, the Lions fell behind early but clawed back into it. They were behind 5-0 in the fifth when Batchelor homered, and Logan Moss doubled to make it a 5-2 contest.
A Gosdin sacrifice fly closed the gap more at 5-3, but the Paladins were able to add some insurance runs to close out the game and the series with an 8-3 win. The Lion bullpen combination of Aedan Cates and Jackson Sullivan pitched two scoreless innings that allowed the Trinity Christian offense to catch up.
It was a successful first season for the Lions under Head Coach Tommy Gregg. They increased their win total from 11 to 14 and won a first-round playoff series.
The senior class left a lot to build upon, and the 2023 team, led by Tai Peete, will continue the climb.