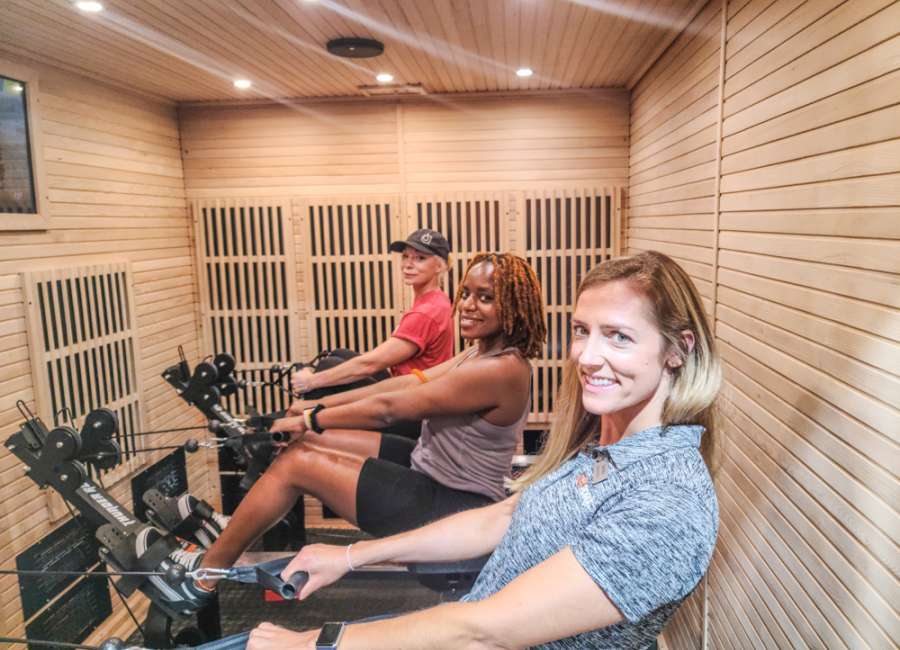 By Jill Whitley
HOTWORX, located at 1111 Bullsboro Drive, offers a variety of infrared sauna workouts that are available 24 hours a day, 7 days a week.
A certified 'Virtual Instructor' will guide you through each 15-minute HIIT and 30-minute isometric strength session in a semi-private sauna, creating an intimate studio atmosphere.
"Our patented sauna combines dry, radiant heat, infrared energy, and exercise– what we like to call '3D Training,'" says studio owner Skye Best. "Our Virtual Instructor-led programs allow members to follow 11 different low impact workout classes, with modifications included for every fitness level. Enlisting Virtual Instructors keeps our membership cost low, and opens session availability to 24/7 instead of being limited to only a handful of classes during business hours."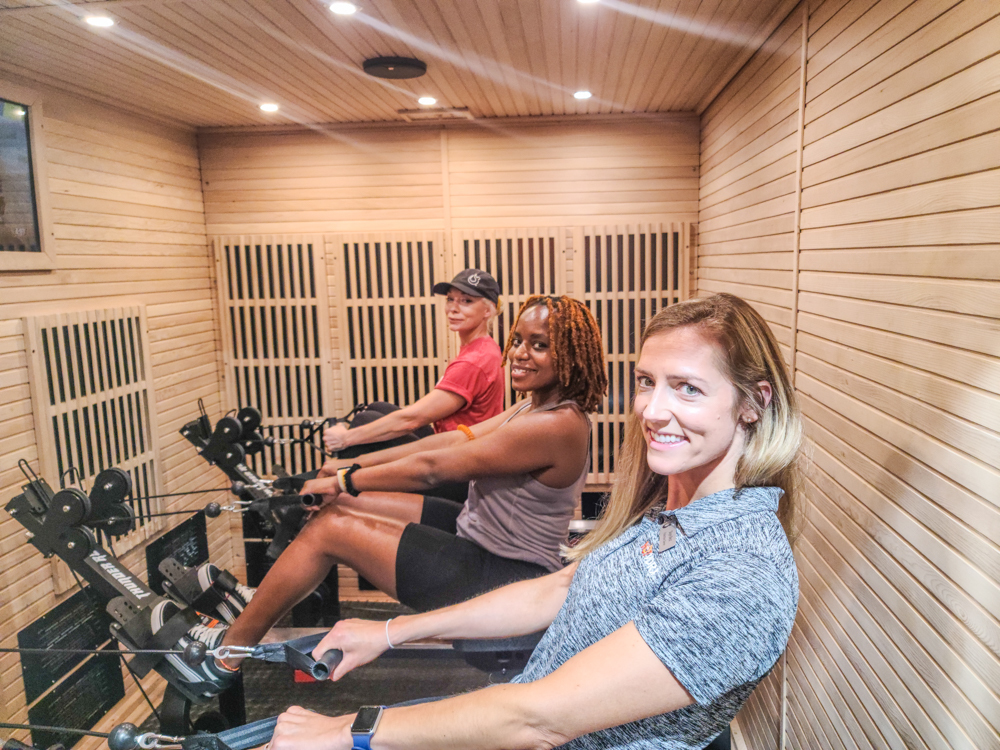 Each sauna, which is heated to 125F, can comfortably accommodate up to three studio members at once.
"HOTWORX is a virtually instructed exercise program created for users to experience the many benefits of infrared heat absorption while completing a 30-minute isometric workout or 15-min High-Intensity Interval Training (HIIT) session," says Best. "As the infrared heat penetrates your body, creating heat shock proteins and causing you to sweat, the isometric postures accelerate the detoxification process by physically removing the toxins from your organs through muscle contraction."
According to Best, the benefits of working out in an infrared sauna include stress reduction, weight loss, increased calorie burn, detoxification, inflammatory reduction, increased collagen production, a reduction in seasonal depression, and lowered blood pressure.
"We have several members with chronic health conditions who find that this is the perfect fitness program, not only due to the benefits of infrared energy, but also because even our most high-intensity workouts are low-impact. Just a few workouts that we offer are hot cycle, hot row, hot yoga, and pilates. In addition, our 'FX Zone,' which looks a bit more like a traditional strength-training gym, still offers what we call our 'Silent Trainer,' so there's always direction involved, no matter what time you want to work out."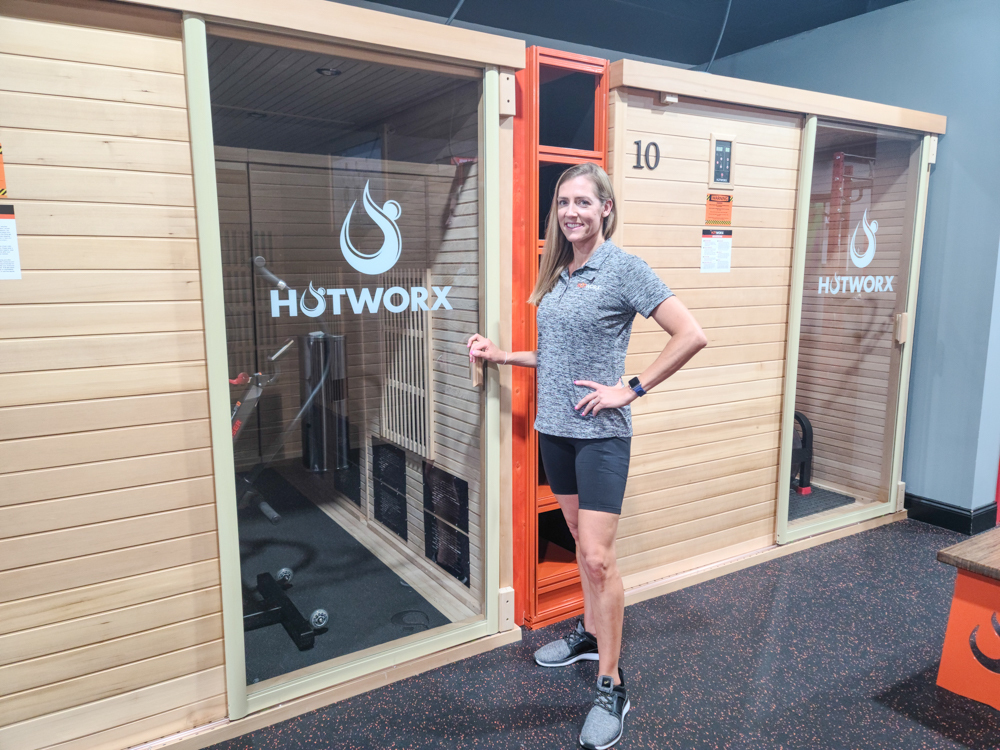 HOTWORX studio owner Skye Best shows off one of the studio's infrared-energy workout saunas

Best, who lives in Newnan, says that while everyone can benefit from the HOTWORX three-dimensional training program, the studio's flexible hours and the detoxification component are a great fit for first responders looking for a new fitness routine.
"Our workouts can be as intense as you make them, but you're still not putting that pressure on your joints that something like box jumps would do. Add to that detoxification is so important for, say, firefighters who constantly breathe in toxic smoke, can benefit from acclimating their bodies to the 125-degree heat."
Best's motivation to help public safety personnel with their fitness needs led her to turn the studio's grand opening, which is scheduled from 9 am-6 pm on Friday, May 20, into a benefit for the Scott Carl Memorial Foundation, a nonprofit organization dedicated to providing assistance to veterans and public safety personnel and their families.
The organization was started by Carl's daughter, Roni Carl Dowler, after Carl's sudden death in March of 2021.
"We plan to offer special rates to all of our first responders and their families, and we have waived our $99 registration fee in lieu of a $20 donation to the Foundation," Best says.
In addition to the fundraiser, which will continue into the weekend, Best plans to host a ribbon-cutting for the new studio at noon on Friday. "We would love for the community to come out, enjoy a free trial workout, and just educate themselves about how far-infrared heat and energy can take your workout to the next level."
For more information on HOTWORX, or to RSVP for the ribbon cutting, please contact the studio at (678) 664-3425, or visit hotworx.net/studio/newnan-bullsborodrive