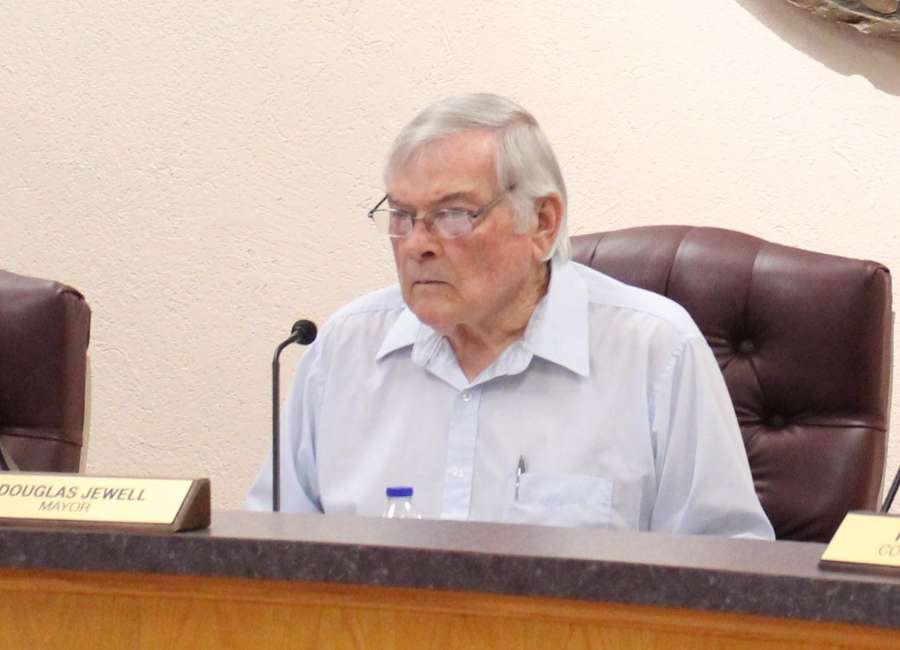 At its May 9 work session, the Grantville City Council discussed the expenses from professional development trips taken by Mayor Doug Jewell.
City Manager Al Grieshaber said the item was added to the city's meeting agenda because of a mistake he made.
Recently, Jewell attended the Electric Cities of Georgia's Economic Development Conference. The conference was held April 27-29 at The Westin Jekyll Island Convention Center.
According to the city's travel policy, provided there is money available, the mayor and members of the city council are authorized to travel to Georgia Municipal Association conventions, legislative conferences, mayors conferences, Municipal Electric Authority of Georgia conferences and Municipal Gas Authority of Georgia conferences.
Other travel must be approved by the mayor and council.
"I was in error because it hadn't been approved by the mayor and City Council, so the City Manager put it on the agenda to seek approval because it is not a blanket approval via our travel policy. It's very simple," Grieshaber said. "The ECG economic development summit was not mentioned in the amended travel policy, so I was in error when I signed the purchase order, and I am admitting my mistake."
While Grieshaber began to explain why he put the item on the agenda, Council Member Jim Sells claimed that he put the issue on the agenda. However, Grieshaber said Sells' claim is "not true."
Sells said Jewell was spending city money on "junkets" at high-end hotels and said accountability was needed for the city's money spent.
Attending the conferences, Jewell said, are for furthering education and finding new ideas to bring back to Grantville.
The mayor added that he does not control where the conferences are held.
"I think it's important to know what's going on and how to improve this city. ECG focuses on economic development, and I'd like to see some of y'all go. Money is in the budget for this purpose," he said. "As far as the Ritz Hotel and all that stuff … I don't get to choose. The companies that are holding these meetings — they choose where they're going to have them. I'm not going to make an apology for trying to educate myself and try to better this city."
Council Members Ruby Hines and Alan Wacaser voiced support during the work session for Jewell attending conferences to seek out benefits for the city.
Approval of the travel expenses will be voted on at the council's May 23 meeting.