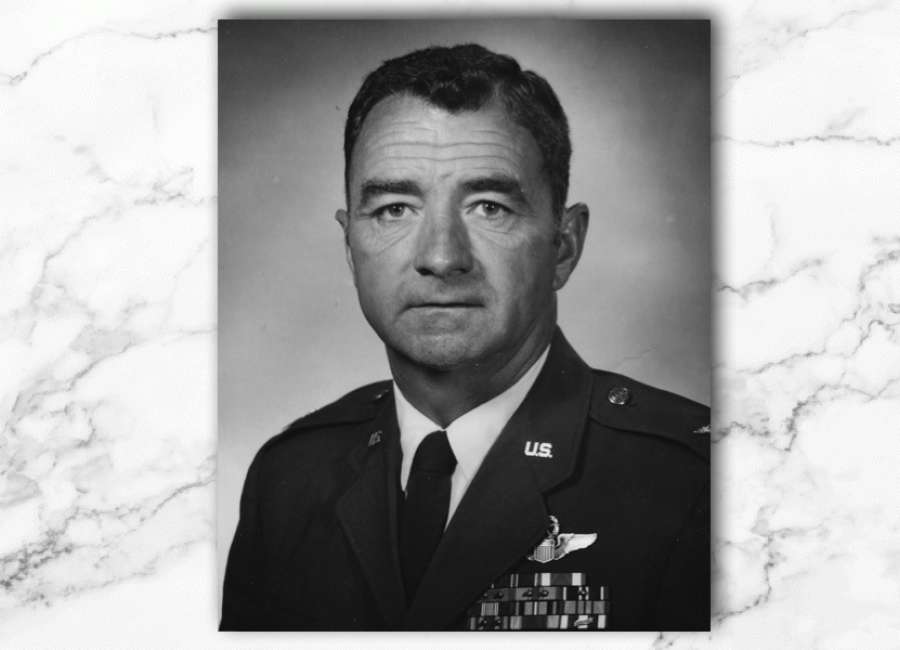 Frank D. Hardee, Colonel, USAF (Ret.), also known as husband, father, grandfather and friend, passed at 86 years of age on May 10, 2022, with family by his side.

Frank was born on December 28, 1935 in Baxley, Georgia to Walter and Bessie Hardee. There was never a dull moment in his childhood with his five late brothers - Robert, Sellers, Earl, Harry and Ted.
He graduated as a Distinguished ROTC graduate from the University of Georgia in 1957, and you could always find him cheering on the Georgia Bulldawgs every Saturday with infectious passion.
His love for the Dawgs is easily overshadowed by love for his wife, Beth Fulghum. It was love at first sight when they met at Fulghum Drug Store in Baxley. They married on December 1, 1957, and went on to experience a lifetime of adventures around the world together as each other's best friend.
Beth and Frank share three children together. Frank D. Hardee Jr., spouse Lisa Hardee, Clarice Hardee Howard, spouse Mayes Howard, and James Robert Hardee were the most important parts of his life, and he loved to celebrate their successes and provide sound advice over warm sugar cookies.
Colonel Hardee had a distinguished military career in the United States Air Force. He flew several jet aircrafts and clocked more than 4,300 flying hours. He received 31 awards, including three Legion of Merit, The Bronze Star with Valor and multiple Air Medals. Beyond the awards, and most importantly, Frank was described as a superior officer with an enthusiastic view on making a difference, a selfless approach to leadership and an exemplary partner to have at your side. After 26 years of service, he retired in 1984, but never ceased in being a leader across all aspects of his life.
Frank will be remembered as a devoted man who consistently showcased the meaning of sacrifice, love of God, country and family. He had a resilient, determined spirit that served to strengthen those around him, and his impact will be honored and remembered for generations to come.
He is survived by his wife, Beth, his three children and spouses, six grandchildren and three great grandchildren.
Funeral services will be held Friday, May 13, 2022 at 11:00 am from the Chapel of Swain Funeral Home with Rev. Guyton Weatherly officiating. Visitation will be held one hour prior to the service.
Interment will follow in Melton Chapel Cemetery with Military Honors.
Active pallbearers will be United States Air Force Honor Guard.
Funeral arrangements are under the direction of Swain Funeral Home.