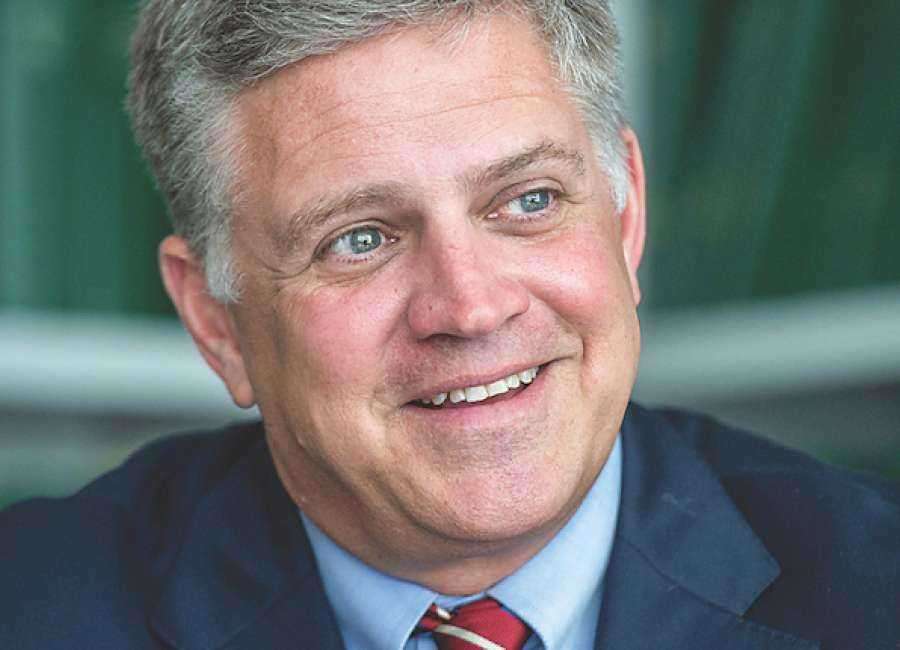 Drew Ferguson, who represents Coweta County in the U.S. House of Representatives, was frustrated Wednesday with the actions going on in Congress, but said he felt good about his chances for re-election.
Ferguson was in Washington this week, voting on a number of items in Congress, but said they weren't "anything of any substance."
"Unfortunately, we are not dealing with real issues affecting the American people," Ferguson said. "The House Democrats and the Biden Administration are not putting forth solutions to deal with energy prices, foot prices, inflation and border security. They certainly aren't doing anything to deal with threats in America from drugs and human trafficking across the border."
Instead, Ferguson said, the House voted on things such as naming post offices, the Fair Hiring in Banking Act, and "lots of things in the law that the Democrats are restating because they don't have an agenda."
Ferguson said on Wednesday that he and his team have been engaged and have been spending time with constituents in the district in various methods, whether on the phone or digitally.
"Clearly the issues we're focusing on in Newnan and Coweta are people are tired of paying $4 a gallon. The average price is at an all-time high, and we want to take steps to go back to American energy independence," Ferguson said. "We're feeling the effects of inflation at the grocery store, with new home construction and the price of cars, whether new or used."
Ferguson said that items on sale are, on average, 8.5 percent more expensive than they were at this time one year ago.
Ferguson also said he has heard from people concerned about education.
"Folks in Coweta County want their students educated, not indoctrinated," he said.
He also said that residents of the district are concerned with security and "making sure they can come home to a safe secure neighborhood."
"We're tired of Defund the Police," Ferguson said. "We're very concerned about border security. Folks in the county know that what's happening at the border is wrong. The Biden Administration is failing at keeping folks safe from gang activity."
Ferguson, the Republican incumbent who represents the 3rd District in the U.S. House of Representatives, is facing a primary challenge from Jared Craig on May 24.