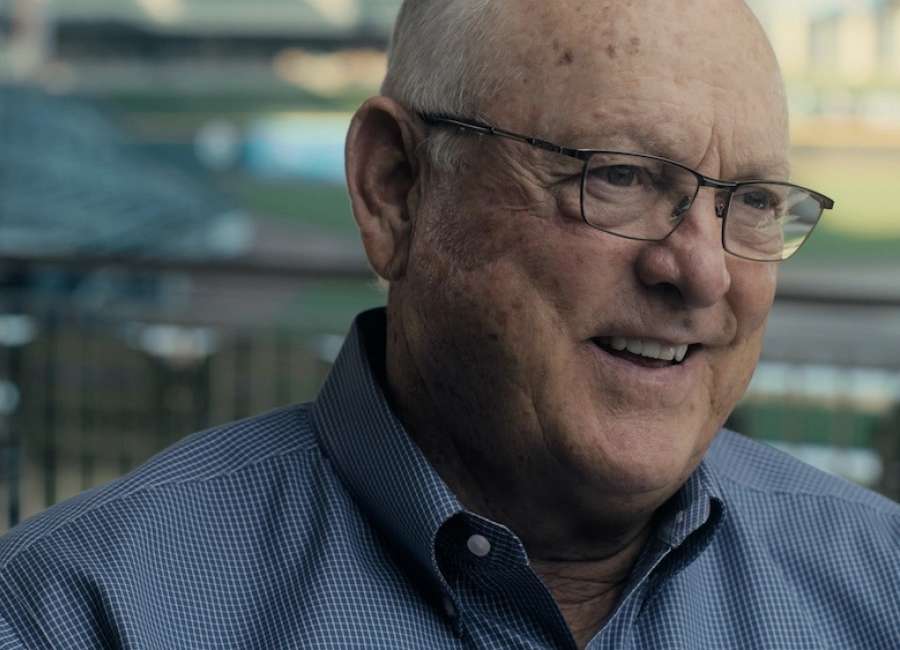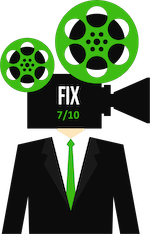 Review By: Jonathan W. Hickman
Film Details:
Director: Bradley Jackson
Interviews with Nolan Ryan, President George W. Bush, Craig Biggio, Steve Buechele, George Brett, Rod Carew, Roger Clemens, Tom Grieve, Tom House, Randy Johnson, Pete Rose, Ivan Rodriguez, Bobby Valentine, Dave Winfield, and Bobby Witt
Running Time: 1 hour 42 minutes
A must for baseball fans, "Facing Nolan" might not interest viewers who are unfamiliar with the sports icon. And while fan service is understandable, this documentary could have used a narrower focus to sharpen its theme.
"Facing Nolan" is a handsomely made biography of legendary baseball strikeout king Nolan Ryan. It is all-encompassing to a fault. While all the elements of an engrossing depiction are there, the film plays more like a highlight reel than an examination of Ryan's prowess and mental fortitude. If you want to know what made this pitcher great, this movie offers some limited answers.
However, the guarded nature of the film's subject leaves some aspects of his career on the cutting room floor. One wonders if the executive producer's influence of Ryan's two sons helped shape the film's celebratory tone. There's nothing wrong with honoring this fantastic athlete, but a more detached and concentrated look at one or two aspects or defining moments in Ryan's career would have given this film more weight.
Ryan is the best pitcher never to have won baseball's Cy Young award. Despite his impressive stats, he didn't get his due (he still holds 51 records, including the most no-hitters and most career strikeouts). This fact is handled in the film, but exactly why he wasn't respected by the members of Baseball's Writer's Association of America is somewhat of a mystery. The journalists interviewed by director Bradley Jackson (a prolific producer) are relegated to delivering glowing platitudes about Ryan instead of diving into the politics of the time.
Perhaps, a film about the inequities of Cy Young voting should be addressed by another project. But even questions about Ryan's feelings of being passed over are handled lightly. This injustice is undoubtedly a sensitive area with the man, but I wanted more on this unfair slight. Again, the Cy Young isn't what this movie is about, and "Facing Nolan" is pitched as concerning the legend and the hitters that faced him.
And to that end, Ryan's pitching abilities are continually praised throughout the movie, but the techniques that gave him his dominance are not fully explored. We do get a mention of Ryan working with a pitching coach once he was in the majors, and while it's stated that he improved his delivery, we get little else about the pitching process that Ryan perfected.
Hitting, too, is somewhat shortchanged. Padre great Dave Winfield is interviewed. The 12-time all-star, who won the Roberto Clemente Award, among other significant honors, talks about facing Ryan throughout his lengthy career. What's missing is how the amazing Winfield approached standing in the box and attempting to hit the fastballs that Ryan sometimes delivered as heat-seeking missiles that brushed back or struck batters. I wanted some of the science and more of the emotional preparation required to perform at such a high level.
Jackson does give us humorous stories from many of the famous batters, including Pete "Charlie Hustle" Rose, that faced the towering man on the mound. And Ryan's longevity is rightfully lauded, bringing the film's most emotional moment when he's forced to retire after an injury on the field.
"Facing Nolan" is a great deal of fun, but as a former pitcher myself, who idolized the man in the 1980s, I wished that we'd heard more details about his philosophy and technical wizardry and less about the results of his efforts.