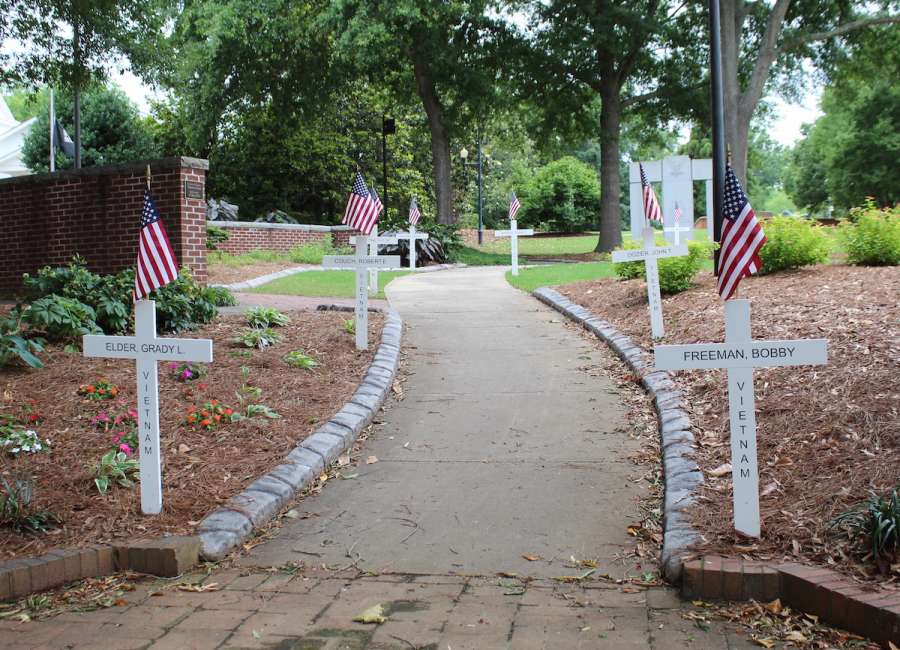 America's most solemn of holidays will be honored this weekend with a collection of events in Newnan and Coweta County.
Memorial Day, May 30, is a day of remembrance of those servicemen and women who have perished while serving this country in war.
From May 27-30, VFW tables will be set up at Walmart on Bullsboro Drive Friday through Monday. There, Buddy Poppies will be distributed.
Donations will help the VFW help veterans throughout the year with various needs. The poppies are given to ask everyone to remember those who made the ultimate sacrifice.
The poppy is a symbol of remembrance, dating back to the First World War, and the poem "In Flanders Fields," written by Canadian Lt. Col. John McCrae in 1915. McCrae witnessed the red poppies growing in the fields where countless men died during the Second Battle of Ypres in Belgium.
On Saturday, May 28, flags will be placed on veterans' graves at Oak Hill and Forest Lawn cemeteries. Anyone interested in participating should meet at the cemeteries at 9 a.m. Flags and maps for veterans' graves will be provided.
Those interested should also bring a long-handled screwdriver to poke holes in the ground for the flag.
On Monday, May 30, Memorial Day, the annual Memorial Day ceremony will be held at Veterans Park in downtown Newnan, next to McKoon Funeral Home, at 11 a.m.
Those interested in attending are encouraged to bring a chair as seating is limited. Afterwards, the public is invited to lunch in the hall at the Coweta Veterans Club, located at 130 Veterans Club Road, immediately following the ceremony.