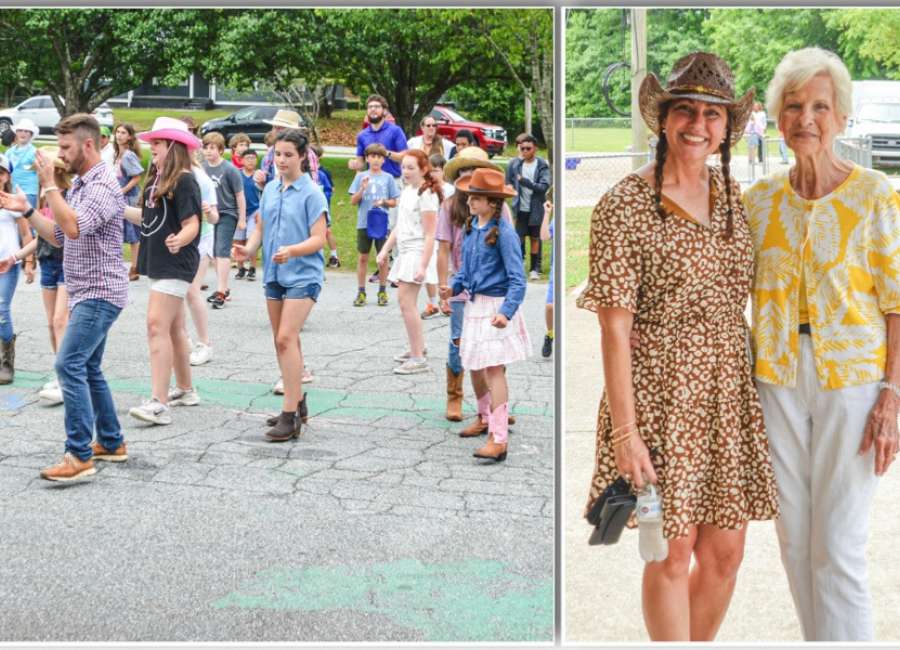 By JAYLA McDANIEL

NTH Intern
May 24 was Chuck Wagon Day at Elm Street Elementary School.
Chuck Wagon Day is an Elm Street tradition that dates back to the early 1990s.
Each year, students gather to dance and enjoy food provided by Newnan Utilities. They are encouraged to dress in western attire, such as cowboy hats, flannel and cowboy boots.
Music teacher Josh Tate was the DJ and main dancer at the event. He has been the leader since his first year at Elm Street.
"I brought my newborn son with me to school that year," Tate said. "My favorite part was when all the parents all joined in to dance with the fifth graders."
Tate's mixtape included modern to classic hits, from "Baby Shark" to "Run-Around" by Blues Traveler.
Maxine Vineyard is a former cafeteria manager who invented Chuck Wagon Day and said the event was created out of boredom.
"It just seemed like there was nothing to do," she says. "We wanted to get the kids excited about something."
That same morning, high school seniors who were former students of Elm Street, took a walk through the halls and were delighted to find everyone wearing cowboy hats and dancing as they once did.
Current Principal Dr. Christie Hildebrand has continued the tradition throughout her 13 years as principal.
"When Chuck Wagon Day was first started, the rodeo was in town and they would bring their animals with them," she said.
Hildebrand said she hopes they can begin to reincorporate this tradition. After becoming school principal, this was the first school event that she was invited to.
"It's a tradition builder," Hildebrand said. "We want the kids to make memories and provide experiences for them that they otherwise wouldn't have."