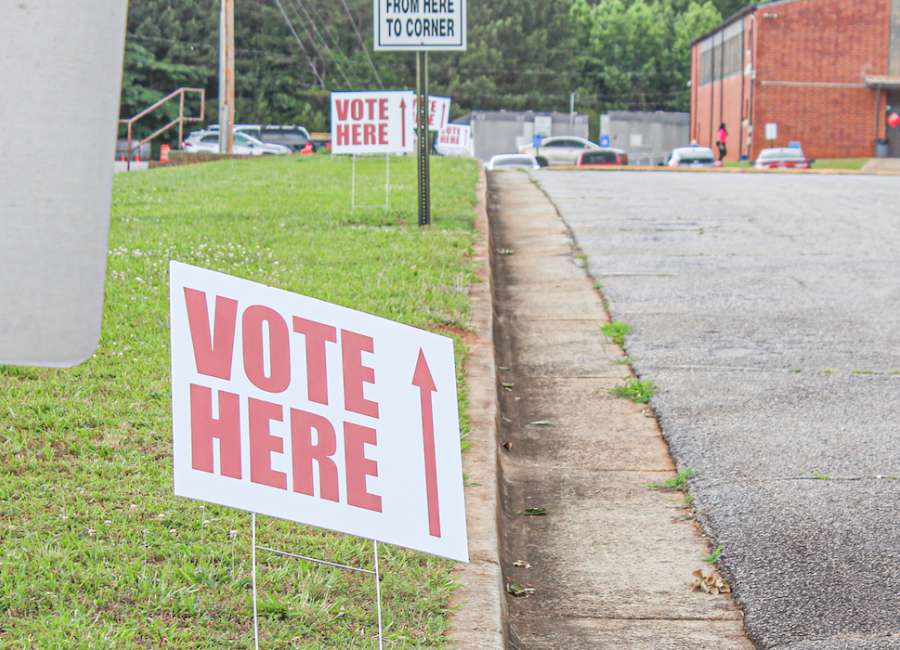 It was a night for the incumbents in Coweta County as the majority of challengers in contested races fell.
In the local House races, Rep. Lynn Smith handily defeated challenger Angel Nunez in District 70, while David Jenkins beat Kenneth Murphy in District 136.
Drew Ferguson easily defeated challenger Jared Craig in the U.S. House Republican primary.
For the county commission, Bill McKenzie won over three other challengers to claim the open Coweta County Board Of Commissioners seat.
In the race for school board, all four candidates endorsed by the 1776 PAC fell, including Linda Menk, who was edged out by Rob DuBose. However, the two will meet again in a runoff, as DuBose did not meet the 50 percent threshold required.
"While we didn't get to 50, we had the most votes and will get back to work tomorrow," DuBose said. "I appreciate all the support the community has provided and I will work to make sure our students, parents, and teachers are represented."
In the race for Court Clerk, Niki Sewell defeated Tasha Johnson.
Here are the unofficial results from the Coweta races, updated on 5/25/22 at 8 a.m.
U.S. House of Representatives
Jared Craig - 18,692 votes
Drew Ferguson - 89,446 votes
State House of Representatives - District 136
David Jenkins - 6,502 votes
Kenneth Murphy - 2,291 votes
State House of Representatives - District 70
Angel Nunez - 989 votes
Lynn Smith - 6,250 votes
Coweta County Board of Commissioners
Steven Hoffman - 548 votes
Craig Jackson - 1,215 votes
Kenny Johnson - 556 votes
Bill McKenzie - 2,536 votes
Board of Education
District 4
Davin Bostic - 807 votes
Rob DuBose - 3,297 votes
Linda Menk - 3,211 votes
(If a top vote-getter doesn't get 50 percent, a runoff will be required.)
District 3
Beth Barnett - 4,732 votes
Megan Smith - 1,696 votes
District 1
Maxwell Britton - 2,257 votes
Amy Dees - 5,140 votes
At Large District 1
Cory Gambardella - 8,073 votes
Larry Robertson - 22,254 votes
Court Clerk
Tasha Johnson - 5,753 votes
Niki Sewell - 22,599 votes
COWETA VOTER TURNOUT
TOTAL
25.53%
Ballots Cast
26,042
Registered Voters
101,997