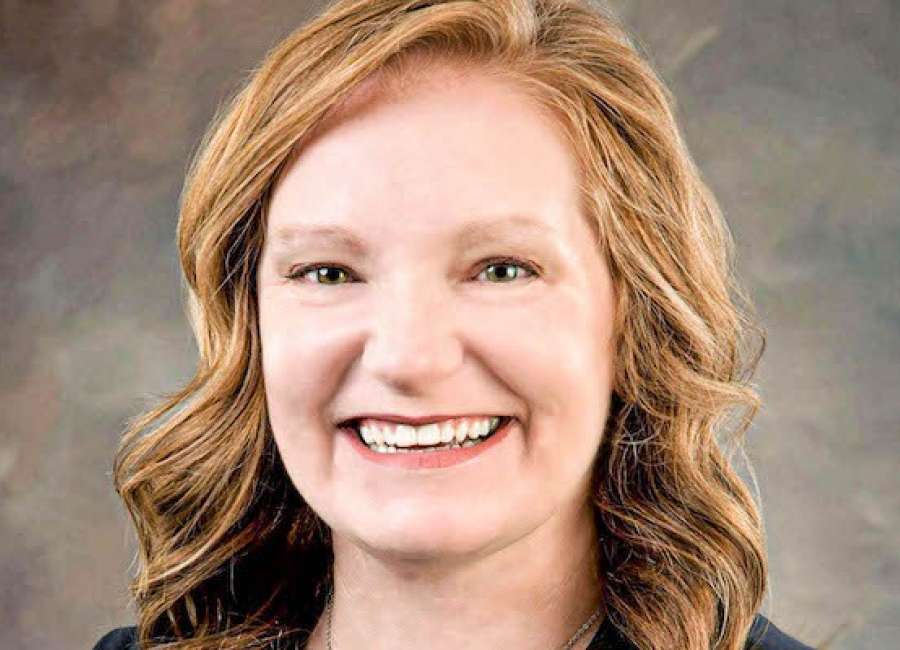 Dr. Jeannette Hallam of East Coweta Middle School has been named a National Distinguished Principal for 2022, an honor reserved for the top middle-level principal in Georgia.

The National Association of Elementary School Principals established the Distinguished Principal recognition program in 1984 to celebrate elementary and middle-level principals who "set high standards for instruction, student achievement, character and culture for the students, families and staff members in their learning communities."
Hallam was nominated and selected by her fellow principals through a statewide search conducted by the Georgia Association of Middle School Principals.
Hallam holds a bachelor's degree in music; a master's degree in special education; and education specialist and doctorate degrees in educational leadership. She joined the Coweta County School System in 2004, serving first as a special education teacher, then as special education in-school coordinator, and eventually as assistant principal at East Coweta High School.
In 2017, she was named principal at East Coweta Middle School.
Since 2018, Hallam has served on the board of directors for the GAMSP. She received the 2021 Jerry Davis Georgia Distinguished Principal Award in 2021, the Coweta County School System Assistant Principal of the Year award in 2016, and the Outstanding Master's Candidate in Special Education Award from the University of West Georgia in 2007.
Hallam also has presented at several national conferences, including National Youth At Risk Conferences in Savannah and in San Antonio, Texas. She recently participated in the National Leaders Conference in Washington, D.C., meeting with Georgia lawmakers and to advocate for the needs of students, teachers and schools.
"Being a National Distinguished Principal is a great honor for Dr. Hallam, East Coweta Middle School, and the Coweta County School System," said Dr. Evan Horton, superintendent of Coweta Schools. "Jeannette is being recognized across Georgia and our nation for
her years of dedication and service to students, staff and community. She truly represents the best of the best in educational leadership."
Hallam was congratulated for her achievement at the May meeting of the Coweta County Board of Education, where she credited a large number of people for their contributions, from central office staff and system administrators to school board members.
"I did want to bring people here tonight that are definitely part of that award, but they would not fit into this room, nor would they fit in a stadium," Hallam told board members. "There's just no way to thank everybody all at once. It's an amazing thing to be a part of this district."
She gave particular credit to the ECMS community.
"Our staff goes above and beyond in caring for our students, but also in caring about their futures," she said. "Our parents are the next piece of that puzzle, and it's through strong partnerships with our families that we are able to help our students grow."
It hasn't been easy on the students, Hallam said.
"This award is also for our students," she said. "They've not asked for many of the stresses that have been put upon them the last several years, and they've faced numerous challenges and distractions. But they continue to come to school and they continue to grow, and that's what we're all about – growing our students and helping them succeed with the goals they have in mind."
In October, Hallam will travel to Washington, D.C., for two days of festivities honoring the elementary and middle-level educators chosen by all 50 states, the District of Columbia, and private and overseas schools.