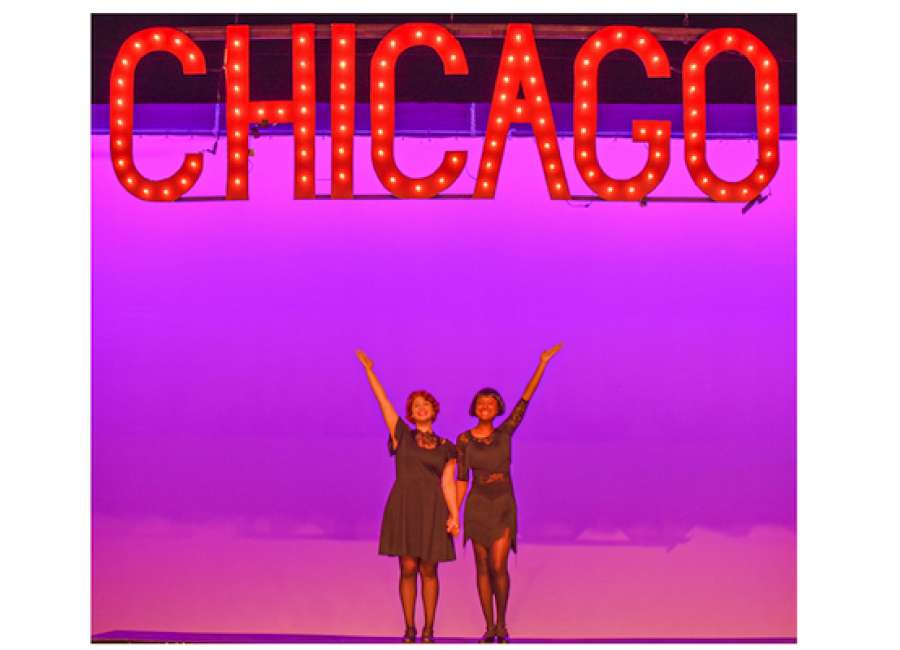 After an unwelcome break from full-on live productions, East Coweta High School's ECHOStage players will return with "Chicago the Musical: High School Edition" May 5-7.

"We are excited to be back on the Nixon Centre stage producing a full-length musical," said Scott Ondovchik, theatre director at ECHS. "The last musical we produced was 2019!"
"Chicago," set in the 1920s Jazz Age, tells the story of two murderous women – nightclub star Velma Kelly and chorus girl Roxie Hart – who are locked up together.
What happens next, according to broadway.com, is this: "Velma enlists the help of prison matron Mama Morton and slickster lawyer Billy Flynn, who turn Velma's incarceration into a murder-of-the-week media frenzy, thus preparing the world for a splashy showbiz comeback. But Roxie's got some of her own tricks up her sleeve …"
Cast and crew for the show includes:
Orion Young
Aidan Boswell
Leila Navarro
Alexander Rice
Lynnia Seymour
Andrés Rondón
Lizzy Klees
Lilly Davenport
Khoriza Smith
Phoenix Thorpe
Audrey Rush
Mariana Torres
Emma Lamb
Anika Reisman
Emily Allison
Madison Batchelor
Willow Cleveland
Uma Jaar Read
Sophie Kelley
Kam Kendrick
Caleb Martin
Luke MacDougall
Aurelia Meares
Tori McDaniel
Vanessa Yuro
Chloé Sullivan
Emma Embry
Garrett Mickle
Ashley Frank
Gabby Nolen
Alyssa Yuro
Caitlin Terwilliger
Melissa Tidwell
Connor Milligan
Elliott Bisard
Showtime is at 7 p.m. each night at the Nixon Centre for Performing and Visual Arts, 1523 Lower Fayetteville Road, Newnan.
Tickets are $12 in advance and $15 at the door. To purchase advance tickets or make a donation to ECHOStage, visit www.echostage.info .