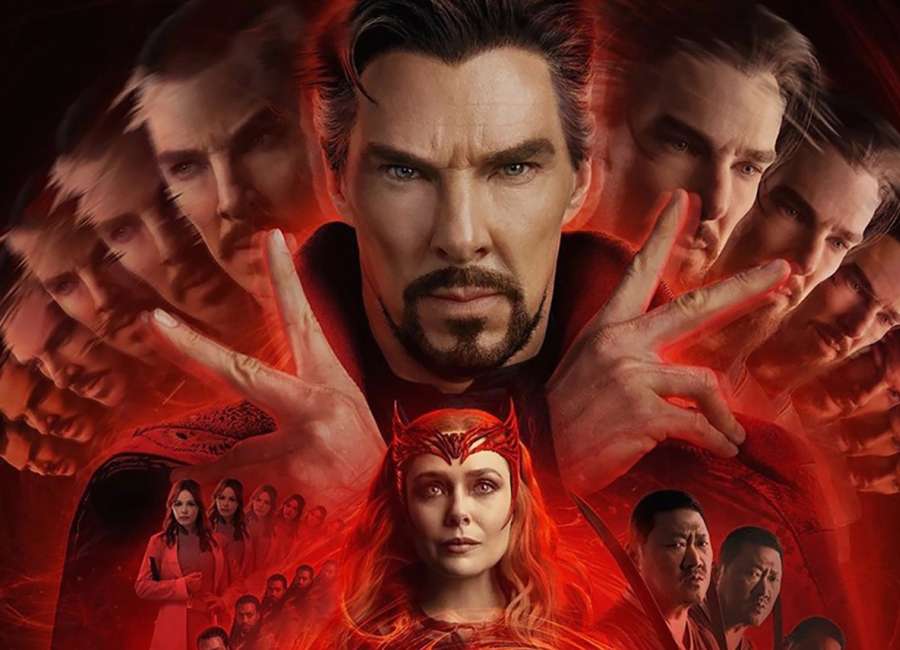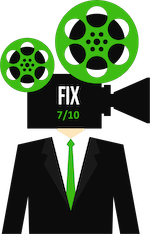 Review By: Jonathan W. Hickman
Film Details:
Director: Sam Raimi ("The Evil Dead," "Darkman," and "Spider-Man (2002)")
Cast: Benedict Cumberbatch, Elizabeth Olsen, Chiwetel Ejiofor, Benedict Wong, Xochitl Gomez, and Rachel McAdams
Running Time: 2 hours 6 minutes
Available in wide theatrical release
"Doctor Strange in the Multiverse of Madness" is a high-concept movie construct. By trading heavily on director Sam Raimi's unique contributions to the horror genre, this film contraption attempts a fresh approach to the well-known Marvel Cinematic Universe.
Viewers should do their homework before taking this one in. "Multiverse of Madness" throws viewers headlong into the MCU world, referencing events that have transpired on big and small screens. And for extra credit, viewers might consider checking out Raimi's early work (consider "Evil Dead II" and "Army of Darkness" essential viewing).
In Raimi's MCU, the dead don't stay that way.
Picking up after the events of "Spider-Man: No Way Home," Doctor Stephen Strange (Benedict Cumberbatch) attends the wedding of his former girlfriend, Dr. Christine Palmer (Rachel McAdams). Heartbroken that he's not standing next to her at the altar, Strange seeks some solace at the bar, downing several martinis. But the nuptials are interrupted by a monster attack on the street outside. Wedding guests gather on a balcony as Strange suits up.
What's telling about this sequence is the casual way folks watch the pitched, destructive battle. In this world, such outlandish events are commonplace.
After a violent conflict with a one-eyed, tentacled beast, Strange is introduced to America Chavez (Xochitl Gomez), who is capable of jumping from universe to universe. This untrained ability is inconsistent and uncontrollable. And she's being pursued by someone or something seeking to steal her power.
Concerned that America's pursuer threatens the delicate multiverse, Strange seeks the help of Sorcerer Supreme Wong (Benedict Wong) to protect his new friend. And in his ultimate wisdom, Strange turns to the most powerful witch on the planet Wanda Maximoff (Elizabeth Olsen). It's going to be a bumpy ride.
Without spoiling too much, I can say that Strange's initial instincts reveal his relative naivety. The arrogant surgeon turned expert purveyor of the mystic arts always smugly thinks he knows the correct answer. And as Peter Parker can attest, his mistakes, a spell gone awry, can be rather costly.
"Multiverse of Madness" follows the popular multiverse trend. A superior example of this growing subgenre is the wonderful "Everything Everywhere All at Once," a lower budgeted, arthouse, multiverse entry that effectively one-ups the MCU at a fraction of the production cost.
As Strange, with the assistance of America, trips the multiverse fantastic, I began to wonder what MCU we were watching. Is this Strange the same one that fans have embraced? Or are we watching another Strange from another parallel?
The off-kilter direction that has been Raimi's signature for decades keeps viewers guessing. And while our Strange maybe a bit of a cold fish, as arrogant as Tony Stark, but not nearly as cool, Raimi might find a version of this character with infectious charisma. And by giving Raimi fans a little undead trickery, he ironically injects Strange with a bit of warmth that he's been sorely lacking. Death reveals one's soul.
When things go wrong for Strange and his companion, his compassion and ultimate selflessness shine through. But to get to that moment of epiphany, he must meet other versions of himself, even those that exhibit the sorcerer's worst side.
By choosing Sam Raimi to replace director Scott Derrickson, who shepherded the first "Strange" film in 2016, Marvel risked upsetting the balance of the MCU. After all, Raimi is a director with a particular and identifiable style. Looking through his filmography, it's relatively easy to recognize a Raimi movie. Except for Taika Waititi, James Gunn, or with a varying degree of success Chloé Zhao (see "Eternals"), few directors have managed to put their distinctive mark on a Marvel property.
Of course, Raimi did just that in 2002, when he helped usher in the new wave of superhero films with the first "Spider-Man" movie. While not technically a part of the modern MCU, Raimi's "Spider-Man" has now been embraced by the studio's Phase Four, which includes "Black Widow" and the movies that followed. And here, Raimi wrests control from the vice grip of Marvel producers just enough to remind us that he's at the helm.
And if Raimi's vision fails to resonate, Marvel has effectively built an escape hatch—the multiverse. With "Multiverse of Madness," Marvel doubles down on the parallel universe contrivance, enabling them to do almost anything with their lucrative intellectual property. That means that a failed experiment can be abandoned as a distant part of the multiverse. And Marvel can embrace aspects of the universe that prove to be the most popular.
The good news is that "Multiverse of Madness" essentially works. It's less a cohesive film that will stand on its own and more a combination of all the things that came before it. This story collage is uneven and sometimes forced, as it delivers fan service in the film's baggy middle section. But when Raimi is permitted to revisit elements from his storied film history, the movie finds its footing.