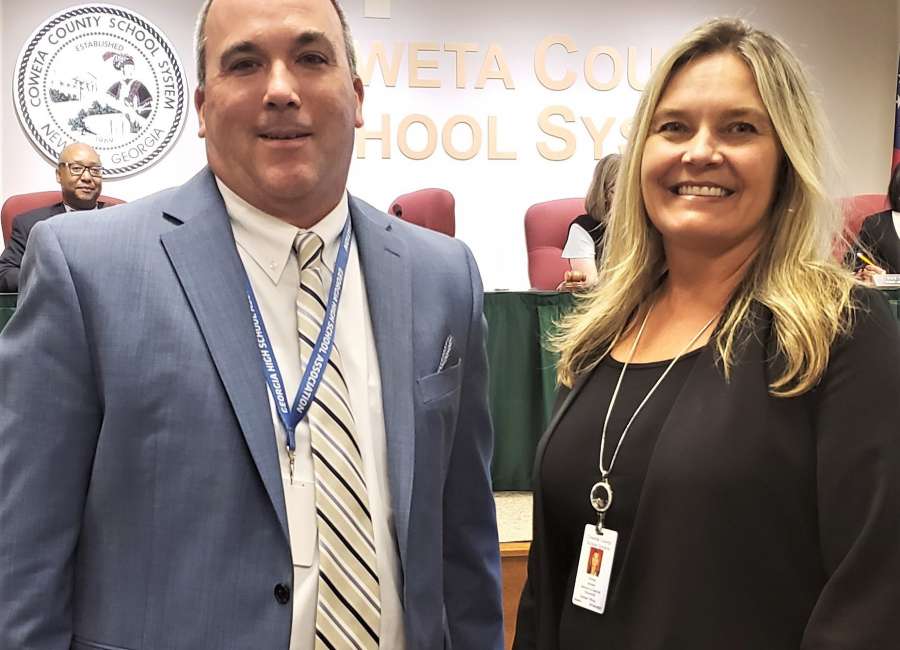 Chrissy Dement, special education director for the Coweta County School System, was recognized as the 2022 Outstanding New Special Education Director by the Georgia Council of Administrators of Special Education in March.
Dement, who has served as the special education director for less than two years, was honored at the G-CASE's Spring Legal Forum in Athens earlier this year.
In a letter from Terri Baggarly, Stacey Barnett, Melissa Greene and Denise Milam, special education program specialists with the system, Dement was said to be "the very definition of compassionate leadership."
"Her insight, commitment and passion for all aspects of special education inspires all those around her to rise up and be the very best they can be for our students and their families," the letter reads. "Chrissy is tireless and resilient in spite of the difficult conditions and the ongoing challenges facing us in education today."
Karen Barker, the assistant superintendent for curriculum for the school system, spoke of how Dement has "been such a leader among her peers throughout her time in our district."
"She has proven time and again her commitment to students and their families, to her team and to our school system," Barker wrote. "One of the things that stands out about Mrs. Dement is her concentration not only on compliance but also on support and achievement for her students. She listens. She reflects. She collaborates. She presses for continuous improvement and advancement."
Barker wrote that even as Newnan suffered through the EF-4 tornado last year, Dement thought outside the box and "quickly determined ways to serve our students with special needs."
"Mrs. Dement's actions and words align with a focus on serving students to their highest potential, communicating clearly with coworkers and reaffirming high expectations for all," Barker wrote. "Isn't that how all leaders' vision should be – reflected in their walk and their talk so that it is a dream with action?"
Marc Guy, the assistant superintendent for administrative services for the school system, said he could "go on and on regarding Chrissy's excellent planning, superb organizational skills, sound budgeting and overall dedication to her department and system goals."
"However, the quality that stands out most to me regarding Chrissy Dement is her willingness to always go the extra mile and do anything to help anybody," Guy wrote. "It was the final day prior to a much needed spring break for all employees of the school system. The school system happened to receive a legal subpoena for a massive amount of documentation which included a great deal of special education paperwork."
Guy wrote that the records were due to court in three days, and Dement was informed of the request and the deadline.
"Instead of panicking or complaining, Chrissy went right to work and started the process of meeting a need," Guy wrote. "Although it was the week of spring break when she could have been with her family and relaxing, she took a sacred amount of time and effort to make certain that every single thing that needed to be done was completed with fidelity."