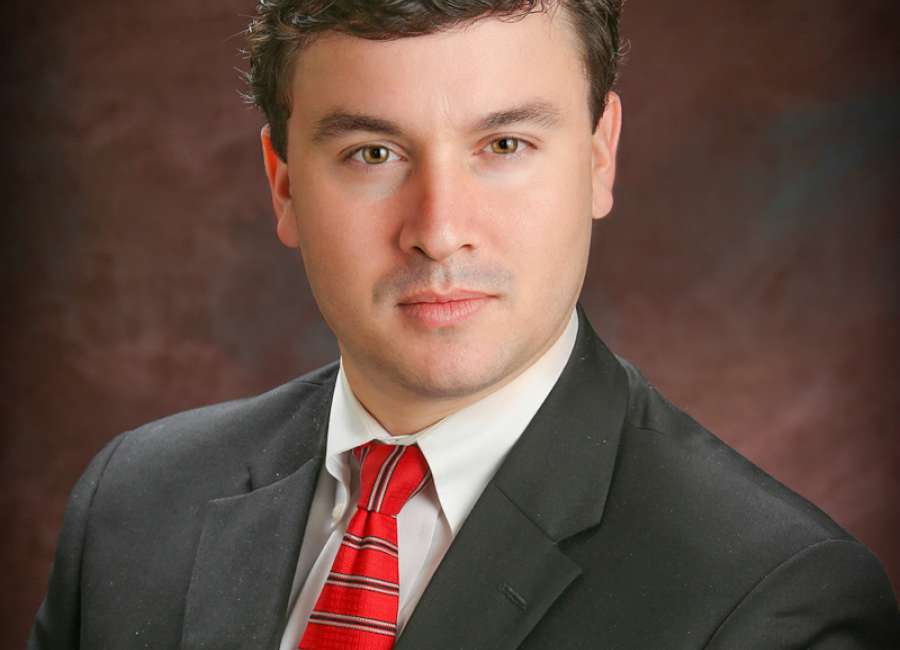 The Coweta Judicial Circuit has expressed concerns about employee retention as the amount of outstanding cases in Coweta have doubled since the start of the COVID-19 pandemic.
Herb Cranford, district attorney of a five-county judicial circuit that includes Coweta County, said the circuit is losing good people who may be going to other places for more pay.
Cranford, as well as Judge Emory Palmer and Circuit Public Defender Maryellen Simmons, provided an update concerning both the circuit and their budget for the 2023 fiscal year.
During those updates, the three were concerned about losing staff members even in the midst of crucial court cases, while trying to retain the existing employees and adding on new ones.
"Six months ago, the main issue was adding people to the office to deal with the COVID backlog of cases, and we've gotten some ARPA grant money from the state, but over the last six months, we can't get resumes to fill positions," Cranford said. "Now, my biggest concern is retaining the people we have."
Cranford said three have left since April, all to go to places to be paid more.
"We had an assistant district attorney in our office leave a couple of years ago to be the chief assistant in Clayton County," Cranford said. "We're losing good people, and they're getting paid well in other places. One went to private practice, and one went to the Attorney General's office."
Cranford said that 11 of the 23 have five years experience or less.
Not helping Coweta County's case is the fact that, according to Cranford, the Atlanta Circuit in Fulton County recently increased the pay for their employees as well as hired more of them.
"Anyone out of law school can go to Fulton County and make $80,000 a year," he said. "We start at the mid-50s. The state did good things for prosecutors this legislative session, but out of 23 full-time ADAs (in the Coweta Circuit), 11 are funded by the state."
14 of the 60 employees within the Coweta Circuit's office are fully funded by the state treasury. The others are paid for from 10 other sources, including the five counties in the circuit, three cities, federal grant money for victim advocates, among others.
Cranford said that, circuit wide, his budget is around $4 million, and has requested a 6 percent increase to cover a 401(k) match of 9 percent that the state has required of the circuit. That increase was listed at $244,881.96.
If the state allows the Coweta Circuit to limit that match, Cranford said he would turn that into raises.
Doing more with less
According to data supplied to the Newnan Times-Herald by Cranford, the Coweta Circuit, the fifth-largest district in the state, has a smaller crew than the rest of the larger judicial circuits, but still works with a similar workload as those other circuits.
The circuit employs 23 assistant district attorneys, plus four part-time assistant district attorneys, as well as nine investigators.
By comparison, the Atlanta Circuit hired 50 assistant district attorneys earlier this year.
The Cobb Circuit, which covers Cobb County, has 48 assistant district attorneys and 27 district attorney investigators.
The Gwinnett Circuit in Gwinnett County has 52 assistant district attorneys and 38 district attorney investigators, and the Stone Mountain Circuit, which covers DeKalb County, has 74 assistant district attorneys and 46 district attorney investigators.
But even with a smaller staff, the Coweta Circuit still deals with a caseload similar to Gwinnett and DeKalb.
According to his presentation at Tuesday's Coweta County Board of Commissioners meeting, the Coweta Circuit has a caseload of 3,886 felonies, including 318 serious felonies.
By comparison, Gwinnett has a caseload of 3,970 felonies, including 289 serious felonies, and DeKalb County has 3,724 felonies, including 611 serious felonies.
"Where we're at compared to everybody else, 23 is tough when you divide 3,800 cases by 23 people," Cranford said.
And that group in the Coweta Circuit is dealing with a larger caseload than in years past. According to data supplied by Cranford, the caseload across the entire circuit — that being Coweta, Carroll, Heard, Meriwether and Troup counties — has doubled since the COVID-19 pandemic started.
In December 2019, the total caseload was 4,043 cases across all five counties. At the start of May, that number was 8,608. In Coweta County alone, that number has increased from 1,262 to 2,507, including those active, probation violations, intake, pending charges, those ready for a grand jury, accusations ready and in active investigations.