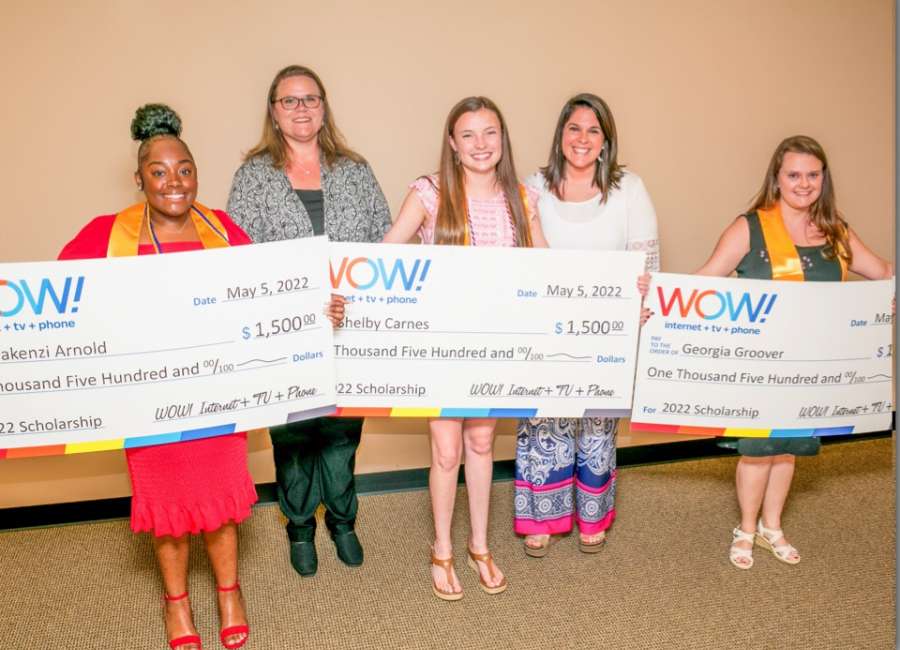 WOW! Internet, Cable & Phone recently announced the winners of its inaugural scholarship program in Newnan to help advance graduating seniors' post-secondary education.

In total, WOW! will provide $13,500 for students headed to college or a trade school for the 2022-23 academic year.
WOW!'s scholarship committee selected three students from each Coweta County high school – East Coweta High School, Newnan High School and Northgate High School – based on their compelling responses to an essay question, demonstration of academic excellence and strong community involvement.
Winners included East Coweta Seniors Danielle Breneman, Jihun Kang and Yesha Raval; Newnan High Seniors Georgia Groover, Makenzi Arnold and Shelby Carnes; Northgate High School Seniors Asa Weil, Drake Kelly and Ryan Poole.
Each student was awarded $1,500 to use toward continuing education expenses.
"As a part of the Newnan community, we're pleased to support the educational goals of this next generation of leaders, entrepreneurs and contributors to the nation's social and economic fabric," said Teresa Elder, CEO of WOW!. "Congratulations to these students as they continue their academic journeys. WOW! wishes them all the best as they start this exciting new chapter in their lives."
"As an East Coweta High School graduate and member of the WOW! team, it has been my honor to help present these scholarships to students in our Coweta County high schools," said Becky Crews, senior manager, Strategic Field Sales at WOW!. "Many thanks to East Coweta High School, Newnan High School and Northgate High School for helping us facilitate our inaugural scholarship program and support these students' bright futures."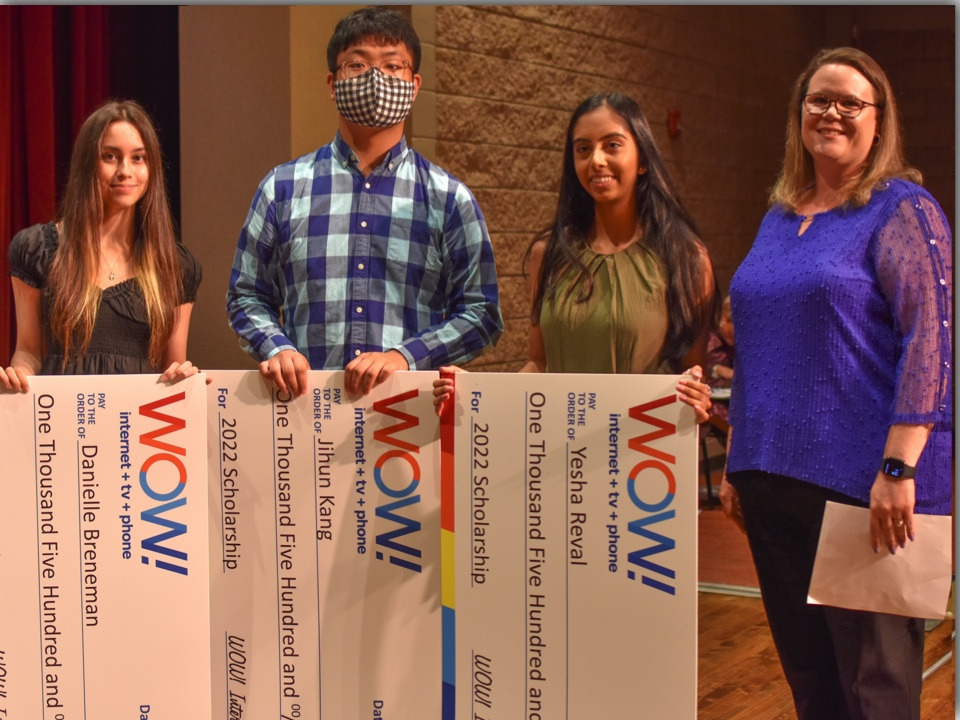 From left are Danielle Breneman, Jihun Kang, Yesha Raval and Becky Crews.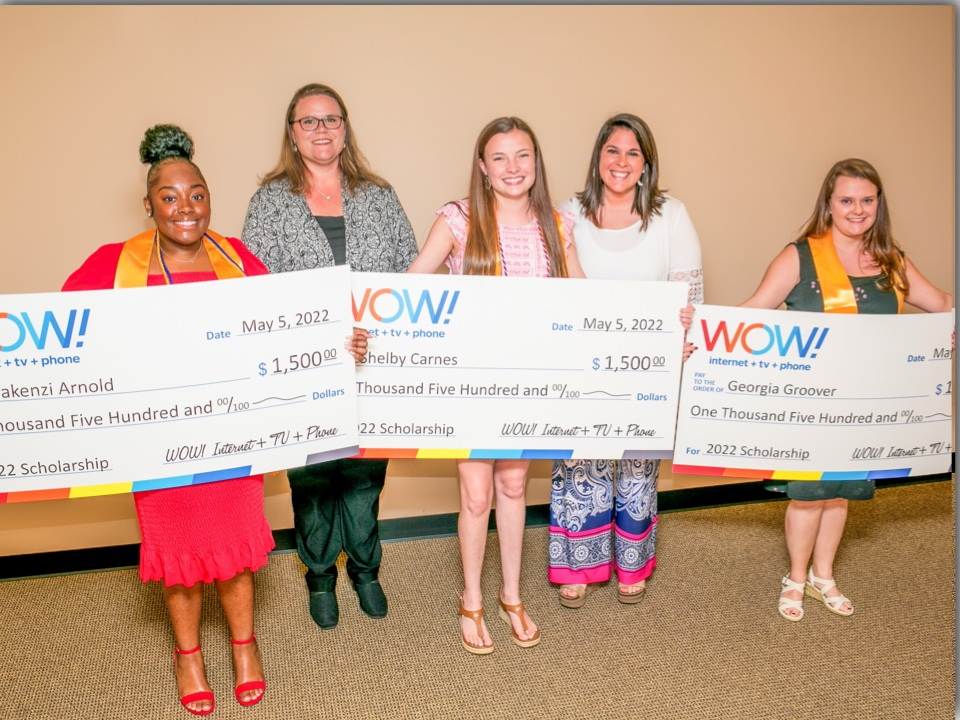 From left are Makenzi Arnold, Becky Crews, Shelby Carnes, Laura Horton and Georgia Groover.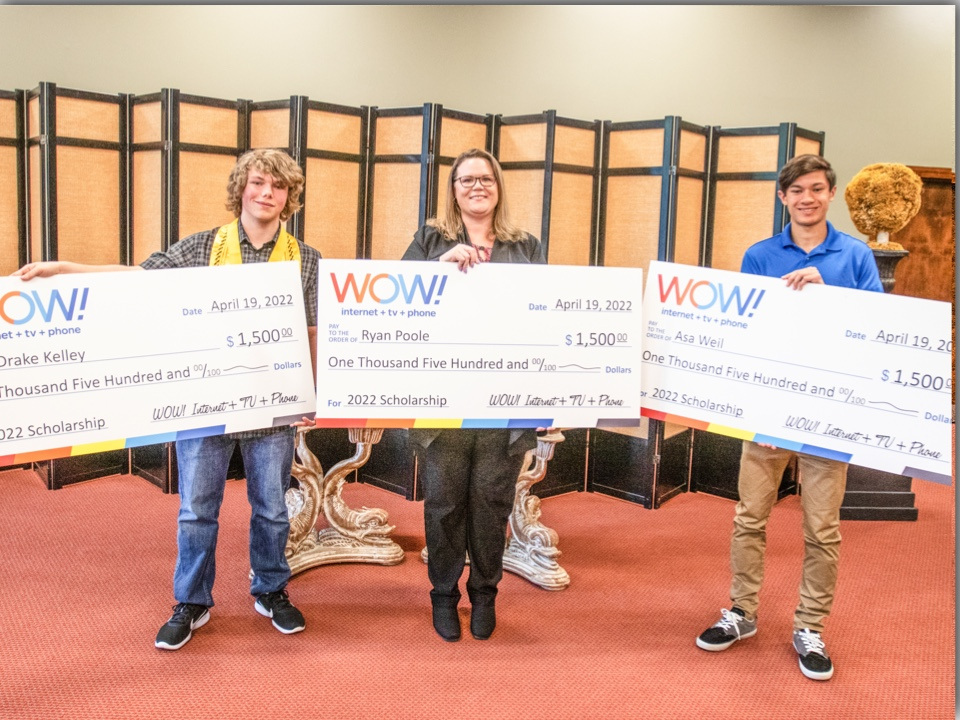 From left are Drake Kelly, Becky Crews with Ryan Poole's check, and Asa Weil.