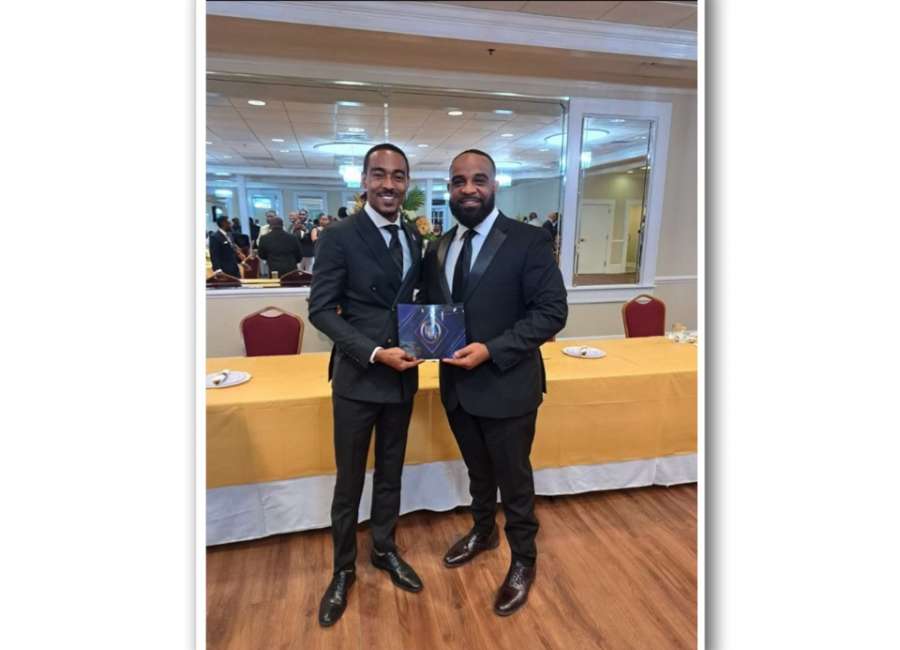 Coweta native Pastor Tamarkus T. Cook, owner of Cook Brothers Funeral Directors and Cremations in Fairburn, has been recognized as the 2022 Entrepreneur of the Year by the The New Generation Funeral Service Practitioners Association Inc., a professional organization for funeral directors.
Cook, who also pastors Saint Smyrna Baptist Church in Newnan, said he is an advocate for entrepreneurship, especially in the minority community.
He said he's always had a dream of owning his own business and wanted to own a funeral home since the age of 4. Cook Brothers officially opened in November of 2020.
"However, I've been in funeral service since 1999, at the tender age of 11," Cook said.
Cook said he was first informed he was a finalist for the award by phone. A celebration was held last weekend in Savannah at the organization's annual retreat. Cook said the recognition was an honor.
"To be recognized for serving families with excellence as an entrepreneur feels amazing," Cook said. "My family and I have committed ourselves to serving others in need, to be recognized for that commitment is an absolute honor."
The organization released information regarding Cook's recognition stating, "your consistent and dedicated service haved you to be nationally recognized."
Cook said running a business, being a father, husband and pastor, does have its challenges.
"I'm learning balance every day," Cook said. "One of the most helpful aspects of this dynamic is pastoring some absolutely amazing and supportive people. The bond between the members of our church has never been stronger, and their love and support of my family and I has transcended into support for our business as it supports the community at large."
Cook said his faith has played a major role in his success.
"My faith has been paramount on this journey and without it," Cook said. "I wouldn't be here. I can honestly say this has been one of the most challenging and rewarding seasons of my life. Nothing has increased my faith professionally more than assisting families successfully in their time of need."
Since opening, Cook Brothers has conducted over 100 funeral services.
"I believe one of the many factors that have made us one of the fastest growing funeral homes in the state of Georgia, is doing business well and in excellence," Cook said. "It is our goal to exceed the expectations of every family we serve. To this end, we always go above and beyond the call of expectation."
Cook, father of two sons and one daughter, said it's important that he passes a legacy to his children.
"I chose the nontraditional route of naming my business for my sons considering I intend to entrust it to their care, prayerfully before dying," Cook said. "It is my desire to do business well now with them alongside me for two reasons: first, they can offer the same level of unparalleled service we currently offer as a foundation to build upon and make better, and secondly, when their season of leadership within our family business comes, the community will know they are well prepared for the moment. Between my sons, Theodore Tanner seems most interested in funeral service."
Cook also recently celebrated his 10-year pastoral anniversary at Saint Smyrna.