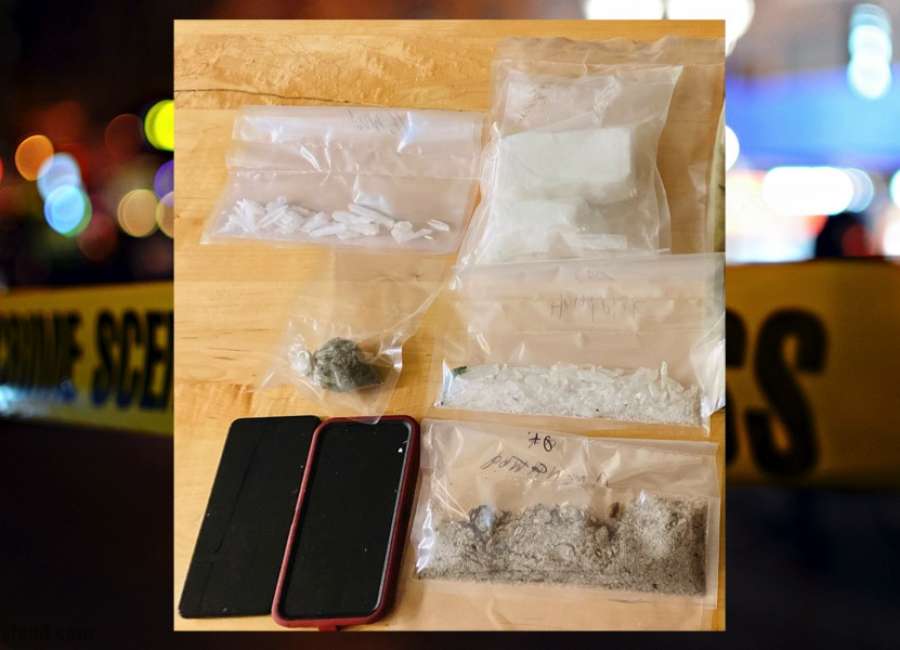 Despite efforts to discard a large amount of cocaine and methamphetamine during a pursuit, deputies still recovered enough to charge a driver with trafficking.

The incident occurred on the evening of April 28 when deputies patrolling the interstate noticed an Audi G5 with an obstructed tag and a driver traveling without a seatbelt, according to Inv. Leslie Cash with the Coweta County Sheriff's Office.
Deputies attempted to make a traffic stop on the car near mile marker 43 southbound. The Audi slowed down briefly then took off near mile marker 42 and continued heading south on Interstate 85, reaching speeds of 130 mph, Cash said.
At one point during the pursuit, an occupant of the car threw out a bag of suspected methamphetamine that hit the windshield of the patrol car, Cash said. Both investigators closed the air vents to the patrol vehicle to avoid possible contamination.
During the pursuit, the Audi pulled into the emergency lane several times to throw more suspected drugs out the window. Nearby deputies were altered to the situation and were able to locate a bag containing one pound of suspected cocaine on the side of the interstate.
Deputies were also able to recover a gun that was thrown out the window near where the cocaine was located. The gun was reported stolen out of Montgomery, Cash said.
With the assistance of the Georgia State Patrol, the pursuit continued southbound until the car reached Exit 6 near the Kia plant. The driver continued down Warner Road before losing control and running into a tree off the road at the intersection with Webb Bartley Road, Cash said.
The driver was caught after a short foot pursuit. A K-9 unit was able to track the passenger briefly but was untimely unsuccessful in locating him.
Inside the interior of the Audi, investigators reportedly found over 100 grams of scattered methamphetamine debris throughout the car.
In total, investigators believe three kilos of methamphetamine were thrown out the window, along with a pound of cocaine and a firearm. Four ounces of methamphetamine were ultimately recovered.
The driver, identified as Aaron Yale Vinson, 27, of Opelika, was charged with cocaine and methamphetamine trafficking, tampering with evidence, obstruction of officers, a reckless conduct charge for throwing the drugs out the window and striking the patrol car, along with an assortment of traffic charges stemming from the pursuit.
Additional charges of theft by receiving stolen property and possession of a firearm by a convicted felon are pending, Cash said.
Vinson was medically cleared at Piedmont Newnan Hospital before being transported to the Coweta County Jail where he remains behind bars after being denied bond.