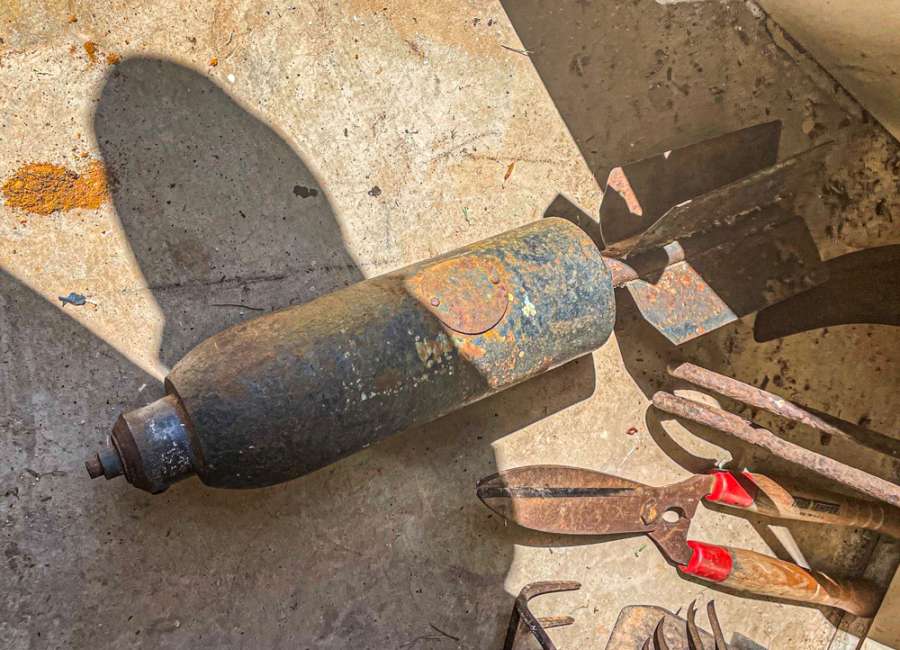 A suspected "torpedo" caused a massive response in the Raymond Hill Road area on Thursday.

The incident occurred when a caller to 911 advised they believed to be in possession of a "World War II torpedo," according to Toby Nix, public information officer with the Coweta County Sheriff's Office.
The area of Raymond Hill Road and River Park Drive was temporarily shut down during the investigation, and the sheriff's office and Coweta County Fire Rescue evacuated the surrounding area.
Just after 2:30 p.m. Raymond Hill Road reopened after authorities confirmed the scene has been cleared and deemed safe.
The suspicious item in question is being taken to Vulcan to be properly destroyed, Nix said.
"It is unknown at this time whether or not the "bomb" is a live ordinance, practice ordinance or replica," Nix said. "All precautions have been taken to assume it was live."
Nix said the Coweta County Sheriff's Office thanks the ATF and GBI for their assistance in this matter.
A similar incident occurred in 2020 when police responded to a home in the Featherston Heights neighborhood after the homeowner called about several hand grenades she'd found while helping prepare for an upcoming estate sale.
Police determined two of the grenades were drilled out and possible "trainer" grenades from World War II.
However, the third grenade couldn't be confirmed as inert, so following the NPD's protocol regarding bombs, the bomb disposal unit from the Georgia Bureau of Investigation was summoned to the scene.
Several neighbors were evacuated while investigators handled the situation.
The grenade was safely packaged and taken for disposal outside Coweta County by the GBI. Once the item was contained and removed, police released the scene.
In total, the investigation took around four hours.