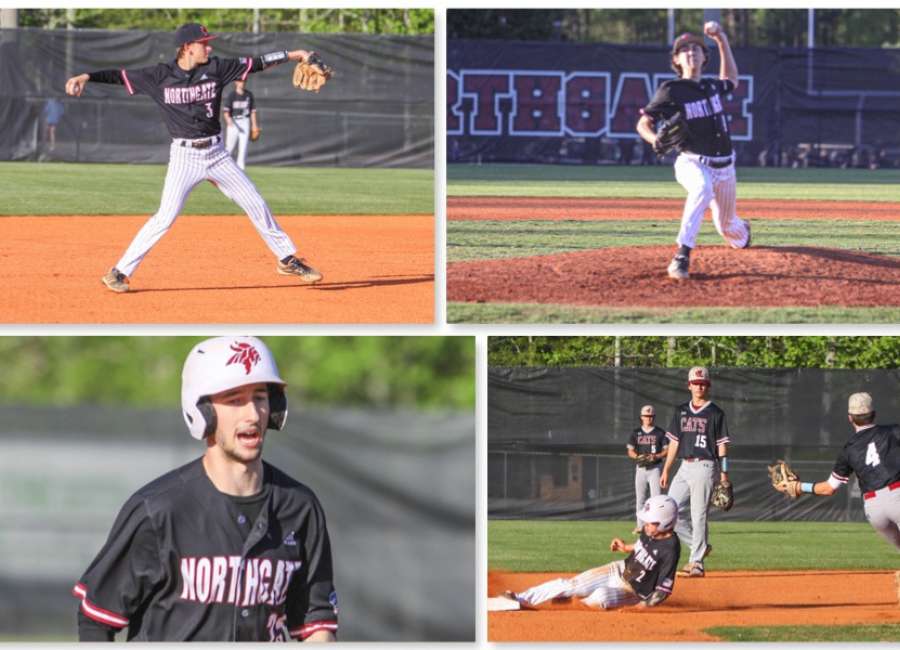 The Northgate Vikings baseball team honored their senior class on Friday night before the final game of the three-game series with the Whitewater Wildcats.

The Vikings carried some momentum from the pregame into the early innings and led 4-3 after the third but fell to the region leading Wildcats 13-5.
Easton Harrison and Tommy Wooten had two hits for the Vikings whole Logan Bolinger, Harrison, Noah Tyler, James DuBose and Tristan Brown all drove in runs. The offense combined for 10 total hits.
This week, the Vikings conclude their 2022 season with a three-game series against the McIntosh Chiefs. Northgate will play their final 2022 home game on Wednesday afternoon and then travel to McIntosh on Thursday and Friday. All games start at 6 p.m.
Photos by Greg Keith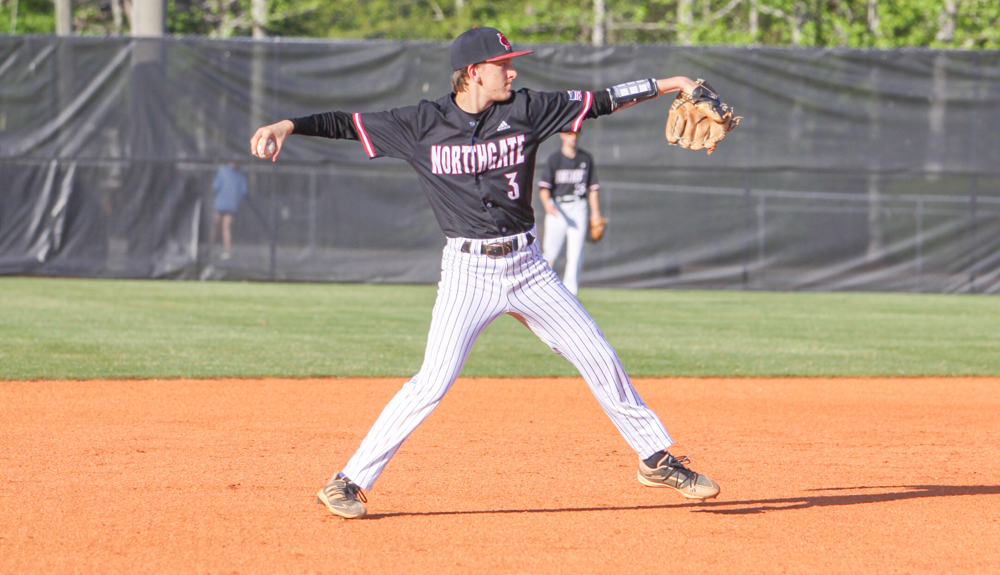 Ben Traxler (No. 3) makes the throw from his shortstop position to first.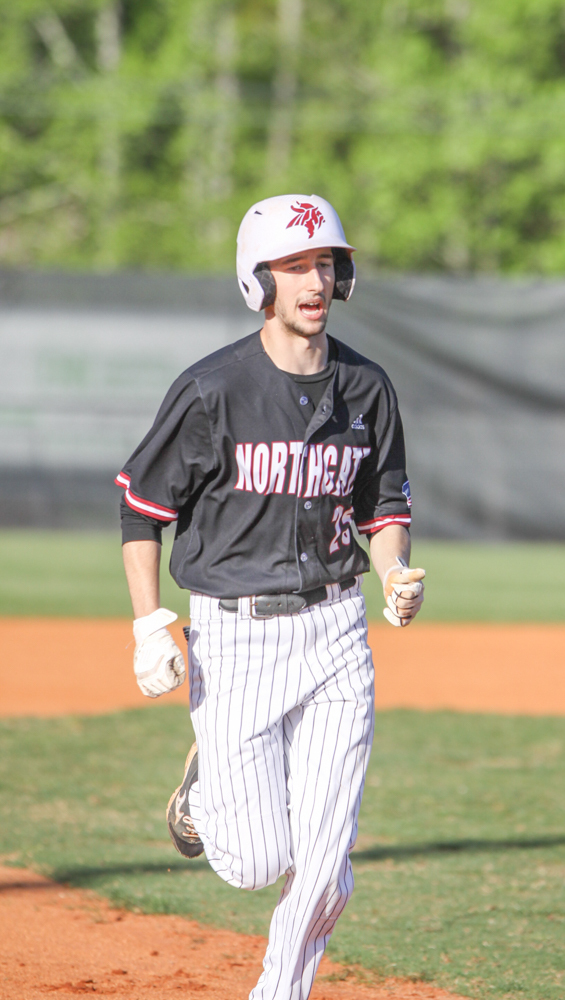 Senior Tommy Wooten (No. 25) went two-for-three with a run scored.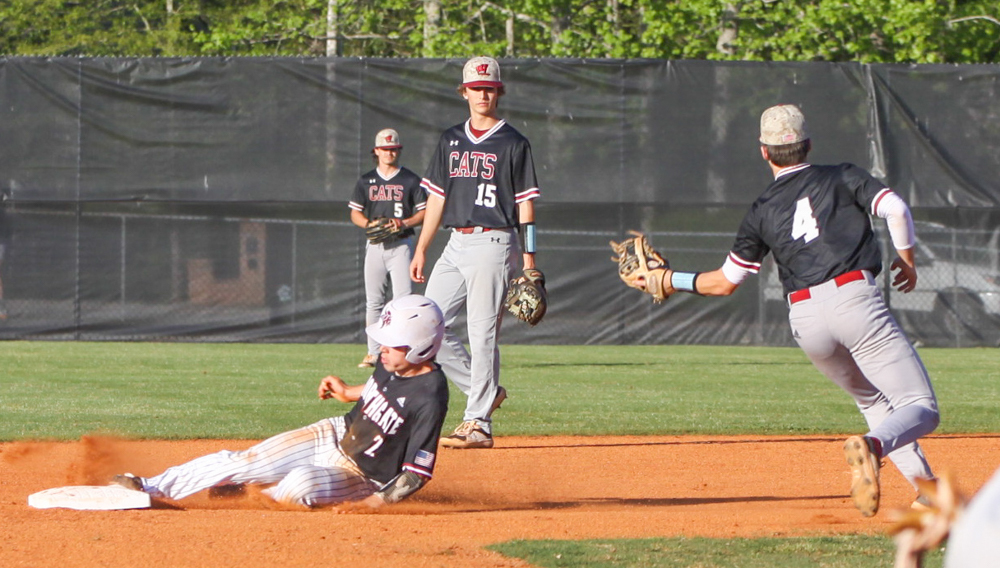 James DuBose (No. 2) slides in safely at second.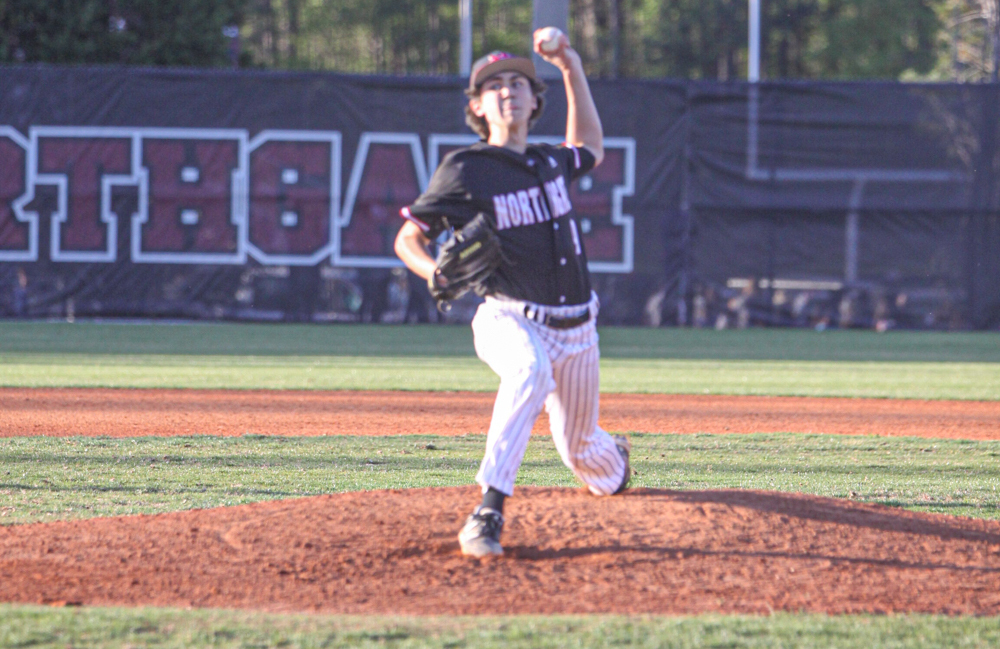 Tristan Brown (No. 9) pitched two and a third innings and recorded three strikeouts.