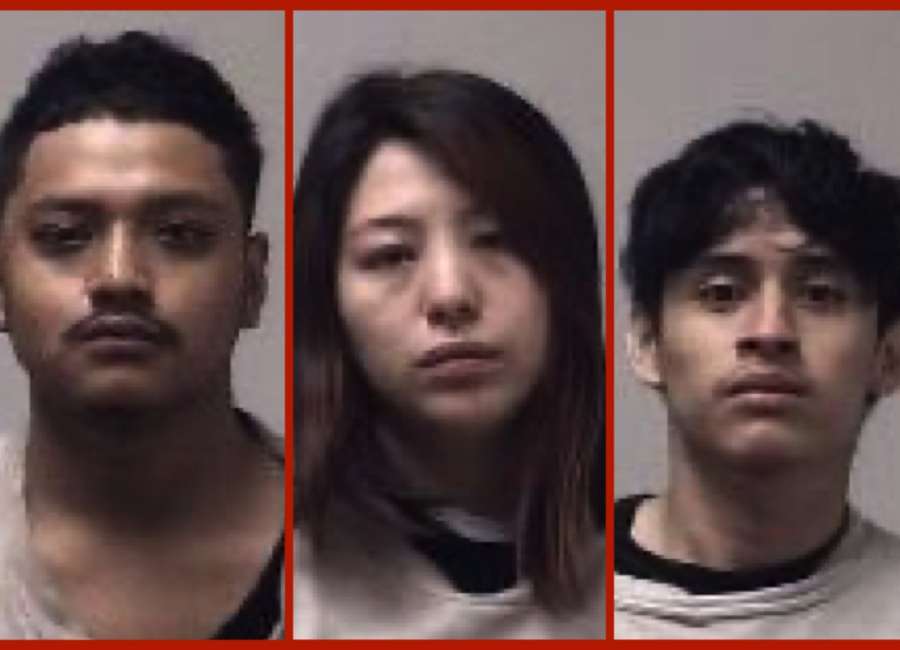 A persistent Coweta County deputy finally caught his man after a 30-minute police chase that ended in Atlanta.

Gerardo Hernandez-Morales, 22, is charged with fleeing from police, reckless driving, marijuana possession (misdemeanor) and driving on a suspended license, according to jail documents.
The incident occurred on April 22 when deputies reportedly observed a white Penske box truck exit Interstate 85, run a red light and turn left on Highway 154.
The deputy initiated a traffic stop, but the truck accelerated and headed north on I-85. Deputies reported the driver, identified as Morales, changed lanes several times and threw an unknown substance out of the window.
A second deputy got in front of the truck in an attempt to slow it down, but the truck swerved around the patrol car, almost striking it, according to Toby Nix, public information officer with the Coweta County Sheriff's Office.
Morales stopped briefly on the interstate in the Flat Shoals area, and a female, identified as Maria De Los Angelas Rivera-Herrera, 41, exited the vehicle and fell to the ground. Pursuing deputies took her in custody and learned she had active traffic-related warrants out of Gwinnett County, Nix said.
The pursuit continued northbound on I-85 despite multiple unsuccessful PIT attempts. In the area of Camp Creek Parkway, the truck stopped in the roadway and two male passengers got out and fled on foot into an apartment complex.
Deputies were able to stop and apprehend one of those males, identified as Felix A. Vallezo, 20, who was charged with fleeing from police and marijuana possession. The second passenger was not located, Nix said.
Morales continued through Atlanta on the interstate before he jumped out of the moving truck on Woodland Avenue NE and was taken into custody. The truck rolled into a tree and some bushes, Nix said.
Along with charges stemming from the pursuit, Morales also had active warrants out of Gwinnett County for felony escape from work detail and making false statements and writings, Nix said.
Morales also had outstanding traffic and drug warrants out of Acworth, Flowery Branch and Forsyth County.
He's currently being held without bond in the Coweta County Jail.