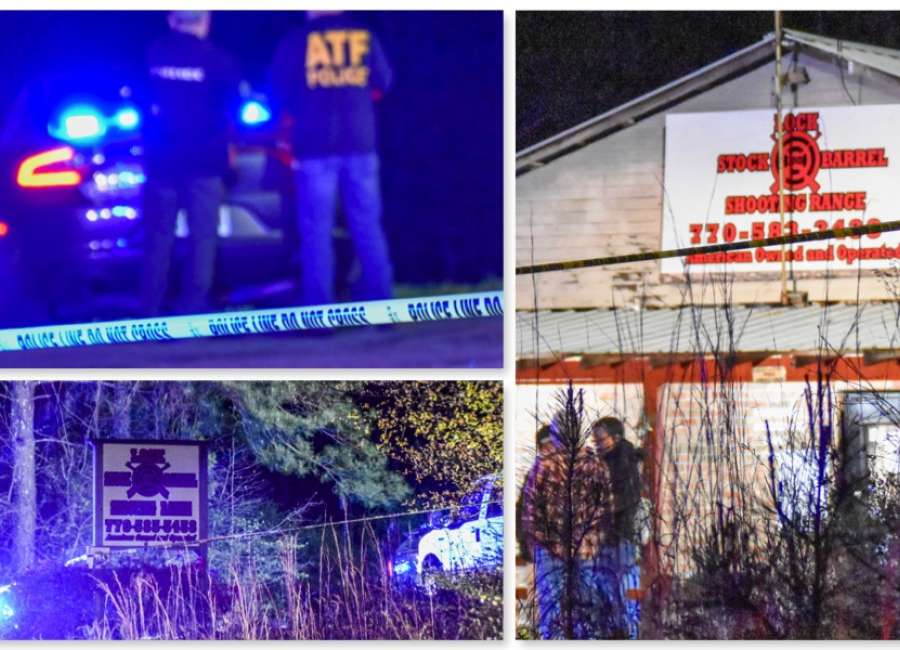 An act of senseless violence has torn apart a beloved Coweta County family.
On the evening of April 8, Coweta County Coroner Richard Hawk said he became worried when his family was not on the way home and he went to check on them.
He arrived at his parent's longtime business, the Lock, Stock and Barrell Shooting Range in Grantville.
Inside, he could see the body of his 18-year-old son Luke lying on the floor.
But because the doors were locked from the outside, he called the fire department to remove the door so he could gain entry.
Inside, he also discovered the bodies of his parents, Thomas Richard Hawk Sr., 75, and his wife Evelyn Hawk, 75.
All three had suffered and died from gunshot wounds, authorities said.
"I can't imagine what that was like for him," said Grantville Police Chief Steve Whitlock. "I don't think anyone can."
Whitlock received a call about a triple murder and immediately reached out to the Georgia Bureau of Investigation.
Upon arriving at the gun range, a number of local members of law enforcement were already waiting to help.
"I'd say within two hours, we had about 40 officers on the scene helping us out," Whitlock recalled. "But we were in shock, no question about it."
Initial reports claim the deadly shootings at Lock, Stock and Barrel Shooting Range took place after business hours – between 5:30 p.m. and 6:30 p.m. – and around 40 weapons along with the gun range security DVR were taken.
With over 40 years of law enforcement experience, Whitlock said the slayings "are probably the worst thing I've seen."
Tommy and Evelyn Hawk had run Lock, Stock and Barrel for nearly 30 years and were well known in the community.
"Tommy Hawk would give you the shirt off his back," Whitlock said. "If there was ever anything you needed, he'd help. It's a useless death, three of them."
Authorities immediately urged anyone who passed by the business after closing and noticed vehicles other than a white Ford dual-rear-wheel truck and a black Ford Expedition to contact the Grantville Police Department at 770-583-2266.
The Grantville Police Department is a small group, and Whitlock acknowledges the gravity and weight of this particular homicide case.
But said he's proud of his group and is quick to share his gratitude for those agencies who have come to their aid.
"The (Coweta County) sheriff's office has helped, the GBI, ATF - everyone is doing a great job," he said. "Even surrounding agencies like the Newnan Police Department, Hogansville, they've all reached out to touch base. It really means a lot."
Whitlock said he met with ATF and GBI officials Monday but had no immediate updates on the case.
"This is going to be a hard case, but we have a great group of people who have our back," he said.
On Monday, Gov. Brian Kemp issued an executive order approving the use of $10,000 for a reward to help solve the brutal murders.
A previous reward of $15,000 is also being offered by the Bureau of Alcohol, Tobacco and Firearms, the City of Grantville and the National Sport Shooting Federation.
Whitlock said he expects the reward money to increase over the next few weeks.
For those looking to donate money for the reward, he expects a streamlined way is forthcoming.
"We know people want to donate and we want to make sure they can," he said.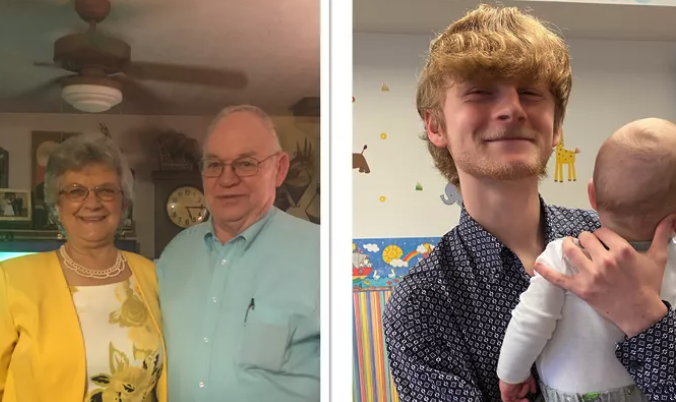 A different kind of tragedy
At East Coweta High School, Principal Steve Allen recalled Luke Hawk as "an extraordinarily gifted student" who was poised for great things.
"Aviation was a passion of his and he was finishing up his senior year taking courses at Central Education Center," Allen said. "But his fourth block was for work-based learning and spent that working for his grandfather at the gun shop."
High School Principals are no strangers to teenage tragedy, and Richard has often been by Allen's side in the past for hard situations, but this particular case has struck him in a new and unsettling way.
"I've never seen anything of this magnitude," Allen said. "Richard has always been there for us when tragedy strikes another student, but why do we have to face something like this? We can question it all day long, but there are mean people everywhere. You don't just commit an act of violence like that by chance."
Allen said that Luke will be recognized at East Coweta's upcoming honors and graduation ceremonies. But what struck Allen the hardest was Richard's unflinching attitude towards such a heinous act.
"He said 'Steve, I know my son, my mother and my father were saved and are in heaven, and that's the faith I have in this, which is giving me all the comfort I need,' and it just drives home what an amazing individual Richard is," Allen said.
While Richard has declined to speak about the ongoing investigation, he said he appreciates the outpouring of support he's seen from the community.
"Just pray for clues and swift justice," he said. "I thank everyone for the abundant care and support, and to God be the glory."
Visitation for the Hawk family will be held Wednesday from 5-7 p.m. at Unity Baptist Church in Newnan. The funeral will be held at the church at 2 p.m. Thursday, according to McKoon Funeral Home, which is handling arrangements.
The ATF is asking anyone with information about the shootings and robbery to contact them at 1-888-ATF-TIPS (888-283-8477) or email ATFTips@atf.gov.
You can also go through its website at www.atf.gov/contact/atf-tips.
Tips can be submitted anonymously using the Reportit® app or by visiting www.reportit.com.