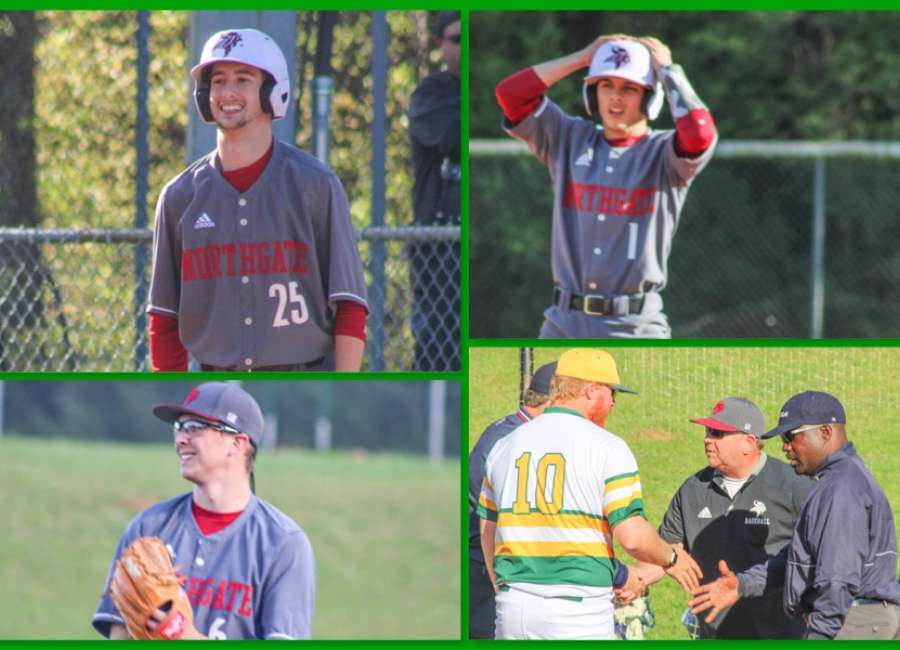 After a week of running from raindrops, the Northgate Vikings finally got to kick off their three-game series against Griffin, ending with a decisive 14-0 victory.

Leadoff hitter Tommy Wooten scored three times, and Josh Dalton drove in three runs in the Viking's victory.
It was the most runs that Northgate pushed across so far this season.
Cory Brooks was equally impressive from the mound for the Vikings. He pitched four innings of one-hit ball and did not walk a batter while striking out seven. Noah Tyler pitched a perfect inning in relief to close the game out.
Jadon Woodall had two hits for the Vikings, while Logan Bolinger, Dalton, Ben Traxler, Matthew Screws and James Dubose had one apiece. The Vikings' offense also drew eight walks.
It was the Vikings' second region win of the season. They still have two region series left in the season. Next week, they will face Whitewater in a three-game series and then close out the regular season with three against McIntosh.
Against Whitewater, the Vikings will be home at Hamilton Field on Tuesday and Friday and play in Fayetteville on Thursday night. Each game has must-win urgency for the Vikings to qualify for the 2022 state playoffs.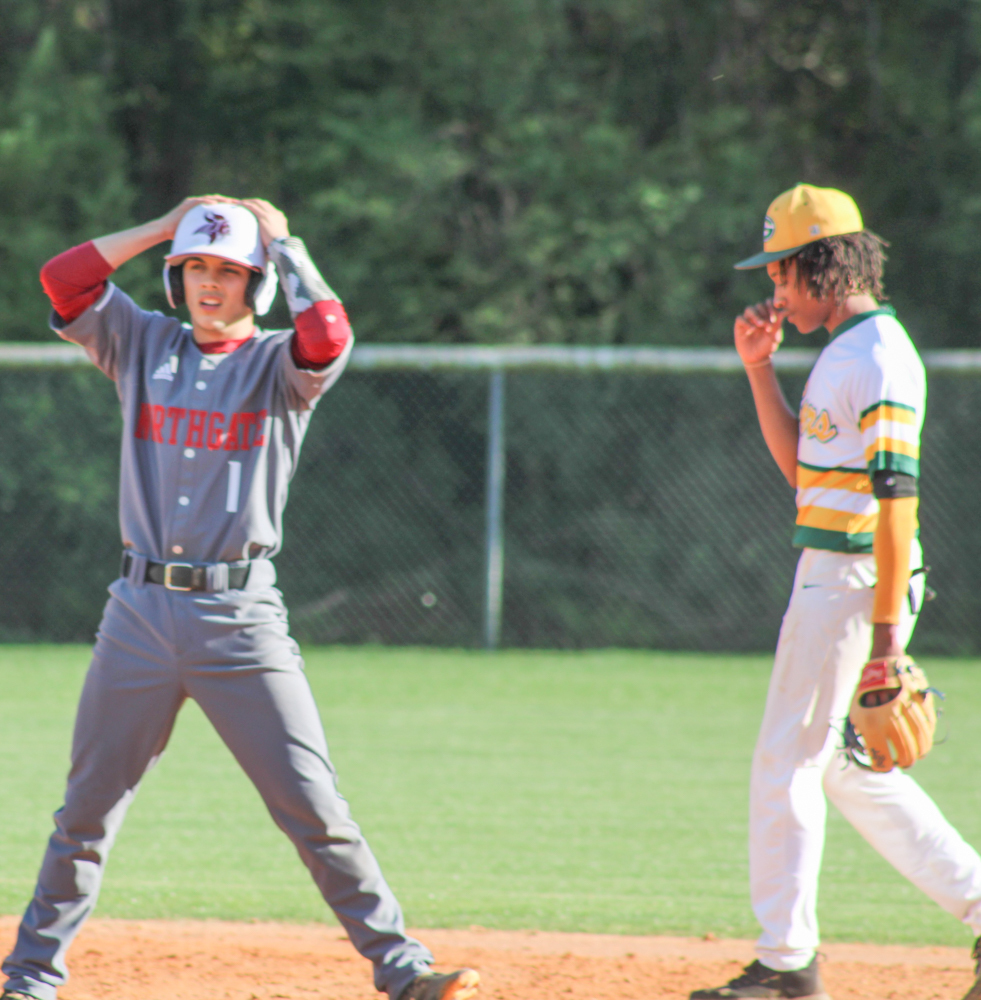 Jadon Woodall (No. 1) had two hits and two RBI for the Vikings.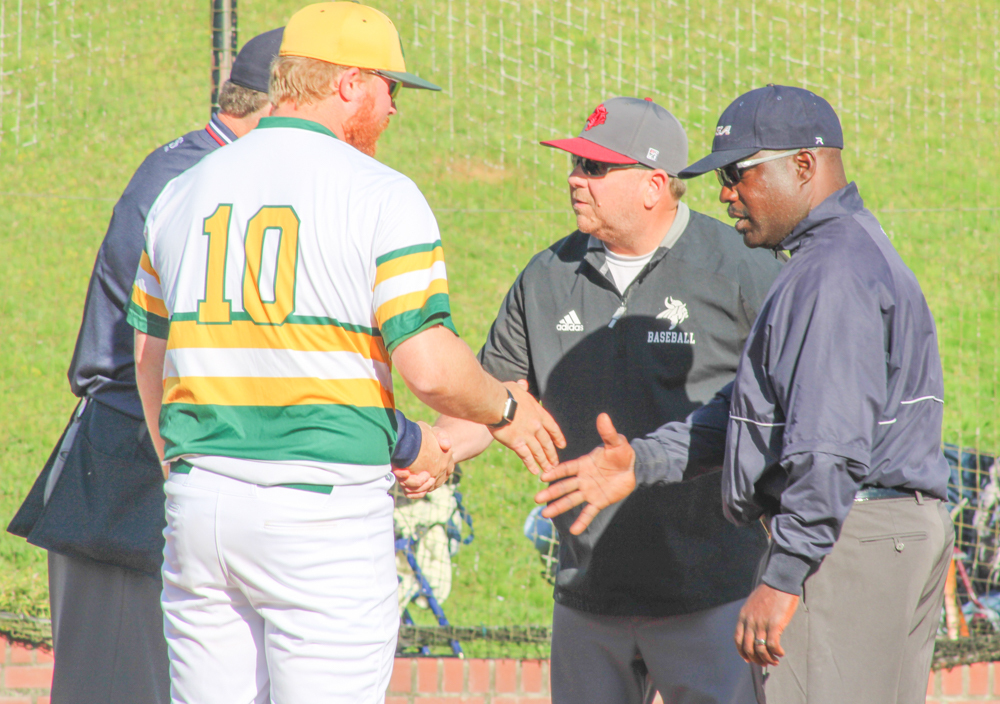 The Head Coaches meet with the umpires before the start of the Northgate/Griffin series.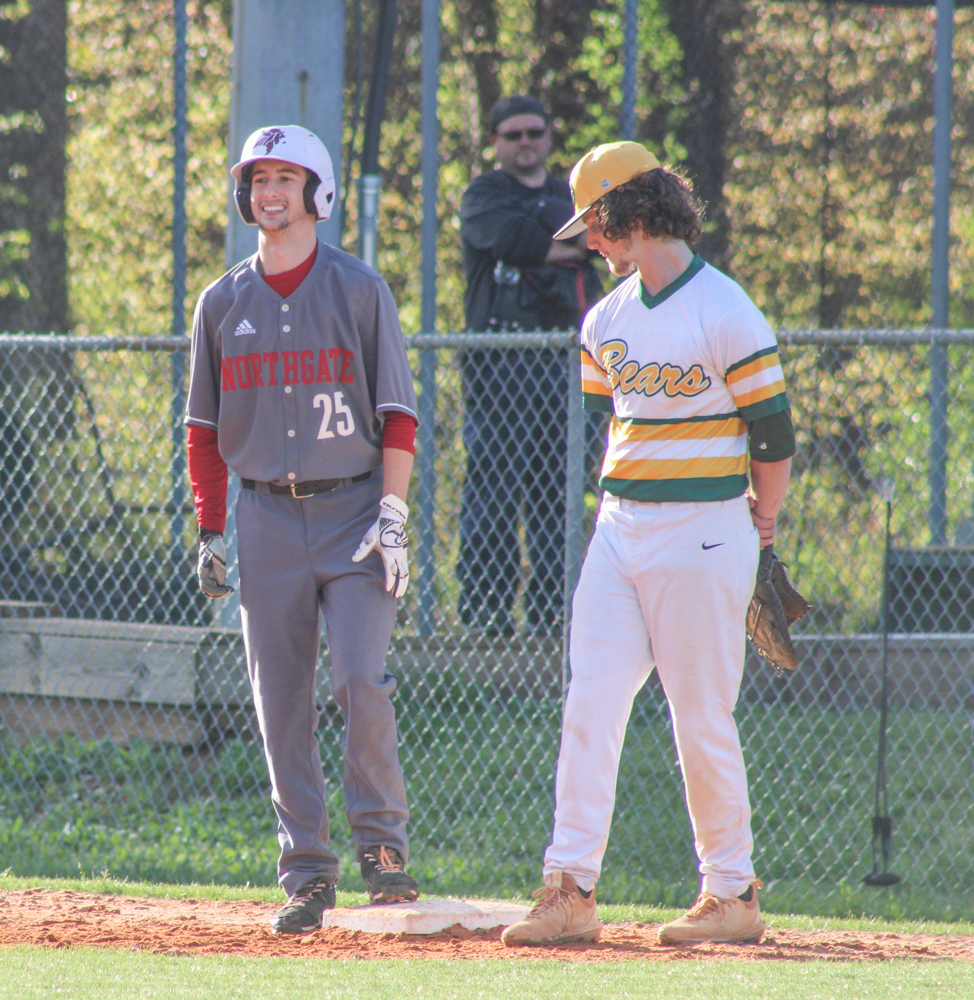 Northgate leadoff hitter Tommy Wooten (No. 25) reached base three times and scored on each trip.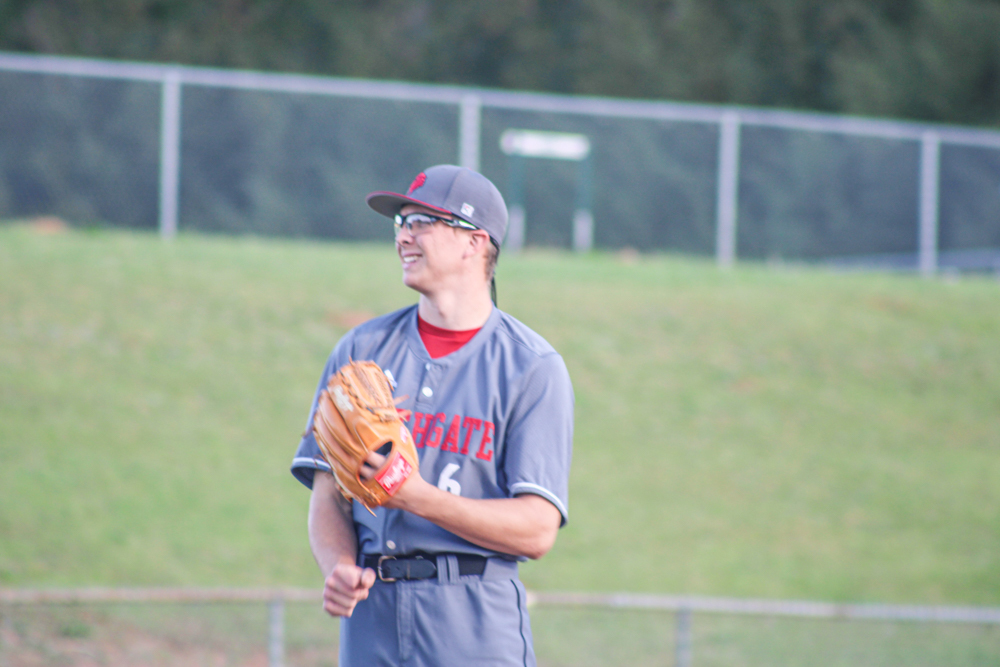 Cory Brooks (No. 6) pitched four innings of one-hit ball with seven strikeouts.