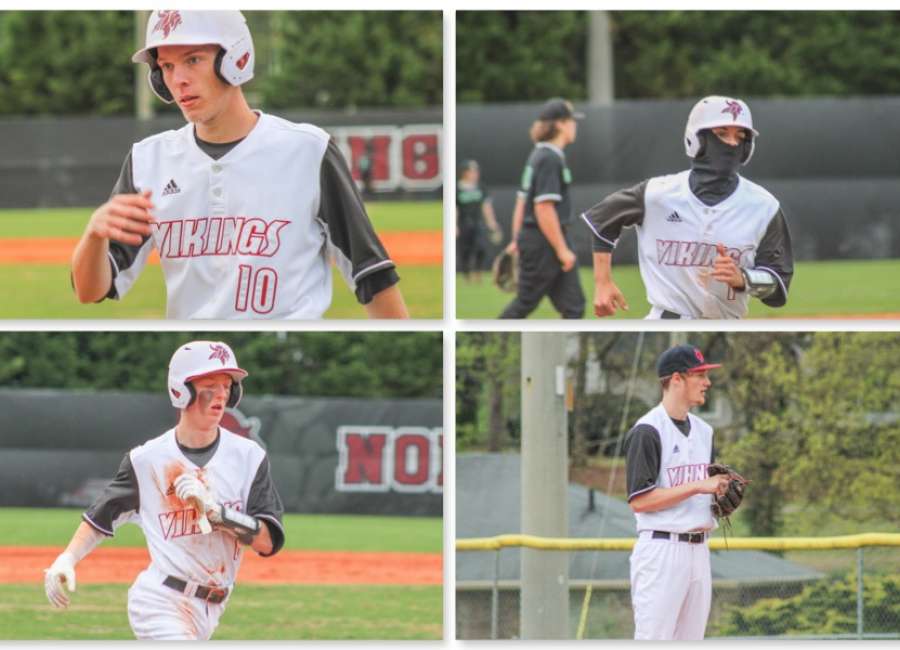 The Northgate Vikings continued their offensive onslaught and completed a series sweep with a doubleheader against the Griffin Bears.
They took two 11-1 victories to move within two games of the final playoff spot in Region 2-5A.

Noah Moore pitched four innings of one-hit ball in the first game to earn the victory. He struck out six and did not allow a run.
The Vikings' offense was led by Jadon Woodall, who went three-for-three with two RBI, Logan Bolinger, who finished two-for-three with three RBI, and Josh Dalton, who went two-for-two with three runs scored.
In all, Northgate pounded out 11 hits and had six walks.
The second game went the same way. The Vikings' offense scored seven runs in the first two innings and coasted to their second 11-1 win of the night.
Dalton had another big game with a three-for-five effort, while Ben Traxler added a three-for-three night with four RBI. Catcher Easton Harrison and center fielder Cameron Coleman added two hits as well.
Chase Arrington, Tristan Brown, and Alex McClellan combined for a three-hitter and only allowed one earned run on the mound.
It was Sharpsburg Youth Baseball association night, and players from the youth teams joined the Vikings for pregame ceremonies and the playing of the National Anthem. SYB plays out of nearby Andrew Bailey Park.
The Vikings have two region series remaining on their schedule. They play the top-seeded Whitewater Wildcats this week and finish with a three-game set against McIntosh next week.
Northgate will play at Whitewater on Thursday and return to Hamilton Field for the series finale on Friday.