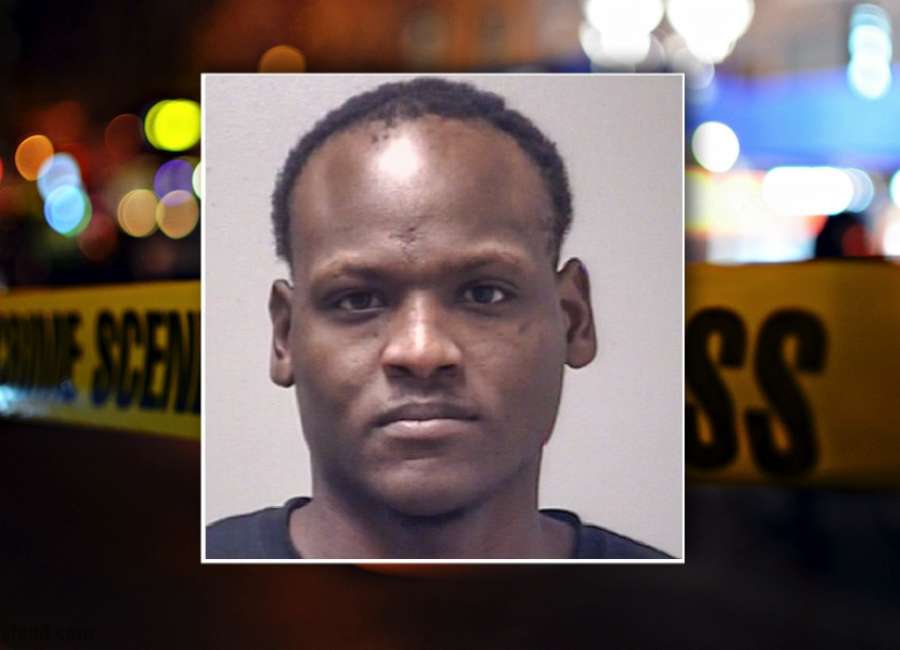 A man accused of murdering a Heard County man in a drug deal is heading to prison.

Kendricquis Reshard Parks was found guilty of felony murder, criminal attempt to distribute cocaine, influencing witnesses and possession of a firearm by a convicted felon.
On April 1, Judge Travis Sakrison sentenced Parks to life plus 30 years with the possibility of parole.
Parks was accused of fatally shooting David Fritts, 33, on the evening of Jan. 19, 2017.
Authorities said they believe the shooting occurred between 11:58 p.m. and 12:02 a.m., when 911 received a call about a truck that crashed into a utility pole on West Washington Street, near Melson Street.
Police discovered Fritts inside the truck, unresponsive, and later determined he suffered a single gunshot wound through his side. The impact of the crash disrupted power to the surrounding area – including most of downtown Newnan – for several hours.
Evidence presented at trial showed Parks and Fitts had been in contact with each other regarding drug transactions since Dec. 28, 2016. On the day of the murder, the two had been in contact with each other nearly a dozen times before their last call at 11:58 p.m.
While investigators knew the number of the person Fritts had been talking to, they said there was no way to determine the account holder because it was a prepaid phone.
However, a witness came forward in October 2017 and provided the break in the case investigators had been waiting for.
After speaking with the witness, investigators determined Parks had used the phone to register his Facebook account and had given the number to several contacts through Facebook Messenger, according to Assistant District Attorney Matt Swope, who prosecuted the case.
During the trial, the defense argued that the phone linked to Parks was shared by several users and that the state couldn't prove beyond a reasonable doubt that Parks was the shooter.
However, phone records show that 24 hours before the murder, Parks' father called him for a six-minute conversation. The call helped prosecutors link the phone directly to Parks, eliminating the possibility it was a shared-user "burner phone."
Prosecutors said Parks contacted several people on the day of the murder to try and obtain crack cocaine to sell to Fritts, but was unsuccessful. A witness stated he saw Parks grab a revolver and leave his home off Domineck Street to meet Fritts.
Without a gun linking Parks to the murder, the prosecution's case was circumstantial, but the evidence was enough to convince the jury of his role in the shooting.
The GBI confirmed Fritts was killed with a .38 caliber bullet, consistent with witness testimony that Parks possessed a revolver. Parks was also seen showing off a revolver in a private message on Facebook.
After his arrest, Parks reportedly went on Facebook Live during a visitation and broadcast the names of three people listed in discovery documents in an attempt to keep them from testifying, Swope said.
The jury ultimately convicted Parks of felony murder, criminal attempt to distribute cocaine, influencing witnesses, and possession of a firearm by a convicted felon.
District Attorney Herb Cranford commended the jury for the verdict and their commitment to holding Parks accountable for his actions.
"We commend the Newnan Police Department, including Lt. (David) Schrepfer, and their commitment to holding those responsible for violent crime in our community accountable," Cranford said. "Our office will continue to seek justice for victims of homicides like Mr. Fritts, and seek prison for those who cause the deaths of others."
Between March 31, 2008, and his 2020 arrest, Parks had been arrested 20 times, according to the Coweta County Sheriff's Office. Charges ranged from marijuana possession and burglary to battery, criminal trespassing and aggravated assault.