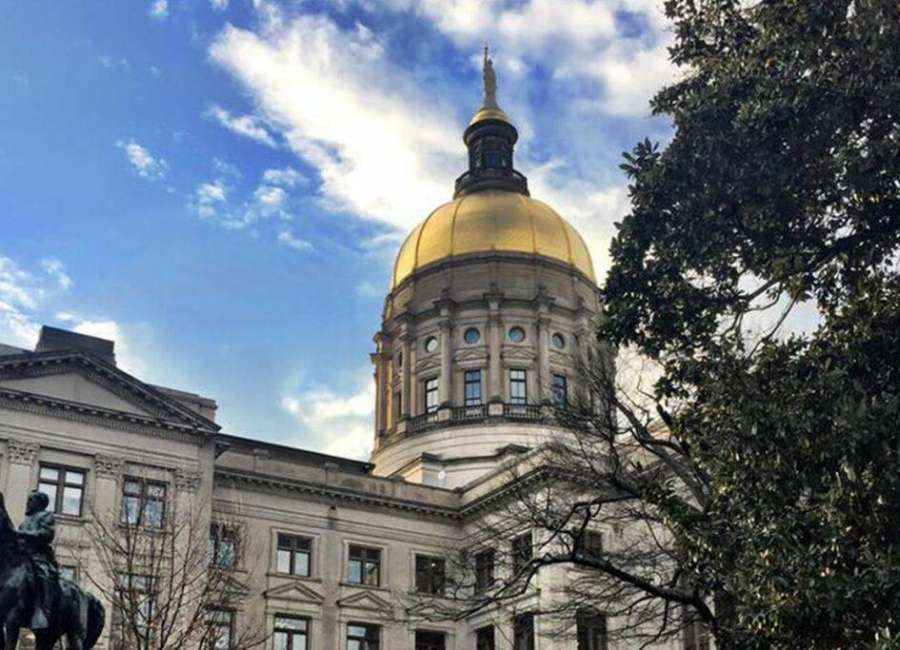 ATLANTA - The General Assembly gave final passage in the last hour of this year's session to legislation restricting how racism can be taught in Georgia schools, with an 11th-hour provision aimed at transgender athletes.

House Bill 1084, introduced on behalf of Gov. Brian Kemp, cleared the Republican-controlled state House of Representatives 99-69 Monday night, then passed the Georgia Senate 32-21 along party lines during the rush of the session's waning minutes without Senate President Pro Tempore Butch Miller even disclosing to his colleagues the addition of the transgender piece to the underlying measure.
The so-called "divisive concepts" bill, which Kemp is expected to sign, prohibits teaching about U.S. history in a way that might make any student feel guilty or that they are superior or inferior to anyone else because of their race.
Republican supporters argued during committee and floor debates throughout the session that nothing in the bill forbids the teaching of slavery or the civil rights movement in America.
Democrats countered that the potential penalties included in the bill would make teachers reluctant to offer students the full reality of U.S. history, both good and bad. The Democratic Party of Georgia released a statement accusing the governor of pushing a politically motivated "anti-education" agenda.
"Kemp's plan to attack teachers and ban kids from learning a full and honest history of our nation is entirely driven by politics," spokesman Max Flugrath said. "Faced with a brutal primary, he's embracing extreme policies and big government censorship in Georgia classrooms to support his re-election campaign."
The transgender component of the bill was originally introduced as a standalone bill the Senate passed in February to prohibit transgender students born male from competing in most girls' sports. Supporters said students who went through puberty as males would have unfair advantages in speed and strength over female participants.
Opponents said such a policy would only further stigmatize transgender students, who already feel isolated and suffer a much higher suicide rate than other students.
When the bill failed to gain traction in the House, supporters agreed to what was held out as a compromise giving jurisdiction over policies governing participation of transgender athletes in school sports to a newly created oversight committee reporting to the Georgia High School Association (GHSA).
"We're basically adopting the NCAA model, kicking it over to the GHSA," said House Speaker David Ralston, R-Blue Ridge. "That's where the determination needs to be made."
Under the bill, any policy the GHSA adopts governing transgender males participating in girls' sports would apply to all member public high schools. Any school that does not comply would lose its state education funding.
This story is available through a news partnership with Capitol Beat News Service, a project of the Georgia Press Educational Foundation.