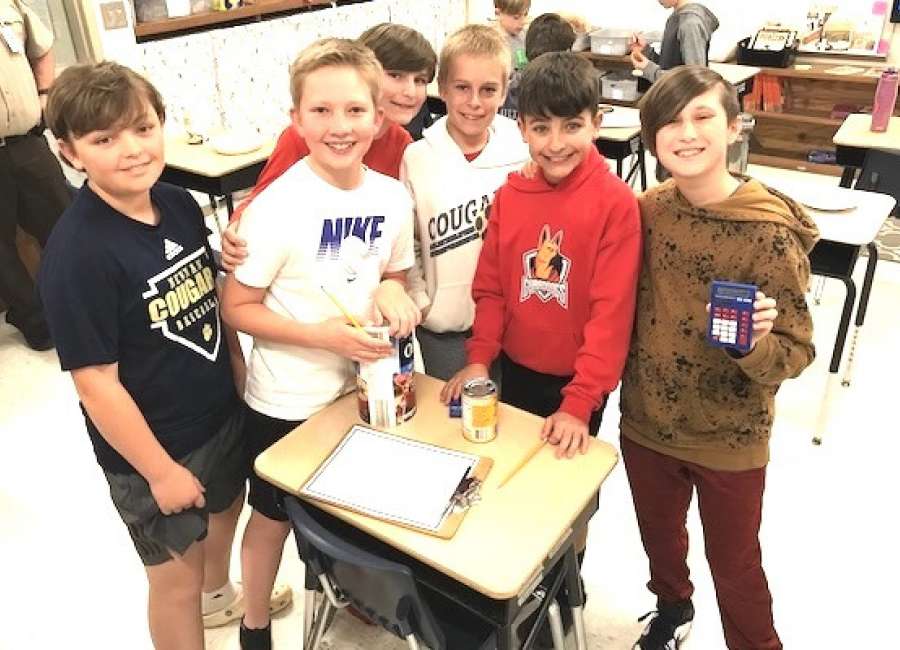 Fifth grade REACH students at Northside Elementary School celebrated Pi Day with special activities the week of March 14.

The students participated in a variety of activities to help them learn about the meaning and importance of Pi (circumference divided by the diameter is always appx 3.14 regardless of the size of the circle).
They measured a pizza pie, Pringles cans, coffee cans, oatmeal containers, canned goods – anything they determined was a circle or a cylinder. They also graphed the number Pi and made a watercolor skyline.
For their final activity, the students read "Sir Cumference and the Dragon of Pi" by Cindy Neuschwander and made animal pictures from circles that were cut into fraction pieces.
The students then invited parents, administrators, teachers and other school officials to enjoy pie to mark the occasion.