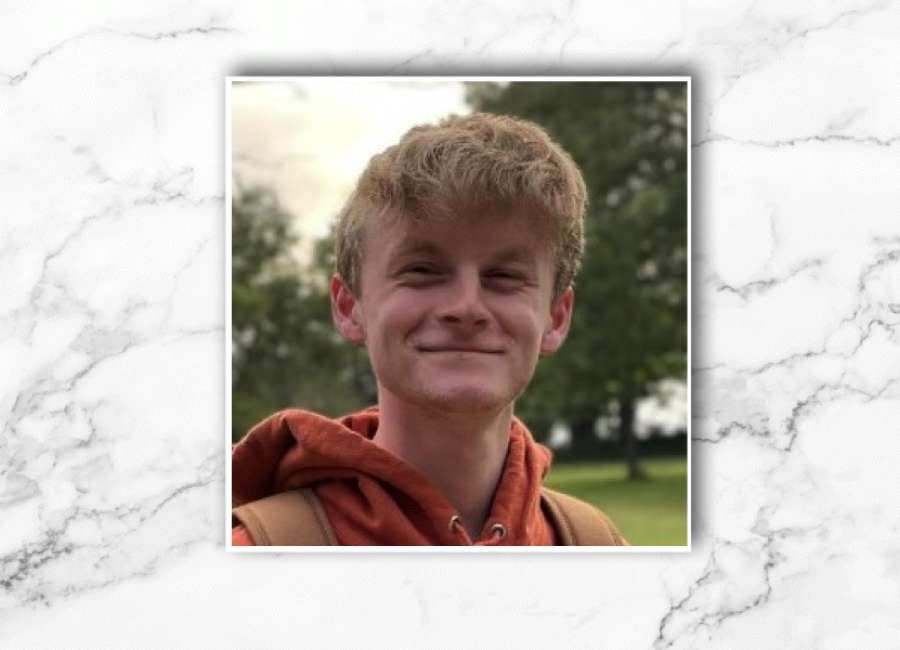 Alexander "Luke" Hawk, 18, of Sharpsburg passed away Friday, April 8, 2022, along with his grandparents Tommy & Evelyn Hawk.
Luke was born December 15, 2003, in Riverdale to Thomas Richard Hawk, Jr. and Donna Whitlock Hawk, and his sister, Audrey.

Luke was preceded in death by his sister, Candace Nicole Hawk.
Luke was an active member of Emmanuel Baptist Church in Newnan where he was loved for many things but especially his coffee-making skills. He was currently a senior at East Coweta High School in Sharpsburg and also Central Education Center in Newnan.
He was an active conservationist who loved hunting and fishing, was independent, creative and quick-witted with a huge sense of humor. His plans were to serve God and continue his education in the fall at Abraham Baldwin Agricultural College (ABAC) in Tifton, Georgia. We are thankful for the time God gave us with him, he was loved by many.
The funeral is Thursday, April 13, 2022, at 2 p.m. at Unity Baptist Church with Pastor Ben Sprenger officiating. Interment is at Forest Lawn Memorial Park. The visitation is Wednesday evening between 5 p.m. -7 p.m. at Unity Baptist Church. Rather than flowers, Richard, Donna, and Audrey would prefer memorial contributions may be made to, Donations in Memory of Luke ABAC Foundation 2802 Moore Hwy, Tifton, Ga 31793.
Condolences may be expressed online at www.mckoon.com
Survivors include parents, Richard & Donna Hawk; sister, Audrey Hawk; grandparents, Pastor Ron & Eileen Whitlock; aunts, Kathy (Derek) Pitts, Felicia Hawk; uncle, Ron (Shelby) Whitlock II; cousins, Elizabeth Pitts, Rebekah (Tyler) Rector and their children Colton & Hutson, Rachel (Brian) Tignor and their child Sophie, Tabitha (Tobie) Coker and their children Isabelle & Emily, Tiffany (Jordan) Davis and their children, Colton, Romeo, & Maverick, Josh (Courtney) Whitlock, Noah Whitlock (Brittany Santiago) and their children, Braelynn & Wynnie, Kitt Whitlock, Julianna Keller and her children, Weston & Maverick, Abigail West; adopted sister, Tara Rojas; and his cat, Mufasa.
McKoon Funeral Home & Crematory (770) 253-4580