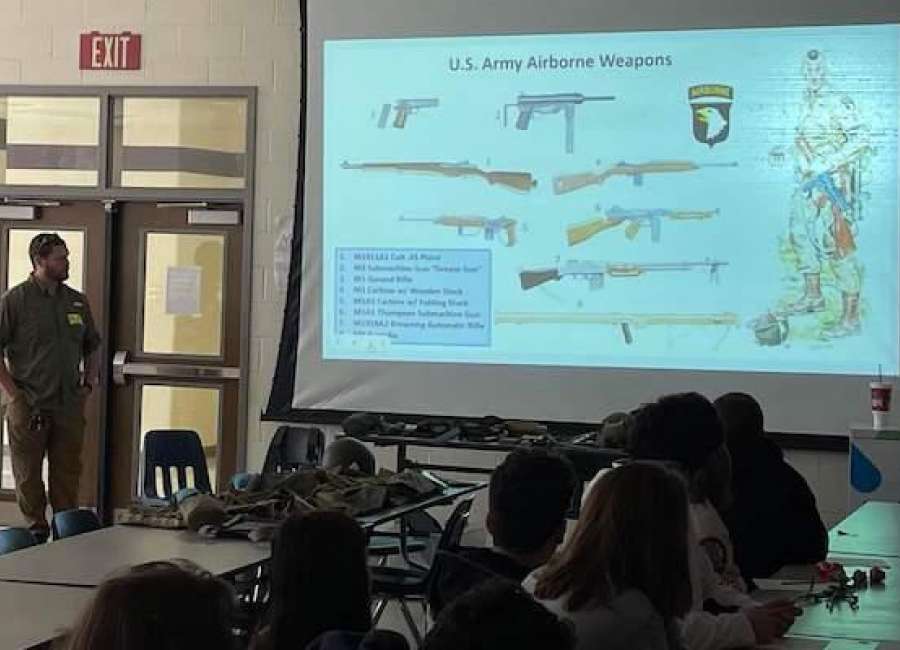 Local collectors were on hand at East Coweta High School on Feb. 11 for a guest speaker series focusing on the 101st Airborne's engagements in World War II.

Bob Bodron and his son, Robert, have placed an emphasis on collecting armaments and artifacts from the World War II era. Their multimedia presentation centered on the equipment, training and armaments used by the 101st Airborne, and what the daily life in a combat environment would have been like for them in World War II.
The series was organized in conjunction with East Coweta teacher Tyler Baker's Advanced World War II class and the East Coweta High School Social Studies Department.
Students in the class are focusing their studies on the European theater during the first nine weeks and the Pacific Theater for the second nine weeks.
"It is crucial that students have an opportunity to learn about the service, sacrifice and accomplishments of America's 'Greatest Generation,'" Baker said.