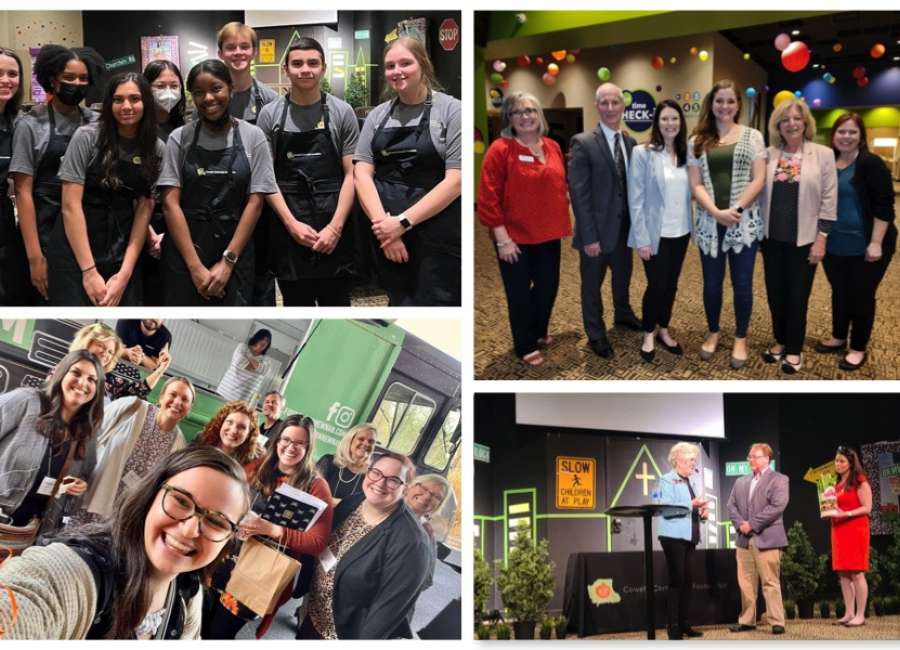 The Coweta Community Foundation recently hosted Connecting Coweta, a local Nonprofit Summit at the Sharpsburg Campus of Crossroads Church.

To fulfill its goal of serving nonprofits in Coweta County, the event was designed to offer nonprofits everything they need to better serve their organization and the community. The summit offered keynote speakers, breakout workshops, training, discussions, consulting and networking opportunities.
"As the Coweta Community Foundation prepares to celebrate our 25th anniversary later this year, this seemed like the perfect time to encourage collaboration among community organizations and agencies and offer them some training and inspiration," said CCF Executive Director Kristin Webb. "These last two years have been particularly hard for nonprofits, and our board agreed that a nonprofit summit would be a great way to help equip them to carry out their work. I'm very pleased with the excellent feedback we've received, and we're already taking that into account for next year's summit."
CCF Board Chair Cynthia Bennett was also pleased with the event. "The team did a stellar job with organization, and Kristin's vision became a reality," she said. "Most significant for me was the moment on Thursday afternoon when I fully realized the resources available to us this close to home. Bringing them together to help us realize our best nonprofit life was marvelous."
Karen Stacy, coordinator of Coweta Family Connection, said, "It was an incredible experience, and I will definitely promote it again next year with first-hand experience stories to share from this year's conference. From the very first session, a sense of community was built among the participants that I feel will continue in the days and months ahead."
Sara Walton of the I-58 Mission said, "I appreciated the opportunity to network, gain some knowledge in my areas and fellowship."
One of the Coweta Community Foundation's newest board members, Dr. Tonya Whitlock, said that "the attendees seemed really pleased with the sessions and information gained."
With Newnan Utilities as Presenting Sponsor, the Nonprofit Summit featured keynote speakers including Terri Grundusky of the Grundusky Group, which fills a need in the sports and philanthropy worlds by helping support and guide those interested in building their legacies through family foundations and other philanthropic endeavors.
Tim Moye of the Delta Care and Scholarship Fund spoke about his passion for helping grieving parents find their way to their new normal through Delta's employee peer support group, Wrenched Hearts.
On the opening night of the summit, the Newnan-Coweta Chamber's Nonprofit Alliance sponsored a Mocktail Speed Networking event, and State Rep. Lynn Smith was the keynote speaker for the Connecting Coweta dinner.
Also on the program were Jeff Heard, an experienced sales strategy and enablement executive who spent 25 years with Thomson Reuters; Dennis McEntire, general manager of Newnan Utilities; and Candace Boothby, president and CEO of the Newnan-Coweta Chamber.
On Thursday and Friday, some 18 workshop presenters hosted classes and spoke on topics ranging from setting goals and preventing burnout to sharing a nonprofit's mission, creating a team culture, grant writing, finding balance as a nonprofit leader, marketing and PR tips, fundraising and volunteer management, board development and more.
The Coweta Community Foundation's mission is to enhance the community's quality of life by encouraging philanthropic interaction to provide a catalyst to help focus local philanthropy on the community's ever-changing needs. As a Foundation, it manages individual gifts and bequests that enhance and support the quality of life in Coweta County.
For more information, visit cowetafoundation.org.