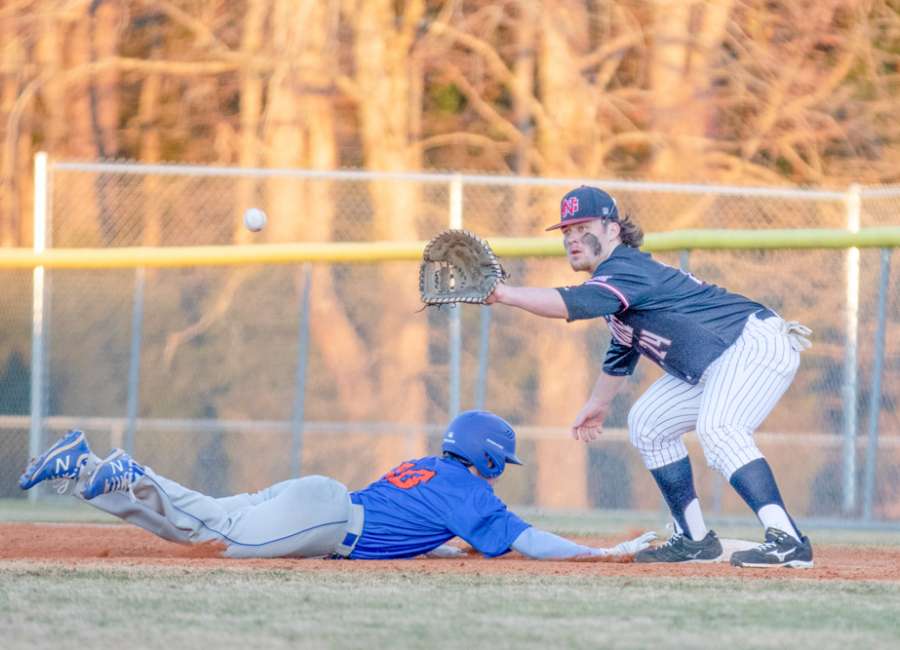 The Northgate Vikings baseball team opened the 2022 season in dramatic form with a 3-2 walk-off win against the Columbus Blue Devils Monday night at Hamilton Field.
The Vikings trailed 2-0 headed to the bottom of the seventh. Noah Tyler led off with a walk, Easton Harrison was hit by a pitch and Tommy Wooten walked to load the bases with no outs.
Alex McClellan hit into a fielder's choice for the first out, but two Northgate runners scored on an error by the Columbus catcher to leave the field victorious.
Courtesy runner Matthew Love scored the Vikings first run earlier in the game on a wild pitch.
The Vikings used four pitchers to hold the Blue Devils to just three hits. Cory Brooks got the start and pitched two hitless innings, followed by Chase Arrington, Dom Ottone and Noah Moore, who was the winning pitcher.
The Vikings are on the road this weekend playing at the Lake Point Complex, and will be back at Hamilton Field on Thursday, Feb. 24, against LaGrange.