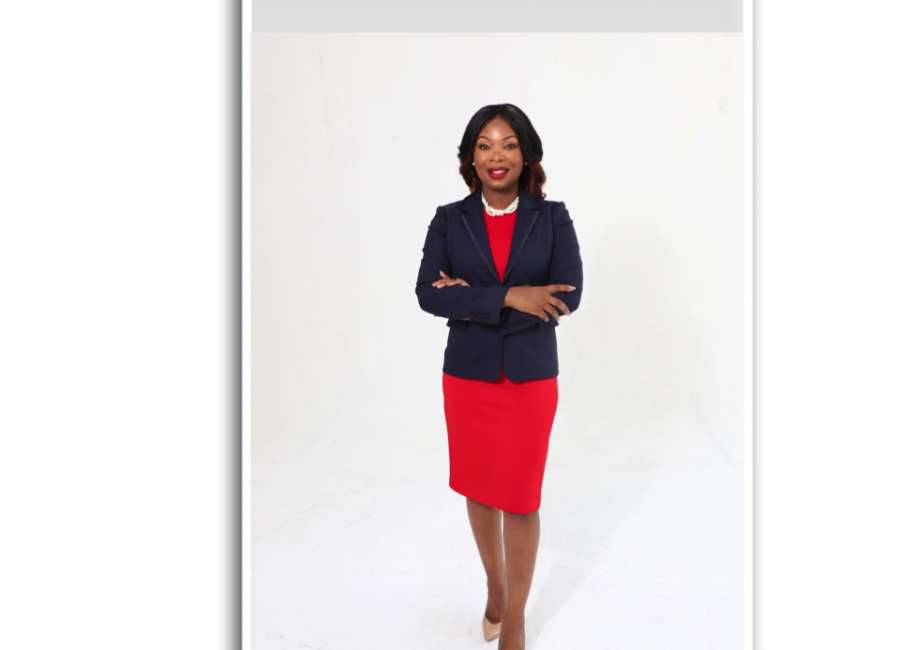 Coweta resident Janice Laws Robinson is in the race again to be the next Georgia Insurance Commissioner and, if elected, could make history as the first woman and African American in that position, according to a spokesperson with the Georgia commissioner's office.
She won the Democratic nomination with 62.84 percent of the vote in Nov. 2018, according to previous data from the Georgia Secretary of State Office. Fellow Democrat Cindy Zeldin received 37.16 percent of the vote.
In the Nov. 2018 election, Laws received 46.88 percent of the vote, according to the Georgia Secretary of State. Republican Jim Beck had 50.48 percent of the vote, while Libertarian Donnie Foster had 2.64 percent of the vote. Although Beck became the new Georgia insurance commissioner in 2018, he was convicted by a federal judge for stealing more than $2,500,000 from the Georgia Underwriting Association, according to www.justice.gov . Last October, Beck was sentenced to seven years, three months in prison to be followed by three years of supervised release, ordered to pay restitution in an amount over $2,619,000 and forfeiture of over $426,000, two pieces of real property and a $2,064.781.85 personal forfeiture money judgment. Gov. Brian B. Kemp appointed John F. King to replace Beck.
Commitment to families and change
Robinson has lived in Georgia for nearly 20 years and has made Newnan her home for the last 16 years. She has been in the insurance industry, having run her own agency, for nearly 20 years.
Robinson, a native of Jamaica, migrated as a teenager to the U.S. with her family to pursue the American dream. She attended Monroe College in New York and studied business administration at Shorter University College of Adult and Professional Studies.
Robinson said she decided to run for several reasons, one being her experience in the industry and listening to her clients.
"I care about my clients and the families I have served over the years," Robinson said. "An overwhelming number of citizens have asked me to run again for this position. In 2018, over 1.8 million Georgia Citizens voted for me to be their insurance commissioner. We need real change to bring integrity back to the office."
Robinson said her three main focus areas will be affordability, access and accountability.
"I am committed to bringing about real change with regards to auto insurance rates, access to quality insurance and holding insurance companies accountable," Robinson said. "I've seen what's broken in the insurance industry, and I'm willing to work alongside Georgia families to fix it. I'm ready to fight for Georgia families."
Learning and implementing
Robinson said she learned a lot from her last campaign in 2018.
"I learned that campaigns are hard work and very expensive, and it takes a lot of money to run a statewide campaign," Robinson said. " However, it needs to be done, and I am willing to serve families statewide. However, I cannot do it alone, and I need everyone to get involved to make this change happen."
Robinson said she and her team have worked to have a strong communication framework to effectively engage with voters across the state.
"People can sign up to work with my campaign by going to www.janiceforgeorgia.com ."
After the election, Robinson married her fiancé, Curtis. She said she took some time for herself to spend more time with her family. She also started a local political group for women, the Coweta Democratic Women's Council.
"For the past three years, I've been serving as a board member on the Coweta County Airport Authority," Robinson said. "As an Authority member, I've worked to bring about positive changes and expansion to the Coweta County Airport."
Robinson is believed to be the first African American woman to serve on the Coweta County Airport Authority.
"I'm also very involved in coaching and mentoring other leaders who are out to make a difference in the world," she said.
Insurance commissioner duties
The Georgia Insurance and Safety Fire Commissioner is a state executive position in the Georgia state government, according to www.Ballotpedia.com, an online encyclopedia of American politics and elections.
The insurance commissioner is responsible for regulating the state's insurance industry and ensuring fire safety in the state. The commissioner is elected to four-year terms in federal midterm election years. Candidates must have been a citizen of the U.S. for 10 years, a legal resident of Georgia for four years and be at least 25 years old.
The election will be held Tuesday, Nov. 8.