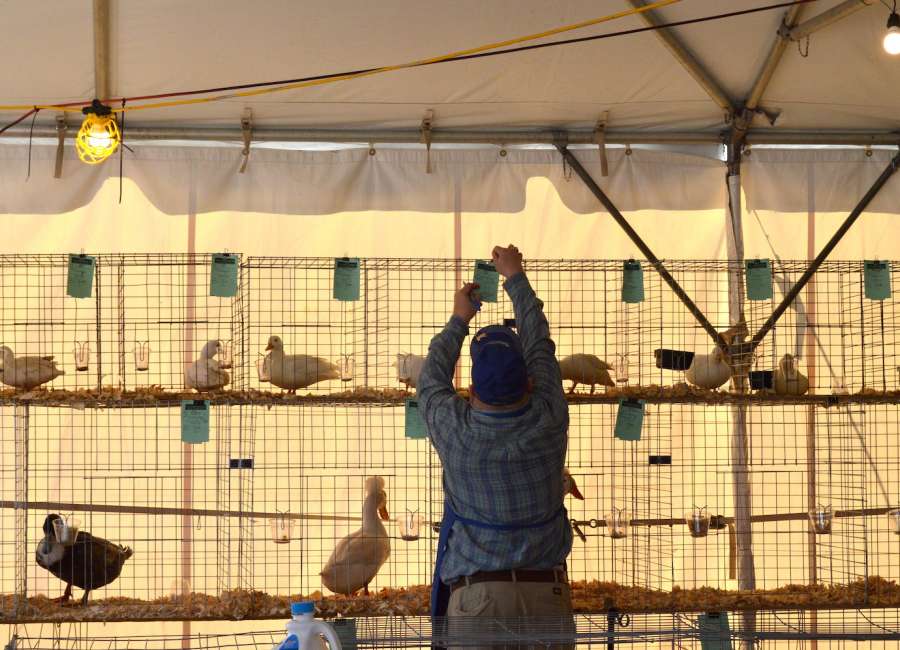 Editor's Note: This story has been updated to state that certain sales of poultry are still allowed. The sale suspension only applies to sales at meets, auctions and similar events.
Less than 48-hours before the start of the Chattahoochee Valley Poultry Association's poultry show and swap meet at the Coweta County Fairgrounds, the state has halted public sales of poultry at auctions, meetings and flea markets, as well as poultry shows and exhibitions because of an outbreak of bird flu.

The Georgia Department of Agriculture sent out a press release at 12:25 p.m. Wednesday.
In the release, the department suspends exhibitions, shows, sales, swaps and meets pertaining to poultry and feathered foul in the state of Georgia until further notice. The sale prohibition only applies to high-risk events such as auctions and swap meets where poultry from different locations are assembled. Private person-to-person sales are still allowed, and the suspension doesn't affect the state's requirements for poultry coming into the state for retail sales at farm and feed stores or for other purposes. It also doesn't affect poultry leaving Georgia that should be in compliance with entry requirements at the destination.
The show was set to begin Friday – after being canceled last year because of COVID-19 – and organizers were working with the Georgia Department of Agriculture Wednesday hoping to be granted an extension for just a few days to allow the show to go on.

But Georgia Department of Agriculture officials did not grant that extension.
There have been no cases of avian influenza found in poultry in Georgia, but cases of highly pathogenic strains have been identified in commercial turkeys in Indiana, commercial broiler chickens in Kentucky and in backyard mixed species non-poultry birds in Virginia.
Cases have also been found in wild ducks in North Carolina, South Carolina, Delaware, Virginia and New Hampshire.
The department additionally says all poultry producers must take biosecurity measures to protect their flocks including moving all poultry with outside access indoors implementing strict biosecurity, monitoring flocks for clinical signs consistent with avian influenza, and reporting any concerns to their veterinarian, state animal health official or federal animal health officials.
Avian Influenza is a reportable disease in Georgia. If you have concerns about AI in birds, call the Georgia Avian Influenza hotline at 770-766-6850 or visit https://www.gapoultrylab.org/avian-influenza-hotline/ .
Symptoms of low pathogenic versions include those of mild respiratory disease including noise, swollen faces and conjunctivitis. Egg production drops and eggshells may be soft. With highly pathogenic strains, birds may become quiet, stop eating and drinking, have diarrhea and have discolored combs and feet. Birds may also die suddenly with no signs of disease.
For more information about AI, visit https://agr.georgia.gov/avian-influenza.aspx . Testing for AI in Georgia is free.