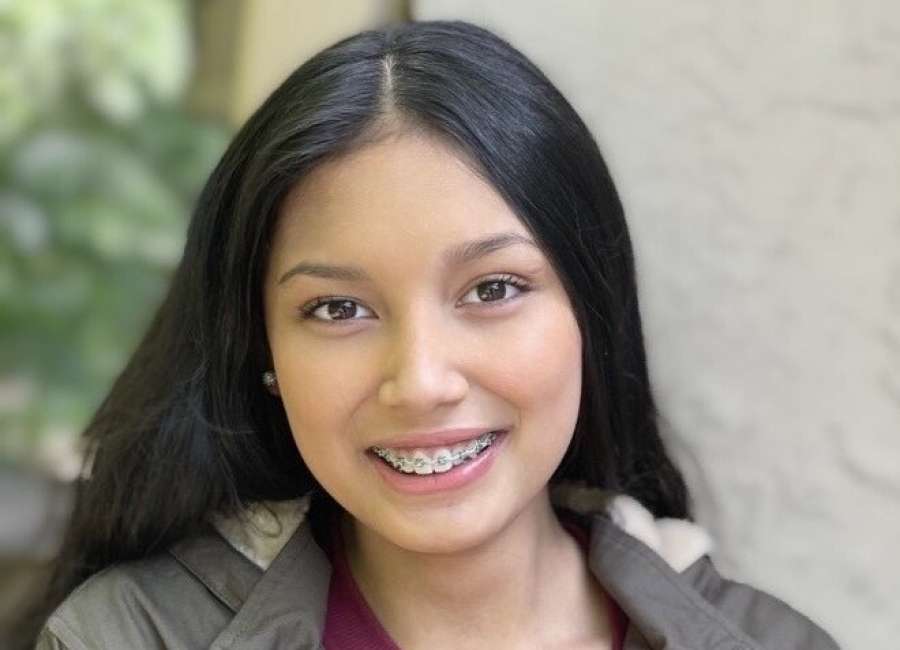 A new actress from Newnan made her first TV appearance recently on the show "American Detective."
Jessica Castro, a ninth grader at Newnan High School, made her acting debut on the show, which features stories of real homicide investigations told by Joe Kenda, a retired detective lieutenant that served with the Colorado Springs Police Department.
Castro played the role of the daughter of a man murdered, working alongside her mother, Quincy Villanueva, who has worked in a number of features over the last 15 years.
On Wednesday, Villanueva said Castro was her "mini-me."
"Jessica is a very smart girl," Villanueva said. "She's in advanced classes at Newnan High School, and she's been very ambitious and creative ever since she was a little girl."
For instance, Villanueva said, Castro has taught herself how to play the ukulele and the piano.
"That's how she is," Villanueva said. "If she wants something, she'll go for it."
Villanueva said that Castro has always expressed an interest in acting. Villanueva submitted her daughter for a role for the show.
When the show aired, Villanueva said it was an exciting moment. Their family had a celebration at home, she said. Their whole family, as well as Castro's best friend, came over to enjoy the show.
"We were telling her, we're so proud of her, and I know she's really proud of herself, too," Villanueva said. "It's definitely an experience, and it's exciting. She's a teenage girl with dreams and ambition, and she achieved one of those dreams. It's a pretty exciting moment."
Villanueva said that Castro hopes to get a role of some sort on "Stranger Things," the very popular Netflix show that has recently been renewed for one final season.
She also said that Castro is hoping to get some work as an extra, so she can have experience of working on a bigger set.
"If she keeps pursuing it and keeps going after her dreams, it'll work out for her," Villanueva said.
The two appear on the episode "Drugstore Cowboy," the fifth episode of the second season of the show. The show can be seen on the Discovery+ streaming service.