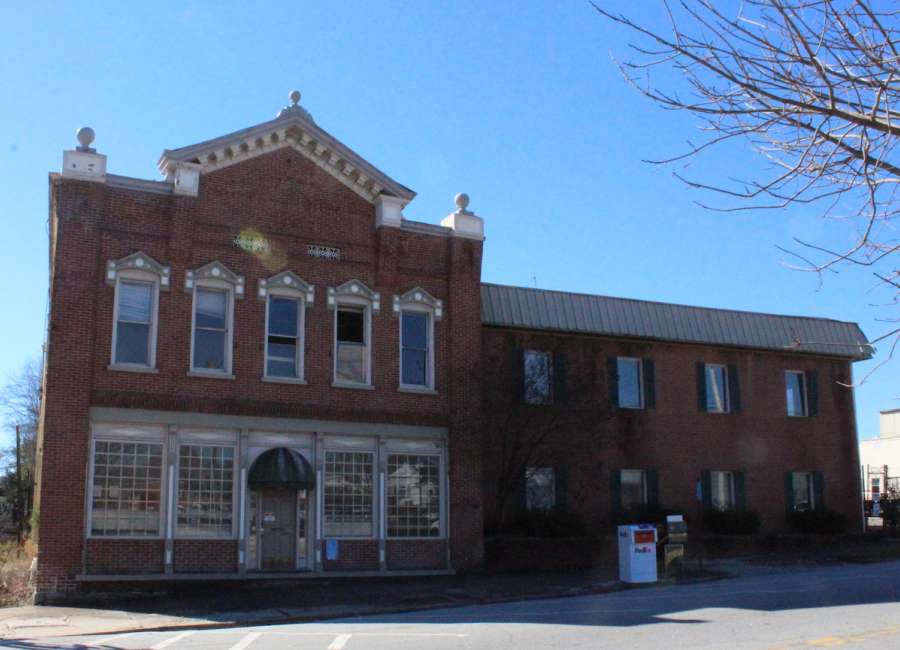 The brick buildings on the northeast corner of the old Caldwell Tanks facility on East Broad Street will be demolished.
The Newnan City Council voted at their meeting Tuesday to not preserve the buildings or the brick facades upon the recommendation of Comprehensive Program Services, a firm contracted to the city for the Caldwell Tank project.
The recommendation was to vote against either of two options for preserving the brick buildings, due to a number of factors, primarily stormwater issues underneath the buildings, as well as added costs and delays related to maintaining the buildings, as well as the possibility of the buildings limiting future development of the property.
While the brick buildings will be demolished, city officials indicated on Tuesday that their plan is to palletize, or store, the bricks with the intention of using them in future development on the property.
In addition, city officials did not rule out the possibility of selling leftover bricks to the public, if there are any left after construction.
Councilman George Alexander said that members of the public have asked about the bricks and that he highly encouraged the council to consider allowing bricks to be put up for sale.
According to city documents, the first option for preserving the brick structure would have left the existing interior structure of the building in place but would have required hand separating and demolition for other buildings. That would have cost $149,327.
The second option would have involved temporarily securing the brick facade, which would have meant tearing down the internal buildings while putting in supports for the exterior wall. That would have cost $474,490.
Those costs did not sit well with some council members.
"To be clear, this is just the beginning point," said Councilman Paul Guillaume. "Once you start unwrapping this, this could be double, triple (the cost) for the sake of saving (the brick buildings). It's almost cost prohibitive."
The city of Newnan, which now owns the property at 57 E. Broad St., the old Caldwell Tanks facility, intends to redevelop the facility into a mixed-use site that city officials said would make the community proud for generations to come.
Since Caldwell Tanks moved operations out of the Newnan plant, the facility, located at 57 E. Broad St. just east of Court Square, has sat vacant, despite multiple efforts to convert it into a usable property.
In 2019, a developer wanted to turn the Caldwell Tanks campus into a multi-family development that, in its final form, would have turned the campus into a luxury apartment complex featuring 340 units and an accompanying parking deck.
However, the proposal was squashed following massive pushback from the public, which balked at the site being turned into apartments.