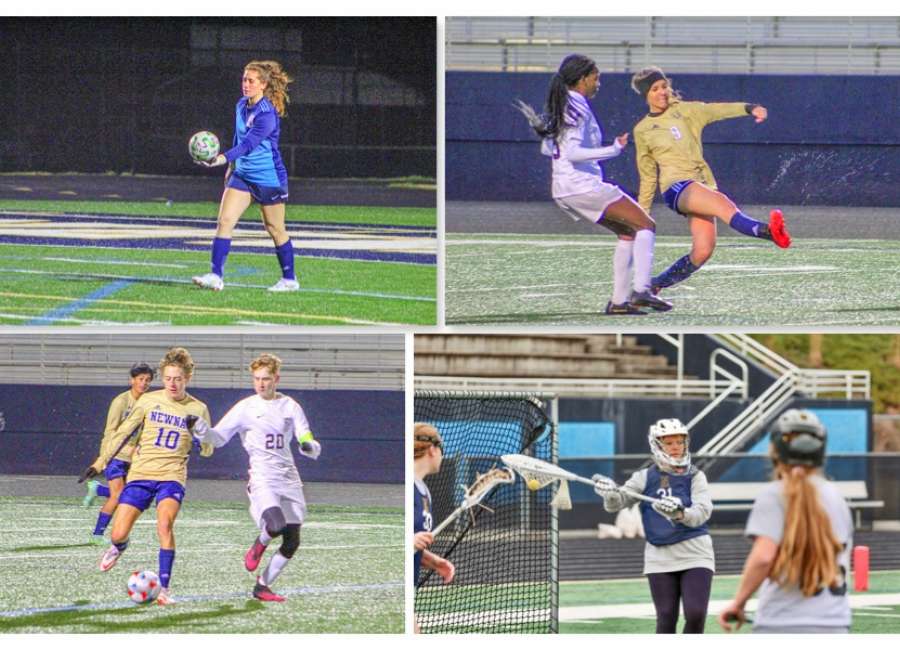 Thursday was a frigid night and a reminder that spring sports are right around the corner.
The Newnan Cougars soccer teams opened their 2022 season with a couple of scrimmages at Drake Stadium in a prelude to the spring schedules ahead and hopefully warmer weather, as well.

The Cougars welcomed Union Grove for a preseason scrimmage game; the Lady Cougars battled to a 0-0 tie while the boys fell 1-0.
The Georgia High School Athletic Association calendar kicks off the regular season for three spring sports on Monday, Jan. 24. These include soccer, gymnastics and tennis.
Locally, the first regular-season soccer game is set for Tuesday, Jan. 25, when Trinity Christian travels to Pike County for their opener. There is a big in-county game next Friday, Jan. 28, when Northgate hosts The Heritage School.
Up next, track and lacrosse begin their spring schedules on Monday, Feb. 7. The East Coweta Lady Indians lacrosse team will jump right into their schedule when they host Eagles Landing that day to start their season.
Baseball starts a week later, on Feb. 14. This year, the big story will be the return of the Newnan Cougars to their home, Joe Pope Field. After the tornado last year, the 2021 Cougars led a nomadic experience of playing at Northgate and East Coweta fields.
The Cougars will host a baseball preseason scrimmage game on Friday, Feb. 11, and for the first time since March 22, 2021, will be at their stadium for a game.
Regular season-opening day games include Trinity Christian's first-year Head Coach, Tommy Gregg making his debut as the Lions host the Stockbridge Tigers. Also, the East Coweta Indians will be hosting the Alexander Cougars.
The spring sports schedule will continue through May as the 2021-22 academic year starts to wind itself down.
With chilly temperatures across Coweta County this weekend and Groundhog Day coming up, fans may think spring is still far out, but the sports schedule will be a reminder that warmer weather is closer than we think. Just make sure you bring your big jacket to those early-season games, because it will be cold!