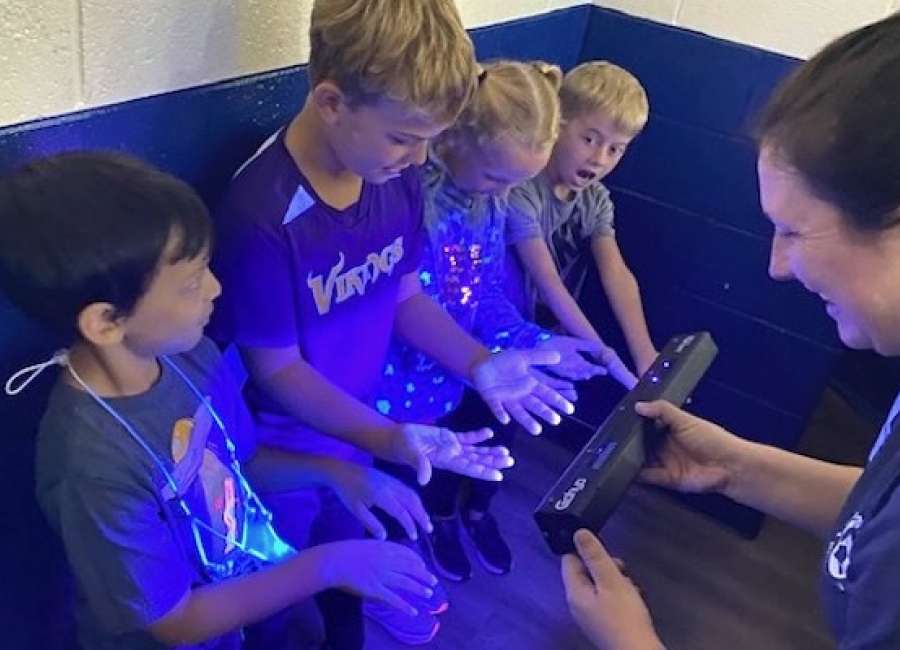 All students at Willis Road Elementary recently learned all about the importance of hand hygiene to prevent the spread of infectious disease and to reduce related absenteeism.

The 2 Thumbs Up for Healthy Hands program was a joint initiative between the school's teachers, administration and PTO and the Coweta County School Health Program.
According to Coweta County School Health Program Coordinator, Shannon Hendrix-Caplinger RN, hand-washing is still the single most effective way to stop the spread of germs.
"Teaching proper hand washing at the elementary school level has the potential to reduce illness and reduce absenteeism," she said.
Students were provided with the opportunity to participate in a variety of hand-washing activities over the course of several days during the first semester. To kickstart the initiative, school administrators shared a daily message about the importance of hand washing on morning announcements.
Fifth grade students joined in the efforts by visiting pre-K, kindergarten and first grade classrooms to read children's books that discuss staying healthy and hand hygiene.
During PE classes with Coach Swain Young, students participated in four learning stations that taught different lessons on the importance of hand-washing, including a "glow in the dark" station that enabled students to see how many germs were left on their hands after washing with soap and water.
Each class also participated in a school-wide germ experiment involving apples.
Most importantly, according to school staff, each student received step by step directions on how to properly wash their hands and all were given an opportunity to practice the steps using soap, water and songs. The school's PTO coordinated volunteers to assist with the learning stations during PE classes.
"This program aligns with our Health Education Georgia Standards of Excellence and allows students to have fun while learning a very important life skill," said Nick Epstein, assistant principal at WRES. "When students learn hand-washing in school, they share that knowledge with their families at home, so it helps the whole school community."
The culminating activity took place at the PTO's "Meet N Treat" event, where families spent a fun night together wearing costumes, collecting candy and visiting food trucks.
Epstein and Hendrix-Caplinger had an interactive hand-washing activity station set up during the event for students and their families. Students were able to show their families everything they had been learning about hand washing and hygiene at school and the families were able to join in the fun, Epstein said.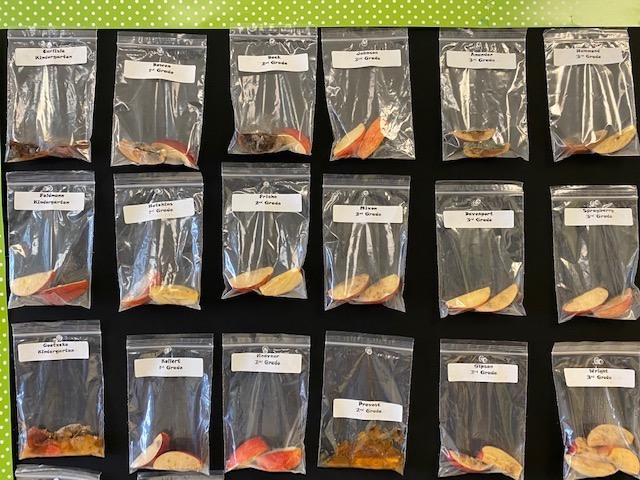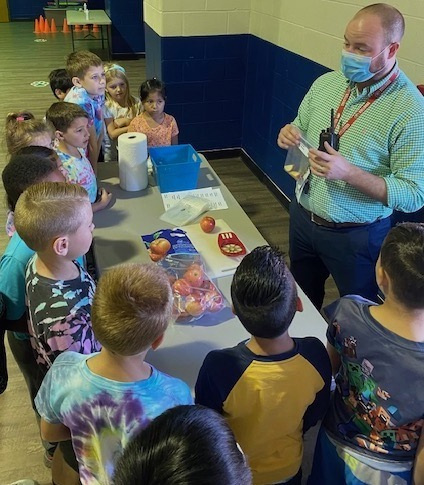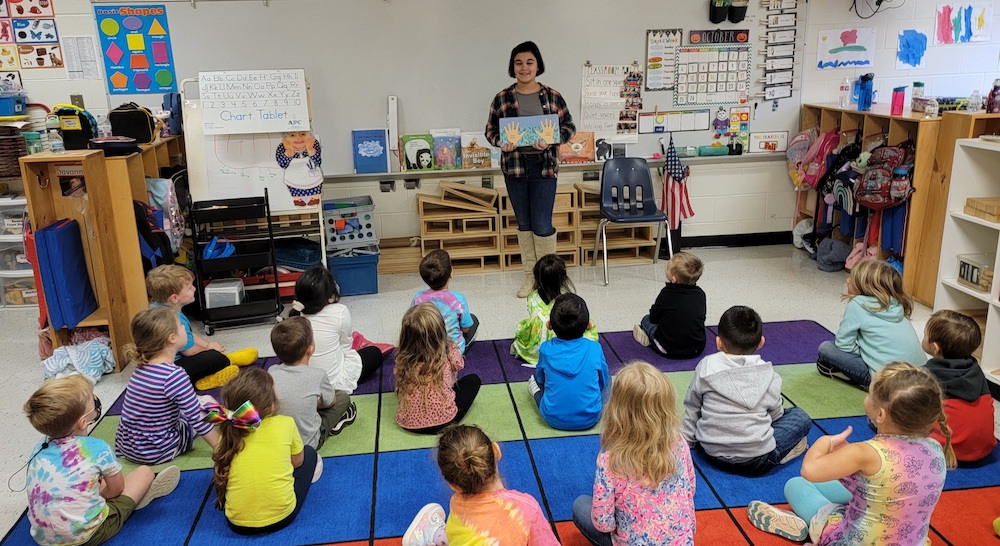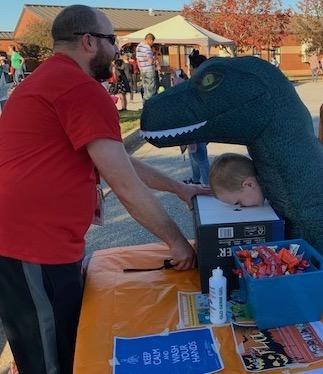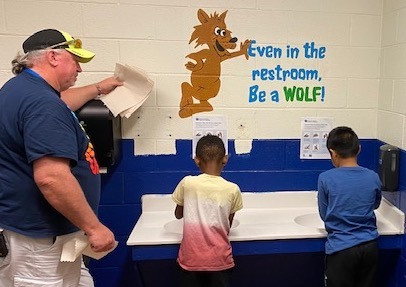 Photos courtesy WRES