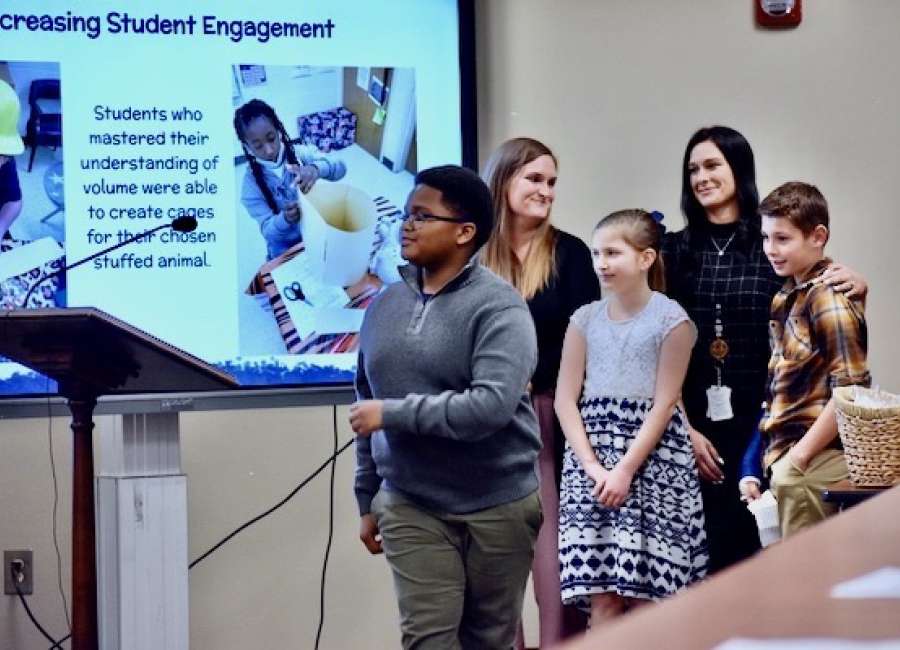 Fifth grade students from Western Elementary School told Coweta County Board of Education members about their math studies at the board's January meeting.

To practice decimals, fractions and reasoning skills, students in Kelly Brown's class participated in a "Wild Card Experience," comparing prices, calculating portions and budgeting for homemade snack mix.
Math standards require fifth graders to practice adding, subtracting, multiplying and dividing decimals. Brown said she noticed her students struggling when they tried to add the total value of items and then subtract to determine the amount of change they would get back.
With the two-week Christmas break looming, Brown decided to engage her students with a special project.
"As a math teacher, I feel a strong responsibility to not only prepare my students for success in the classroom but also give them real-life experiences," Brown said.
With a budget of $50, the students worked in teams to determine the best price at their designated store, subtracting the price from their budget. They then worked with their teacher to increase a recipe that served seven people to one that would serve 16.
At the end of the project, students were able to enjoy eating the snack mix they'd made, and the students brought some to share with the school board members as well.