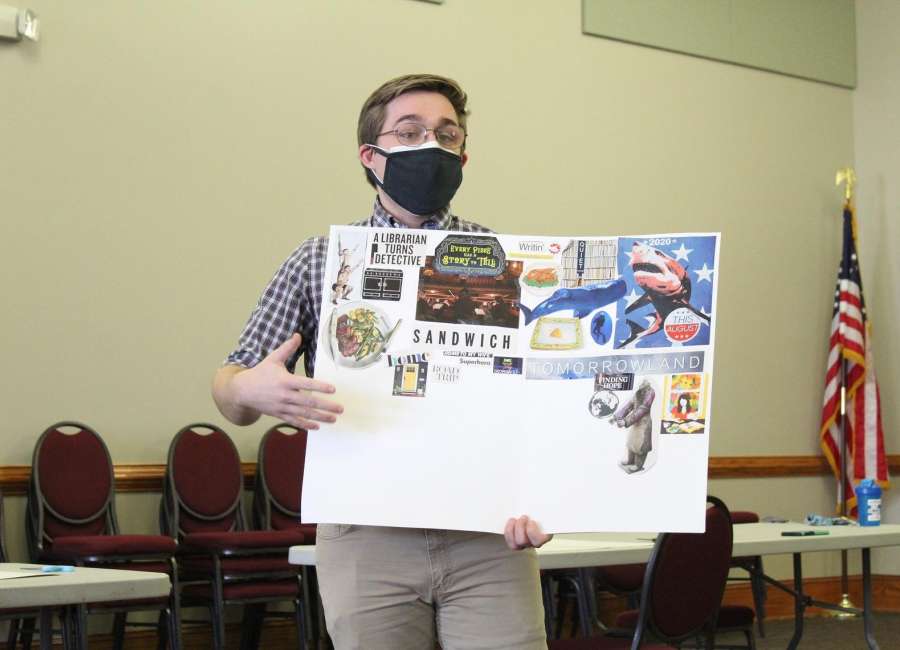 Using pieces of magazines, several Cowetans charted what they want in the next period of their lives.
On Thursday, Anthony Urda, adult events coordinator at the Newnan Carnegie Library, demonstrated how to make a vision board at an event at the library.
Vision boards, Urda said, are not bucket lists, to-do lists or resolutions. Instead, their purpose is to help you visualize what you want and to provide motivation.
"These are just something to help inspire you," he said.
Urda showed a vision board he made to the attendees. On it were clippings of images that inspired travel, books, food and motivation to write.
He also included things he enjoyed, such as animals and colors, to further decorate the vision board.
"I want to be more involved in these things," Urda said to the attendees, to suggest what could be placed on their vision boards.
His vision board was made with clippings from magazines that were taped and glued to a piece of posterboard. The clippings he used were either images or pieces of text he cut out.
A table overwhelmed with magazines was provided for attendees to pick through to find images and inspiration for their vision boards.
Sonija Lambeck, an attendee of the event, said she would include images to help her find an engagement ring she lost.
Other clippings on her vision board she said would focus on gardening and church.
Another attendee, Frances Hillman, said she planned to include pictures of travel, food, as she learns to make bread, and something to motivate her to learn Spanish.
One of the clippings from a magazine said "Use your noodle." Hillman said it was to help her focus on learning.
"And I want to go to my daughter's wedding. She's not even dating, but I'm going to create that," she said.