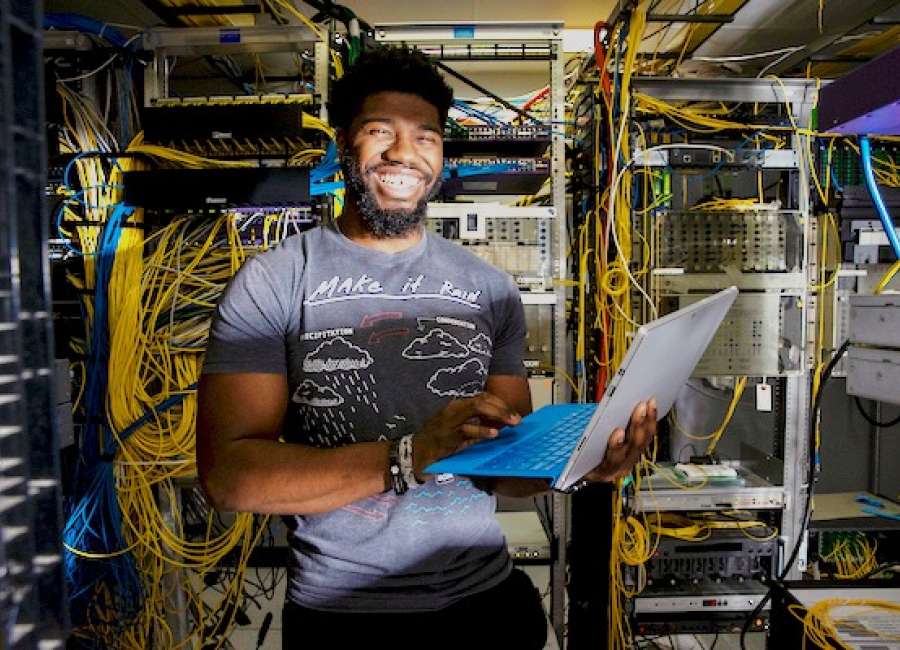 The University of West Georgia is launching a new Bachelor of Science in computing degree in response to industry needs.

Approved by the University System of Georgia's Board of Regents, the new degree is housed in the College of Arts, Culture and Scientific Inquiry and supplements the existing offerings in the University's Department of Computing and Mathematics.
"Computing-related jobs are projected to increase more than 15 percent over the next 10 years just in the state of Georgia. Coupling that demand with the experiential learning opportunities we are able to offer, this new degree will help students launch their careers before graduation and meet the needs of a thriving industry," said Dr. Jon Preston, UWG's provost and senior vice president of academic affairs. "We consulted with more than a dozen industry partners across the region to get their insight on what skills and coursework would be most valuable and are grateful for their input on making this degree as practical and productive as possible for our students."
Students interested in the program will explore current and emerging technology and trends and deepen their knowledge of relevant topics such as cybersecurity, application development, information technology, coding and more.
They will also participate in a senior capstone group project and gain valuable on-the-job experience through internships with industry partners that often lead to full-time positions after graduation.
"The goal of the degree is to prepare students for a rewarding career in an industry that is skyrocketing," said Dr. Duane Yoder, chair of UWG's Department of Computing and Mathematics and associate professor of computer science.
A Nexus Degree in computing also will be embedded within the Bachelor of Science program. A Nexus Degree offers a specialized degree that incorporates an internship or apprenticeship requirement in addition to traditional coursework, so students have the viable experience to enter the job market and can then continue their education.
For more information or to apply for the program, visit www.westga.edu .